We all have a love/hate relationship with social media. You love the connection but hate the amount of time you spend managing your pages. Here are some time-saving tips.
Batch It
Batching is simply the process of doing things all at once. You can get "in the zone" for each step of the process. You will be more efficient instead of trying to do each of these steps all at once, every couple of days.
Create a Calendar
Sit down and plan the entire month. When you are generating ideas you can decide to do things repetitively. Here are some examples:
Every Wednesday is a blog post
Fridays are for celebrations or fun posts
Mondays are for sharing stats or product features
Last Thursday of the month is #throwbackthursday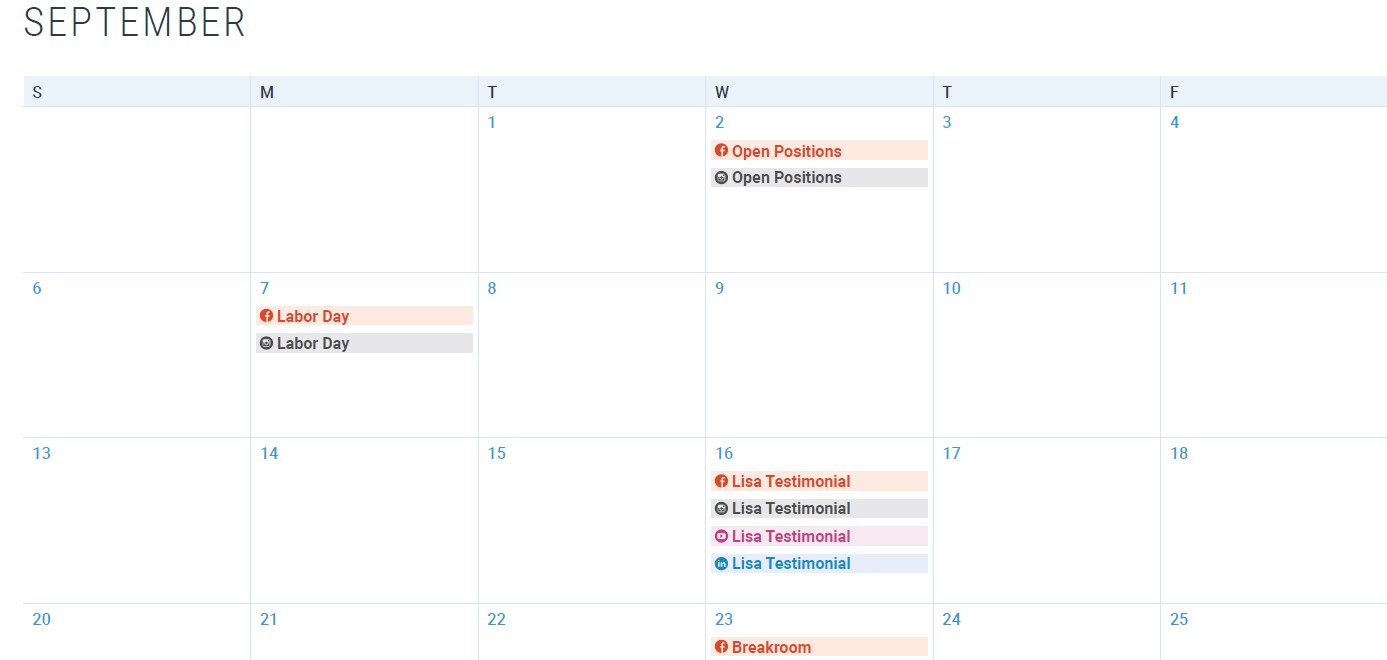 By coming up with themes or topics, this will help you plan your month more quickly. You can either plan just a topic for the day or a topic with some talking points to help you write your caption later.
Estimated time: 30 - 60 minutes
Create your Graphics
Based on your content calendar, create your graphics for each post. If you are re-sharing an article from another site, you may not need a graphic. By sitting down to create graphics all at once, you'll be able to create these more quickly than trying to design a graphic every morning. Need help creating graphics? Check out this tutorial on creating social media graphics with Canva.
Estimated time: 30 minutes or less per image
Write and Schedule
Your beautiful graphics are ready, now the words. Where will you link? What hashtags will you use? Write and schedule your posts all at one time. It will take an hour or less and then you won't have to worry "did I do that yet?".
Estimated time: under 60 minutes
Scheduling Platform Options
Nobody wants to log in every day at a predetermined time to post, therefore scheduling your posts is key. Let's face it, life happens. You don't want to miss National Taco Day because you forgot to post your perfectly curated image and content. There are a ton of options available for scheduling social posts. Here are a few we've used and are free.
Hootsuite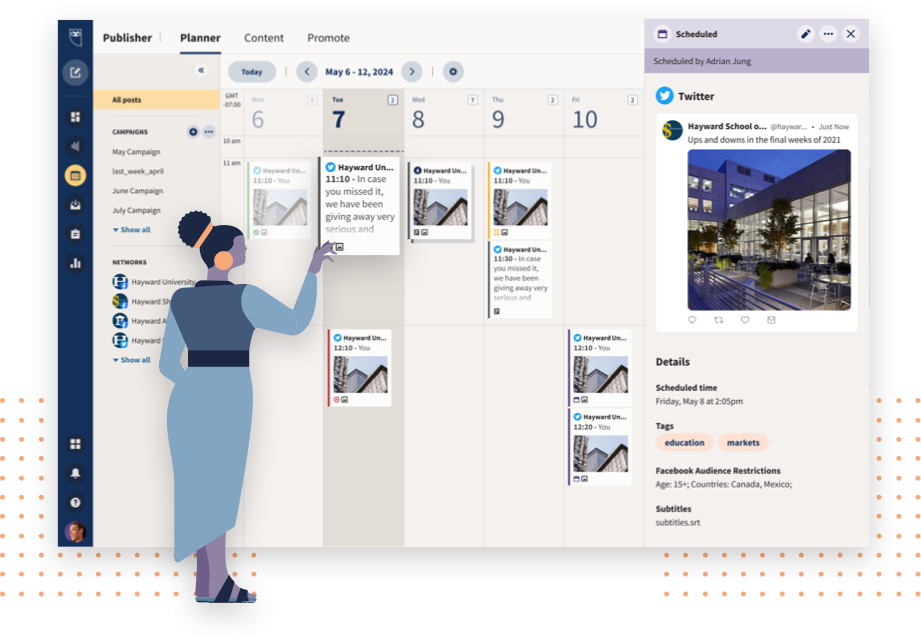 I think this platform has been around the longest and has the most connection abilities. With Hootsuite, you can connect any of these social accounts:
Facebook
Instagram
LinkedIn
Twitter
Pinterest
YouTube
Free version: Connect up to 3 social accounts and schedule up to 30 posts at a time.
Later
Later is newer to the market and focuses primarily on Instagram. Since their introduction, they've expanded to scheduling for Facebook, Pinterest, and Twitter. And this week they announced they are adding Tik Tok.
Free version: Connect 1 account, and schedule up to 30 posts at a time.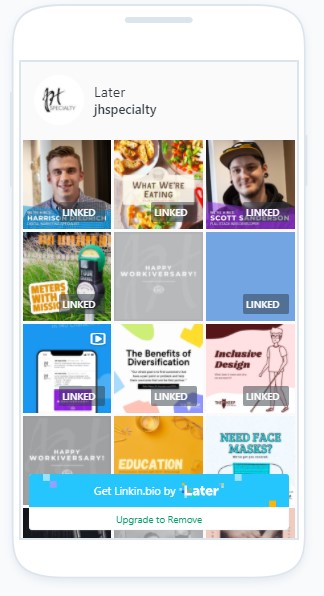 Bonus we love: They offer a free "linkin.bio" to use on Instagram. Easily link your images to any desired URL through this option, so people can get to the page you want them to visit.
Buffer
Buffer is great for multiple users and those who need to connect a large quantity of social accounts. Their free version still allows you to connect to the most popular social media accounts.
Free version: Connect up to 3 social accounts, and schedule up to 10 posts at a time.
Creator Studio
The Creator Studio is available directly on Facebook through your business page. You can schedule posts for Facebook and Instagram (assuming your accounts are linked). You can also upload directly to IGTV through Creator Studio.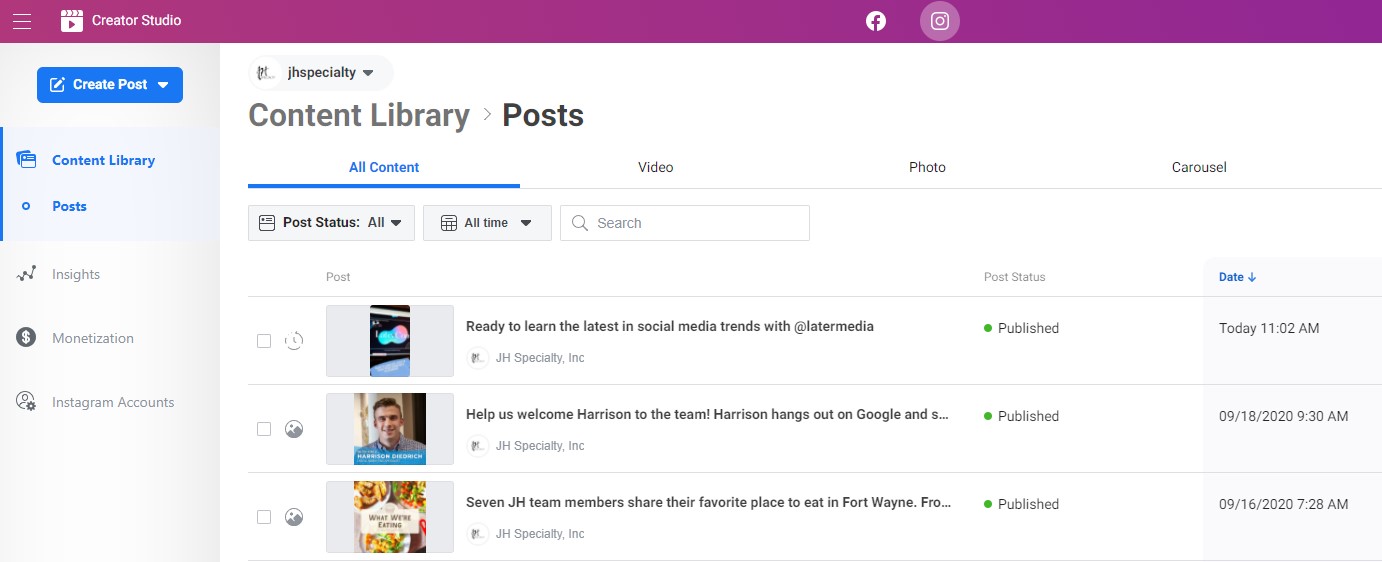 Tip: From your Facebook Business Page, choose Publishing Tools, then Creator Studio.
There are a ton of other paid options out there, but I'd recommend starting with the free version and then deciding if upgrading is necessary.
Want to continue to up your social media game? Check out this post with 7 ideas to help you succeed. Feeling overwhelmed by all the social platforms? Schedule a call with one of our account managers to discuss your social media needs.