It was a sudden and messy situation when the YWCA found out that their previous site was going to be shut down quite swiftly. They needed a quick solution. After turning to JH Specialty, we eagerly worked and got them a temporary landing page setup before their previous site had been taken down.
Our team worked hard on putting together a brand-new website for the YWCA. The partnership with the YWCA led to an easy-to-use and informative website detailing what the YWCA serves to do, their mission, and what they've done. This new site displays all the useful services of the YMCA including: assistance for domestic violence, addiction recovery, education, and community engagement. The ultimate goal of the website was to make sure that all the information was both easy to access and relevant to those reading.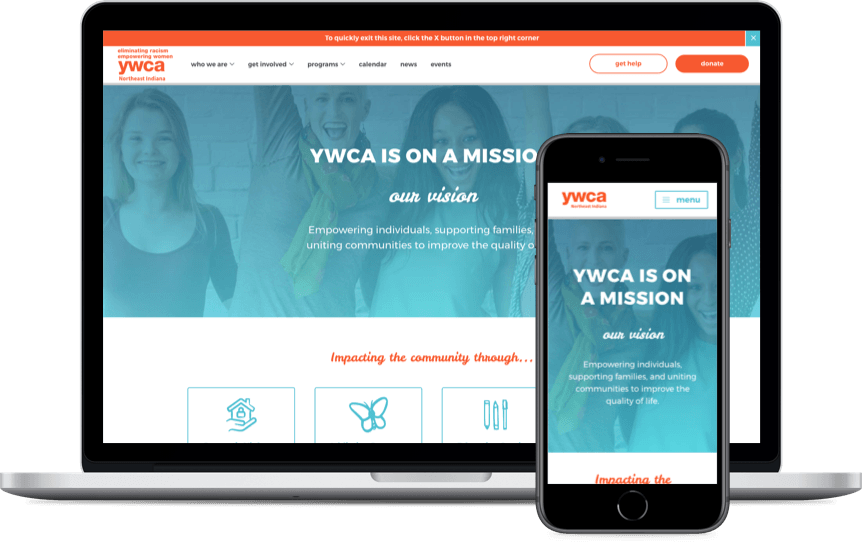 Thinking about donating to the YWCA? With their new site, donating has never been easier. Simply fill out the information provided to you, with the amount that you wish to donate, and receive an email receipt for your gracious donation.
Check out the new YWCA website here or visit our portfolio to see other website projects we've completed.