Deister Concentrator is a sizable player within their industry but their web presence didn't accurately reflect their products or capabilities. JH worked with the Deister team to show off their unique value propositions and help to tell their story.

The previous website was built without mobile in mind, which was causing issues for their site visitors. Even though the majority of their website traffic is on desktop, 30% who were trying to visit the site on a mobile or tablet device were unable to find what they needed.
While making sure everyone accessing the site could see the information is always important, making sure they can find the products is the next immediate priority. The new product features allow Deister customers to quickly find the product, verify the product specs, and access the product brochure all within a few clicks. Many times showcasing products comes with a full ecommerce experience, but in this case JH was able to save time and budget by only providing what Deister needed.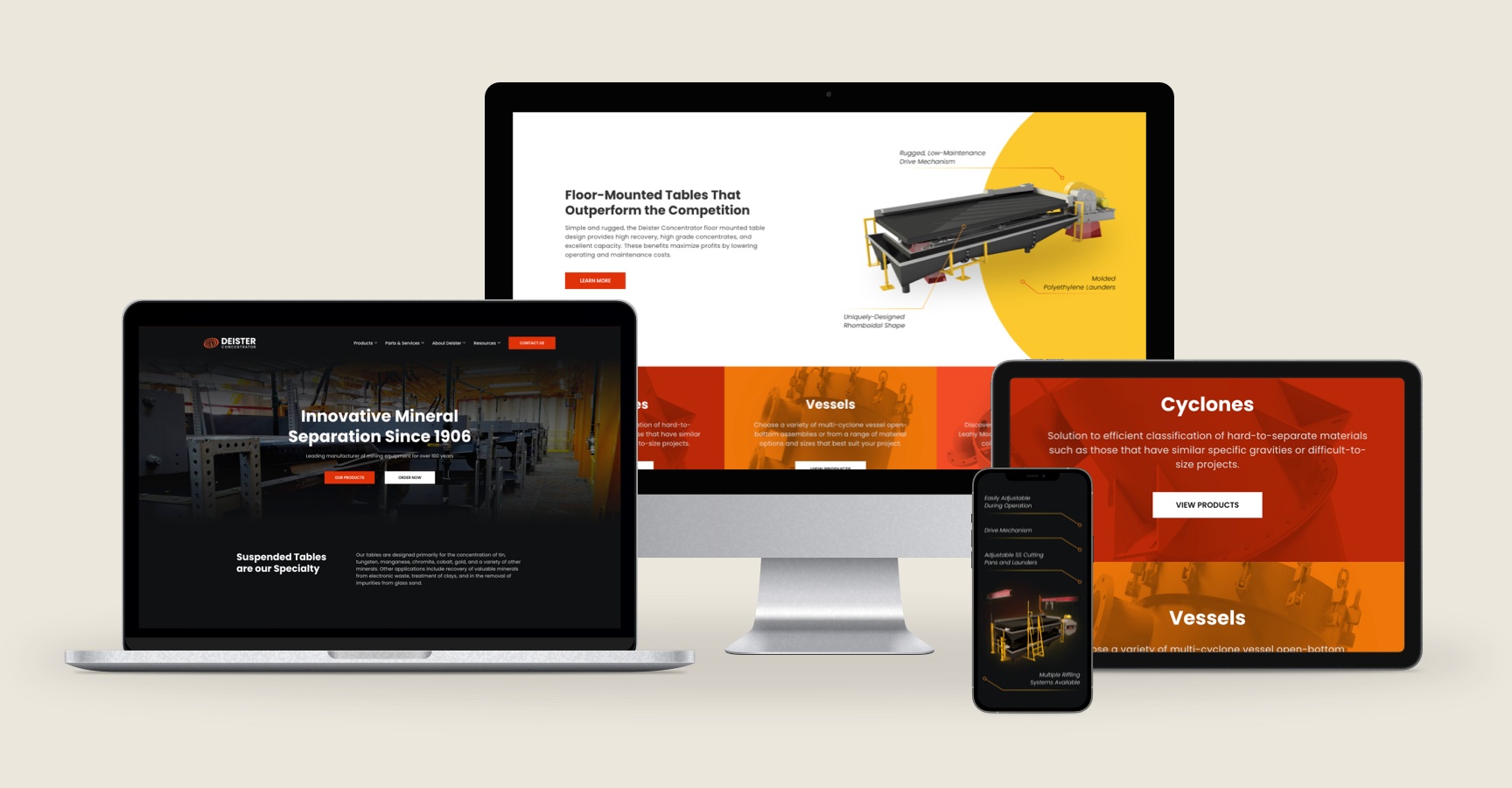 "My first experience working with JH has been a positive one. The team is responsive, knowledgeable, and easy to partner with. I was impressed with the new look of the Deister site; it is a huge improvement. I appreciate the team's support and look forward to working with JH more." - Kristin Powell, Marketing Coordinator at Deister Concentrator
"I have been working with JH for years, engaging with them to build websites and run digital campaigns. JH has built 4 total websites for me and that includes our latest, Deister Concentrator. I keep coming back to JH because they provide results and are very easy to work with. Their team is top notch, up-to-date on the newest trends, quick to respond/act, and always willing to help us with any issues." - Matt Wojequczki, Co-Owner of NA Holdings
Check out the Deister Concentrator website for yourself or view other projects we've completed.