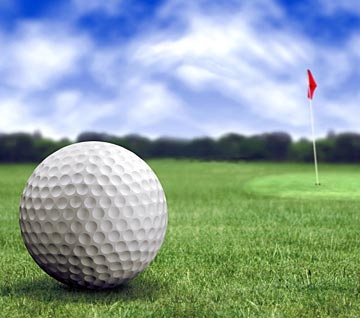 Golf season is in full swing. Now is the time when corporations and organizations arrange to get out of the office in order to support a cause, build business relationships, thank customers, or increase employee morale. Creating a successful golf event takes a lot of work and planning. Make sure your outing is remembered long after play is over by incorporating relevant promotional products into your event. Integrating giveaways throughout the day will give attendees repeat publicity and increase your company's brand exposure.
Below are some unique ideas, provided by JH Specialty, Inc., for utilizing promotional products to help make your next golf outing successful:
Before the event, send out invitations with a pack of tees printed with the event name and date on them. Or perhaps, send out a postcard affixed with a promotional magnet, people will put the event promotional magnet on their refrigerator, filing cabinet, etc. and will always remember the day of your outing. Both invitation ideas will create a buzz about your golf outing.
Start the event off right by giving your guests a promotional product that is useful on the course. For example, give guests a welcome bag filled with golf goodies such as a professional golf towel, golf balls imprinted with your company logo, tees, a bag tag and a ball marker.
Load golf carts with coolers filled with bottled waters, sports drinks, or any other of your favorite drinks. Even have a contest or drawing to see which attendee will receive the embroidered cooler at the end of the day.
Whether its a country club meal or a backyard BBQ, your post-game meal should continue your theme for the day by including a gift at each place setting. Consider providing a can koozie for your guests to keep their drinks cold. JH Specialty, Inc. provides can and bottle koozies, and even has a can coolie related specifically to golf.
The awards ceremony is a great place for promotional giveaways. Regardless of your budget, your prize can be meaningful- from divot tools, to brand name golf balls, golf shirts, there are a numerous options out there to give as prizes for the winner of any contest- hole in one, longest drive, closet to the pin, etc.
Take pictures of each foursome or of the entire group and send a follow up thank you with an imprinted magnetic photo frame for each attendee of the event.
Regardless of your budget, JH Specialty, Inc. can mix and match ideas and products to create a combination that will bring great success and fun to your upcoming golf outing.