Millennials have a special affinity for custom stickers. You'll find them on laptops, water bottles and really anything else they'll adhere to. The appeal of custom sticker sheets for your brand has never been larger.
Stickers are a way to show off your brand's personality and allow the end user to express themselves by the combination of stickers they use. If you've ever wanted to do something "fun" with your brand, start with a low-cost to-entry item like sticker sheets.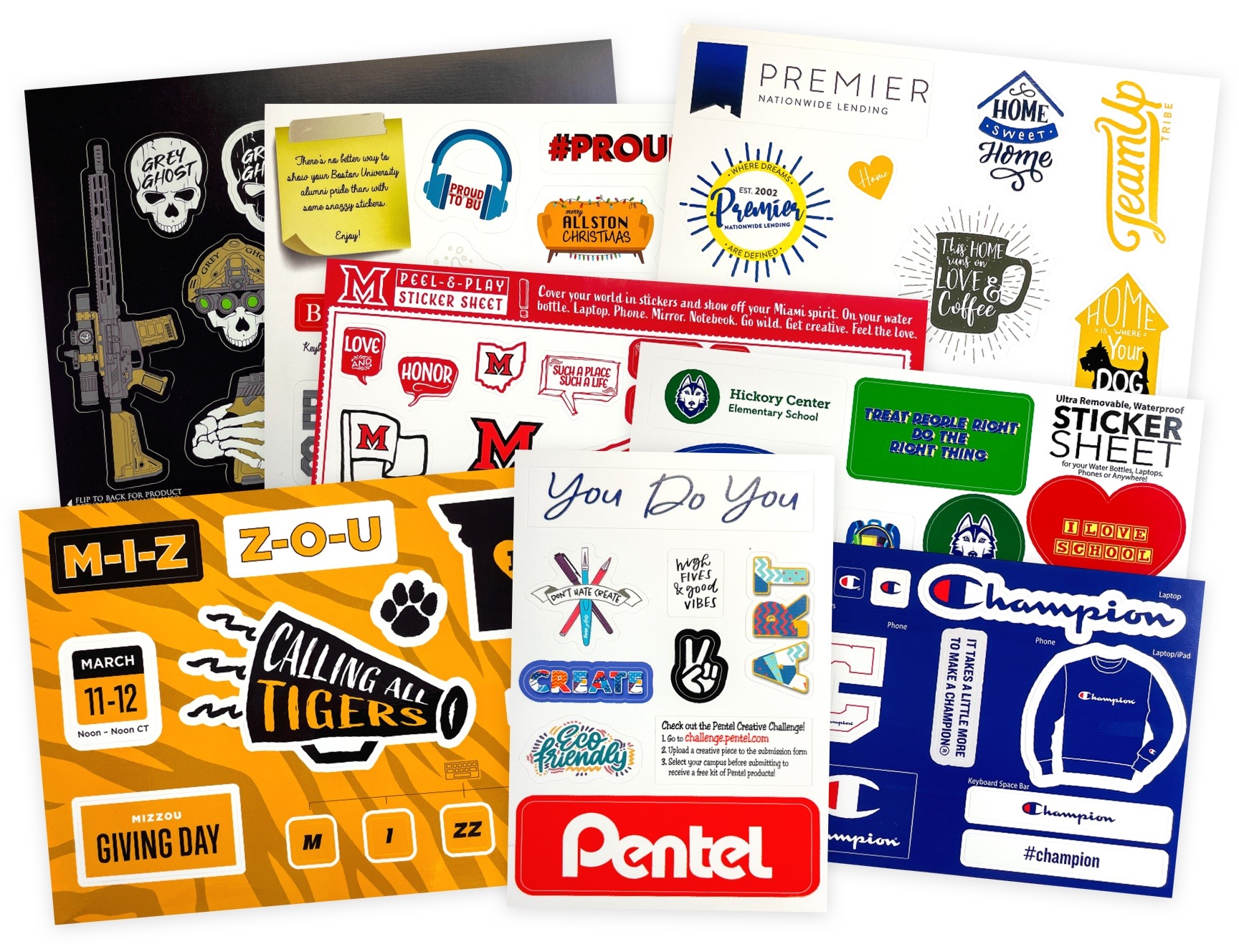 Literally any business can come up with a sticker set. It's more than just putting your logo in a square or circle and saying you met the trend. Utilize your tagline, mascot, an iconic item from your office, the boss's favorite phrase ... anything related to your business can be turned into a sticker. Even a cute coffee mug with quirky saying and a subtle hint at your brand icon can be something your customers will want to display on their laptop and be reminded of your brand for months to come.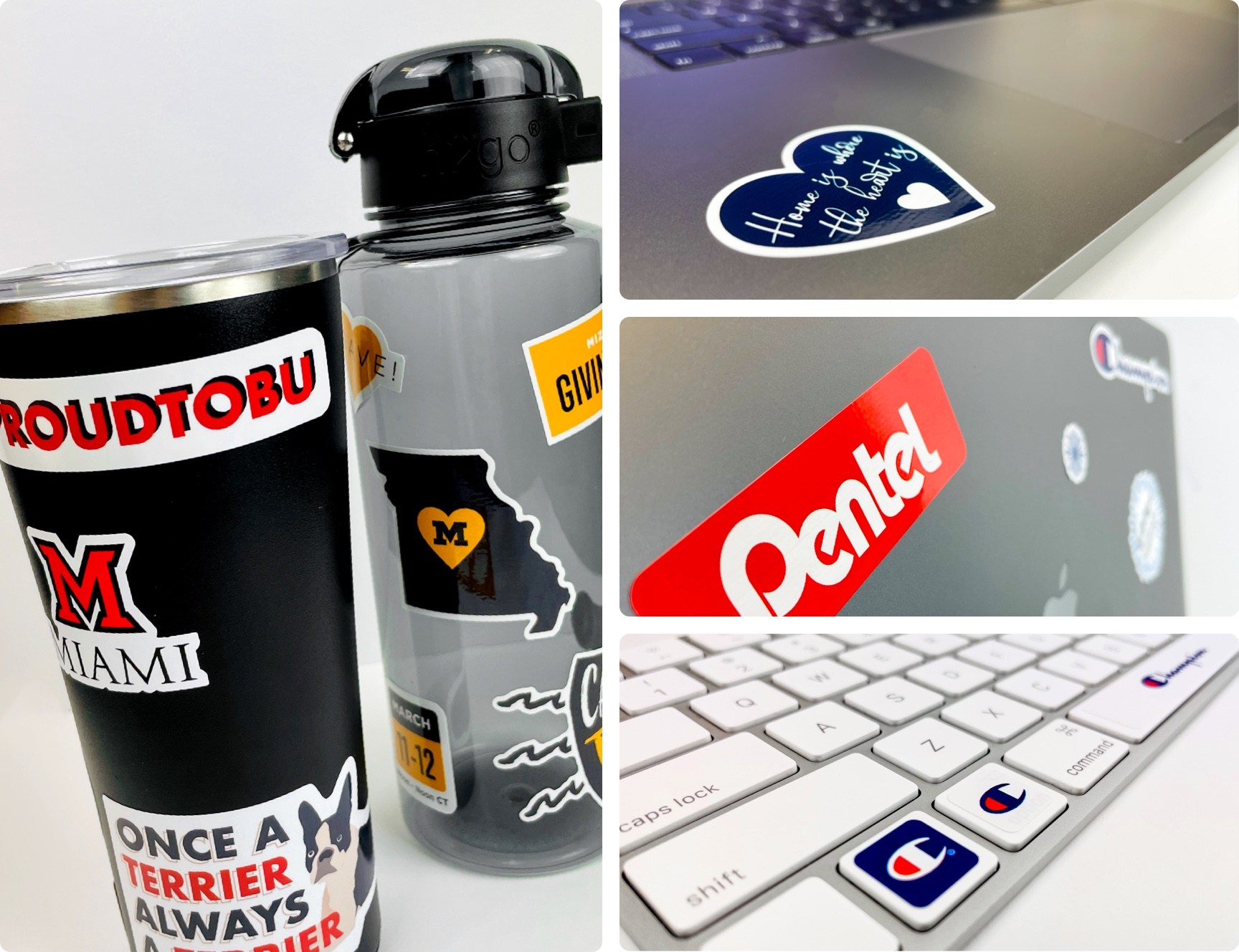 Sticker sheets are also ideal as an add-on to an existing campaign. If you are already sending a welcome package to new customers with a branded coffee mug, throw a sticker sheet in the mix. This allows your brand to be shared further than just the single recipient; as we find that customers tend to share their sticker sheets with other friends and coworkers.
Allow our design team to craft a sticker set to match your brand, reach out to your Account Manager or shoot us an email with your logo and we'll get the ideas started!