Put the Reader First
No matter what you are writing about, it's important to understand who the intended audience is. That way, you can curate the content specifically. Remember to always keep the reader in mind when writing. This is vital and can help you accomplish your writing goals in digital marketing. Some of those goals are attracting new users, building loyalty and trust, and improving your SEO presence.
Being Mindful of SEO
Content writing is very beneficial for SEO purposes. This type of writing can be informational or for entertainment purposes. The main objective here is to educate the reader by creating high-quality and reliable content. Below are some popular types of content writing:
Blogs
Email newsletters
Social media posts
Case studies/white papers
Tutorials
One of the biggest things to do is to include keywords that relate to your content. There are plenty of tools out there that can help you identify what keywords to go after. Google's Keyword Planner tool is one that I use often. Here you can do an audit on your entire website or specific pages to see which keywords are most appropriate for you. Also, it allows you to add location targeting so you can see the number of monthly searches for that specific area.
Here are some other SEO items to keep in mind while creating content:
Keywords/long-tail keywords
Grammar
Internal/external linking
Structuring content for readability
One of my favorite practices to do is linking. Whether it is internal or external linking, both are beneficial. Internal linking is when a site links to another page from that respective site, like our own internal blog. On the other hand, external linking is when you use a link that that links to a URL on a different website, like the BBB website. One thing to note, do not try and force internal or external linking. Add the links where they make sense. Including links that do not make sense interrupts the flow of the paper and could confuse the reader.
Be Authentic
Nobody can write about your company's content like you. Search engines rank high-quality content over content that just uses keywords. It is not beneficial to push keywords into sentences where they do not make sense. A practice to try is to write as much as you can for what you are working on, and then use tools that show popular keywords. That way, you can see if you already have those keywords in your content and check for other opportunities to include other ones.
Copying and pasting other people's work is plagiarism and something you should never do. Not only are you hurting your SEO presence, but you are lying to your readers since you did not actually write the content yourself.
Research. Research. Research.
As a writer, you are not expected to know everything. However, you must have the research skills to find the right resources to use for your content. From there, you need to be able to translate that information into your own words and how it relates to what you are writing. A practice that I do when I am tasked to write about a topic that I am unfamiliar with is to find multiple articles and keep track of any similar points that they have. That way, there is enough relatable content to utilize, and it is easier to digest the information.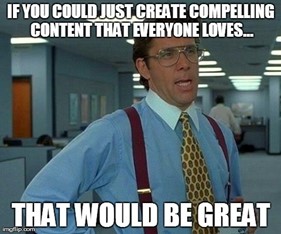 Reread Your Work
Once you are all done with whatever you are working on, one of the last things that you need to do is reread your work. This will help polish the writing by clearing up any grammatical or formatting errors. Sure, this can be a bit of a chore. Especially after you have done all that research and typed up all your content, but this is an essential step while concluding your piece of work. Using websites like sentencechecker.com or Grammarly are great resources that allow you to check for any mistakes.