In a highly scientific poll on LinkedIn, I asked people to respond with their go-to search engine.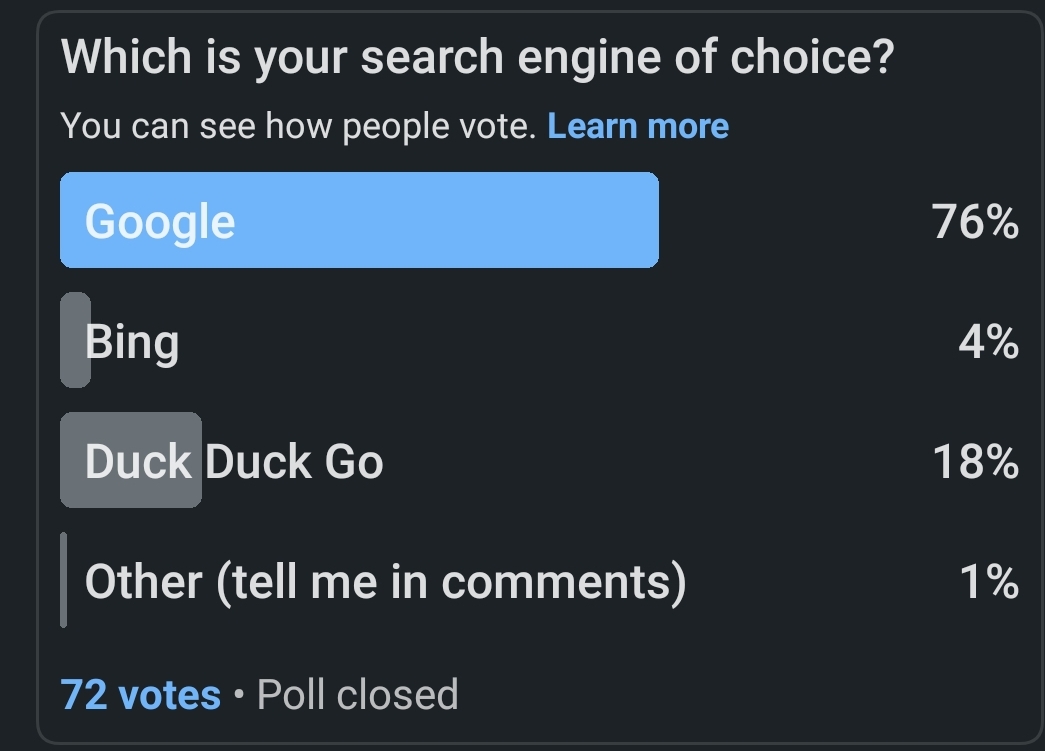 Not surprising, the majority responded Google. I was, however, surprised to see that almost a quarter of people responded something other than Google.
Is the demise of Google upon us? I don't think so. But I do think that privacy is more important to users than ever before.
DuckDuckGo
DuckDuckGo is rising in popularity and promises its users "your personal data is nobody's business". They claim:
3B monthly searches
6M monthly downloads (mobile & desktop)
This leaves a powerful player in the search engine space.
Bing
While Bing may be more of a household name, thanks to it's Microsoft backing, it acts similar to Google with a full ad platform that reaches across all of it's smaller search engine partners. The market share of Bing is larger than you may expect since their search engine powers voice search through Cortana and Alexa.
Organic Traffic and Your Website
The best thing you can do is look at Analytics to see where your site visitors are coming from. While Google may rule the space, you may find your audience prefers another search engine. Showing up where your customers or potential customers are at is important!
Overall, any optimizations you make to your site will benefit you on all search engines. But keep in mind that people are not only using traditional search engines (like the above ones mentioned) but other sites to search for information. YouTube, Facebook and Amazon have become a go-to place for people to find information.
Almost half of all online shopping searches begin on Amazon (49%) compared to Google (22%). And Facebook sees over 2 billion searches/day!