PSP Seals is a local seal distributor who sells products worldwide. With over 5,000 SKUs at the ready, they needed an ecommerce site that would allow users to quickly find the seal they needed.
There were three unique requests that set PSP apart from a standard ecommerce website.
1. Finding a Seal
Making shopping easy is every ecommerce site's goal. For most seal shoppers, they know the profile (or shape) and at least one of their dimensions. The JH team designed and developed a custom seal finder that allows site visitors to get what they want more quickly. A visitor makes a couple of selections from the seal finder and they are taken to the results page with all matching options found.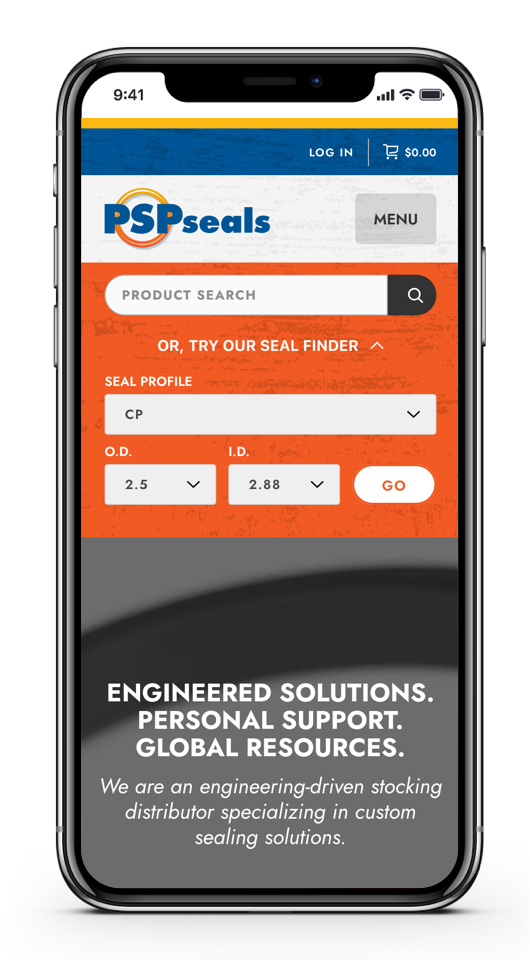 2. Product Images
We are all visual shoppers, if the product is well displayed you know what you are getting before you buy and the photography can even influence if you make a purchase. This is not the case in the world of seals. You purchase strictly based on the size, shape (or profile) and material of the seal. Additionally, photographing 5,000+ skus which look virtually the same is not realistic. For this reason, it was decided to eliminate photos on the product listing pages.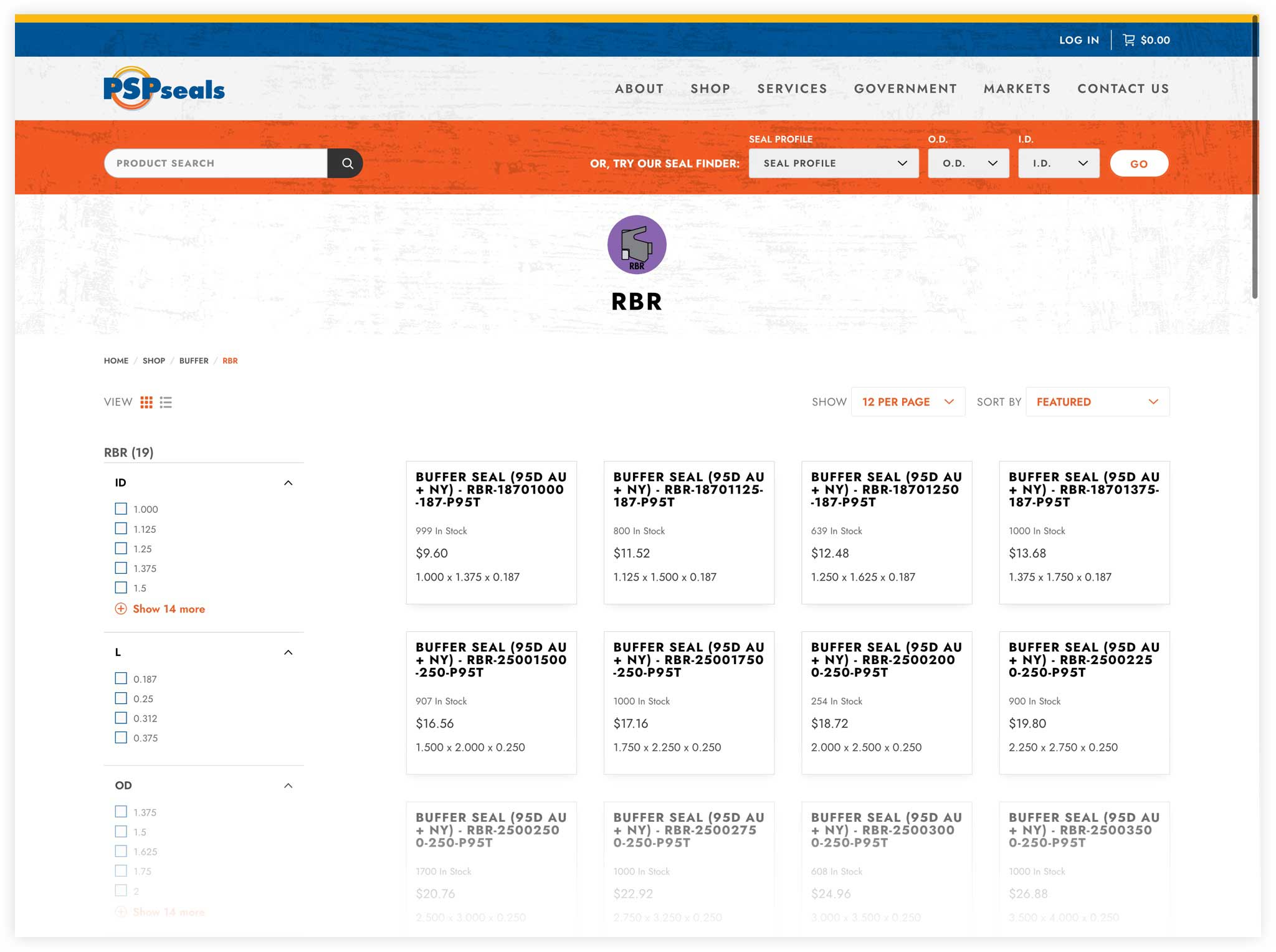 This puts the type along with size front and center for the shopper. Filtering allows a visitor to narrow their search further so they only see options for the size they need.
3. Inventory
Being an established business means orders are coming in from all over the place ... emails to sales reps, phone calls, fax, walk-ins and the website. Ensuring the inventory online is accurately reflected from what's in the warehouse is a big deal. Showing how many pieces are in stock not only on the product detail page but on the product listing page allows a site visitor to know if stock is available before getting the opportunity to add the product to their cart.

This new ecommerce site will allow PSP Seals to continue to grow their sales footprint and allow customers to easily place orders, even outside of the traditional business hours.
To see other sites completed by the JH team, visit Our Work. Or if you are interested in learning about creating your own ecommerce site, reach out to start a conversation.