Do you have a conference or trade show coming up? If you have a trade show booth you would like to promote, there are a few things you will need to do in order to make sure the trade show is goin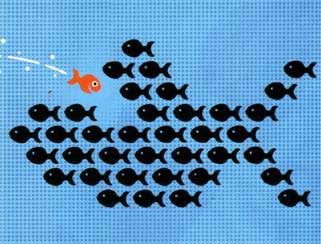 g to be a success and to ensure your company will stand out from the crowd.
First and foremost, a trade show booth needs to be attractive. The booth has to bring people to it right away, as this is the only way you are going to find new clients to push your company forward and to bring out greater revenue for your business. A trade show is a place for you to display your products and services to your customers. It needs to be big enough to showcase the positive aspects of your company and also provide some products that you can giveaway to your potential clients so they remember you.
That brings me to my second point. Promotional products. Often times, businesses bring the same promotional products to trade shows, the disposable pen, a notepad, or promotional magnet, etc. Your company would surely make an impact and stand out at a conference or trade show if instead of the boring, ordinary promotional items your company gave away unique products like custom printed playing cards, customized can koozies, and business magnets as your business cards. Once word gets out of what your promotional items are, people will be flocking to your booth, giving you the perfect opportunity to tell them about your company, and how great it is!
Contact JH Specialty, Inc. today to get set up with your unique promotional items for your next conference or trade show. You will definitely leave a good impression in the minds of your future clients.