According a 2018 market research study, 25% of the overall marketing budget in the healthcare and medical industry is spent on promo products.
Medical and healthcare professionals are using promo products for self-promos like giveaways, client gifts, wellness/safety initiatives, company events and employee gifts.
There are a multiple healthcare awareness days and months throughout the year. Make sure you have your calendar marked to buy promotional products for the following:
January: National Blood Donor Month
February: National Heart Month
March 12-18: Patient Safety Awareness Week
April 7: World Health Day
May 6-12: Nurses Week
June: Men's Health Month
July: Eye Injury Prevention Month
August: National Wellness Month
September 29: World Heart Day
October: Breast Cancer Awareness Month and Dental Hygiene Month
November: Home Care & Hospice Month
December 3-9: National Hand Washing Awareness Week
So with all these holidays and special events, what should healthcare and medical professionals be putting their logo on? No worries, we have ideas!
Stress Relievers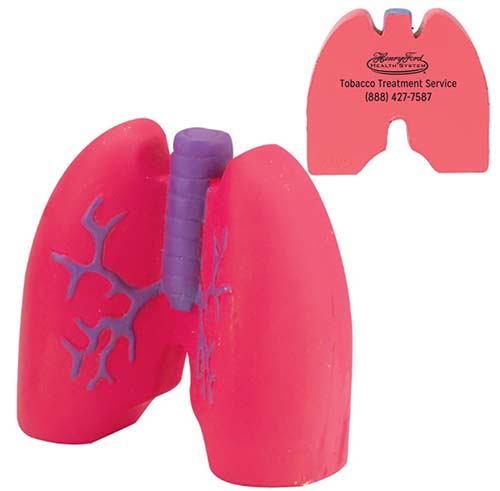 Yes, we know, stress balls have been around awhile. But have you checked out some of the shaped stress relievers? The options for the medical industry are plentiful! From lungs and brains to bandages and skulls. There is probably a stress reliever shaped for the part of the body or area you specialize in.
Personal Care Items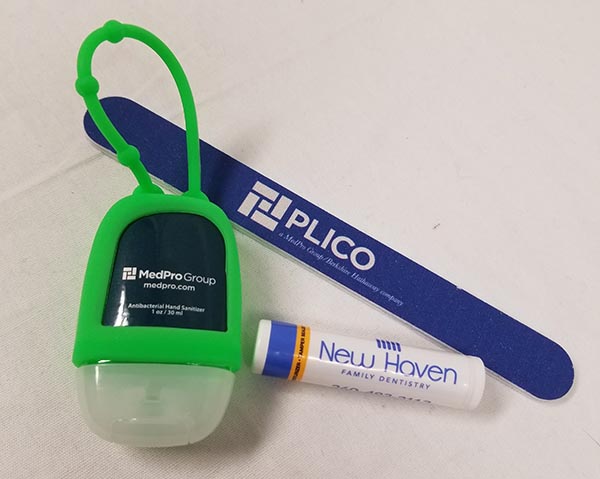 Small items that can be easily thrown in a purse, travel bag or car are perfect for the healthcare industry. Consider a lip balm, hand sanitizer, or travel size sunscreen. These will be items your customer base will reach for often and will remember your brand every time.
Sponsorship Events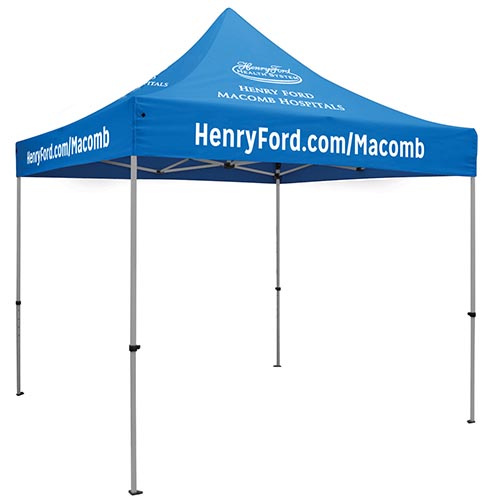 Hospitals, specifically, end up being a sponsor for a ton of events each year. Do yourself a favor and invest in a pop-up tent to make your brand stand out! Not only will your branding be visible from across the event floor (or lawn), but it's something you can reuse throughout the year.
Don't forget the kids!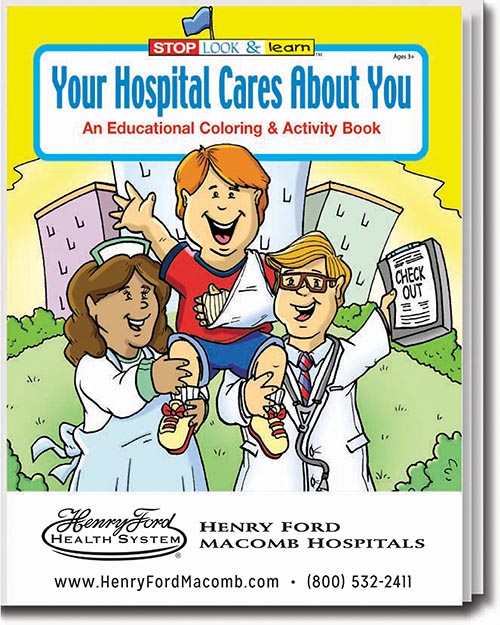 Set young minds at ease, or keep them busy, with a branded coloring book. These books are not only educational, but parents will appreciate the distraction they bring their children while waiting for an appointment.
---
The options for branding are endless, but hopefully these ideas give you a starting point for the year. If you'd like to get started, contact your Account Manager or send us an email.