The promotional product industry is changing for the better, and we are here for it! Our industry has realized that it is becoming increasingly more important to consumers that the products they are purchasing are not only what they need and/or want, but also that the product and/or company is making a positive impact in the world.
Several of our product suppliers that we use on a daily basis have already rolled out great initiatives that truly showcase the positive power of promo. Below is a highlight of just a few of these great initiatives:
1. The Ocean Clean Up
How many of you own a reusable bag? More than likely you have more than one lying around the house. That's because they're always useful and handy to have around! One of our bag suppliers is changing the narrative of how bags are perceived in the promotional industry by partnering with the non-profit organization, The Ocean Cleanup. With every sale of washable paper products, this supplier will donate a percentage of the sales to help rid the oceans of plastic to help ensure that generations to come will have clean and safe water.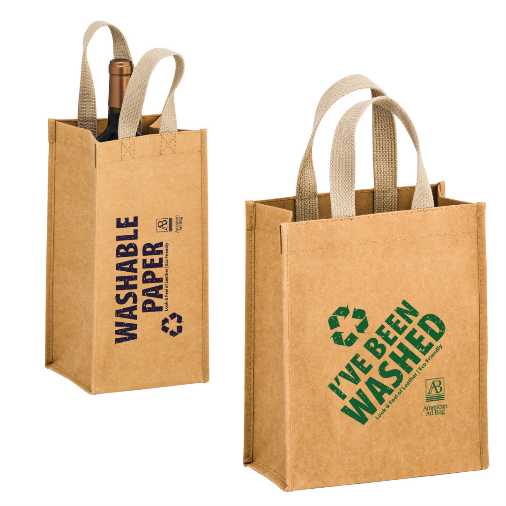 2. Eco-Packaged RainAlertz Umbrellas
Typically, when you buy an umbrella, it's usually wrapped in a plastic covering. Well, one of our suppliers realized it's time to do better and made a positive change. Now all the packaging on their RainAlertz umbrella collection is packaged in a recycled kraft paper gift sleeve. On one side of the packaging, they have their message "We Care" but then on the opposite side, they give you the opportunity to add your own logo or sustainability message to show that "you care" as well.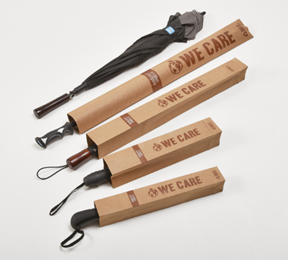 3. Shelter to Solider Giveback Program
The Shelter to Soldier giveback program is one of the most unique and impactful programs in our industry, saving two lives at a time. This nonprofit organization adopts and trains rescue dogs to become service dogs for veterans suffering from psychological injuries incurred from traumatic service experiences. So every time you purchase a promotional product from this supplier in their best-selling private label brands (Perka, iCool, and Work), a portion of those sales goes directly to helping combat veterans and shelter dogs in need.

4. Retail Brand Partnerships
Retail brand partnerships are becoming more and more common in our industry and we love it! This specific supplier has really focused on ensuring they are partnering with retail brands that have a give back program in place. They want their products to not only be high quality, but make a positive difference as well. Corkcicle, MiiR, modern sprout, Moleskine, Soapbox, and w&p are the brands that this supplier carries that all contribute a portion of their funds to specific charitable efforts.
Check out one of these retail brands, MiiR, and learn more about their mission.
Overall, it's not only important, but it's inspiring to see that our industry is evolving into an industry that is trendy, fashionable, and fun, but also into an industry that is sustainable, eco-friendly, and impactful. Promotional products have always had a positive impact in brand awareness and advertising but now it is even deeper than that. Promotional products not only will help your own company initiatives, but will also make a lasting positive impact in someone's life, to our ecosystem, and to the world.