The JH family extends outside of those working within our building in Fort Wayne. One extended family member, SSG Adam Bowser, is currently deployed to Afghanistan with his own extended family in Combat Advisor Team (CAT) 1323, Brave Troop, 3rd Squadron, 1st Security Forces Assistance Brigade (SFAB). Adam is the son of our Director of Traditional Design, Tom Bowser. To help remember their time together and support their comradery, Adam organized to have us make some shirts for his unit. We were more than happy to help with his request.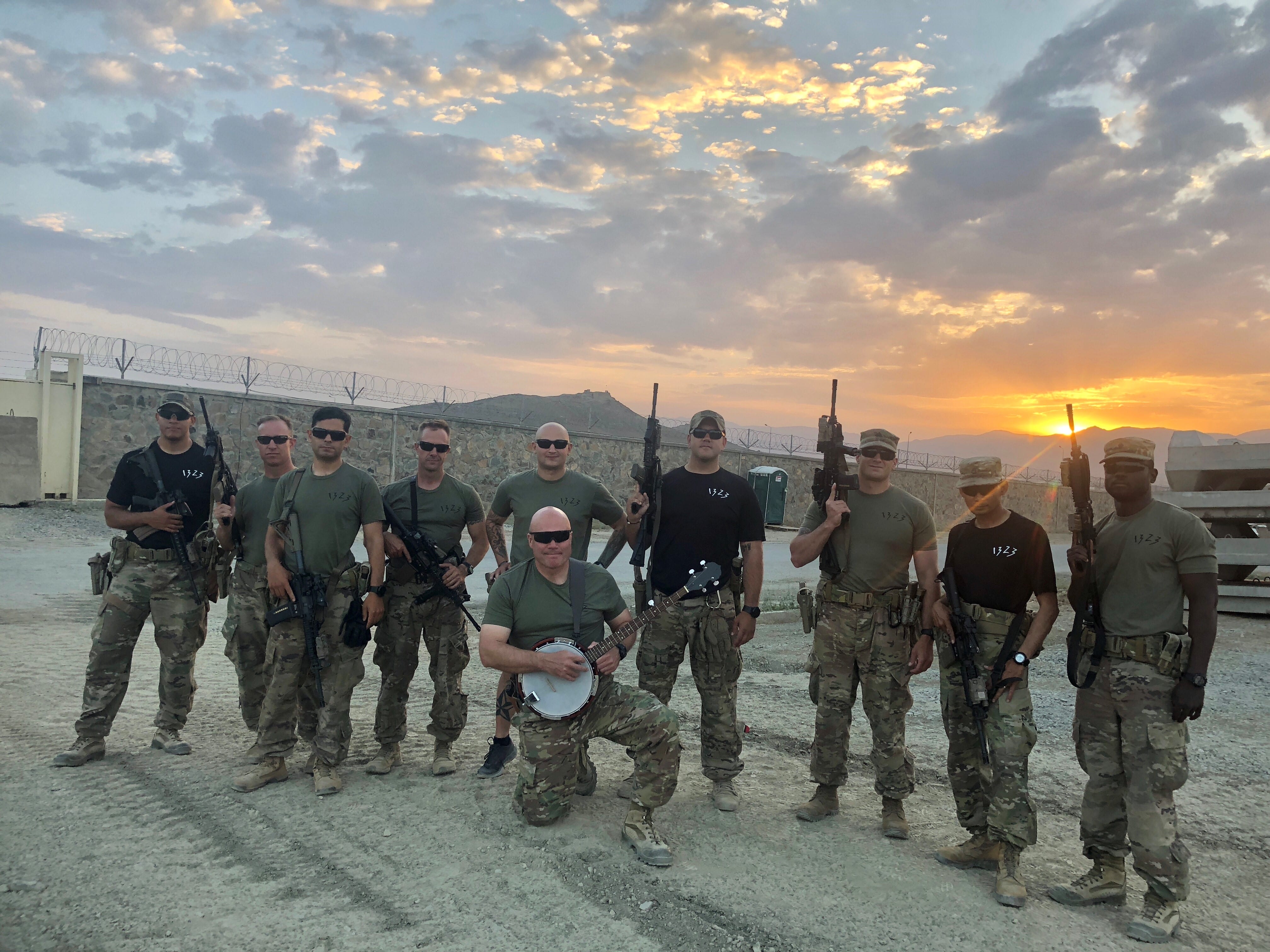 ---
"I'm fortunate to have my Dad, as an employee of JH Specialty, and have seen the high quality of work JH does whenever I've stopped by the showroom when I'm in town to visit. They made the entire process of designing, refining, and ordering the shirts a breeze. We've gone on to order both stickers and shorts with JH, and we're excited to order sweatshirts as the weather gets colder."
- SSG Adam Bowser, Senior Medical Advisor
---
JH is proud to support Adam and his team with apparel and promotional items during their deployment and look forward to more projects with their unit and others deployed overseas.