In part one of this ADA series, I explained why ADA Compliance for Web is important. This post will build on that theme, while also aligning Accessibility (a11y) and SEO.
Before we jump in, let's clarify some things. Lean in, put your boots on, it gets deep. Up to 17% of your online audience could be using Assistive Technologies (AT) to navigate your website due to visual impairment, physical limitations, or other disabilities. Providing a consistent user experience for other-abled users means those users will stay on your site longer, click on more pages, and read through more content. Providing a substandard experience for this demographic all but guarantees high bounce rates, short visit durations, and lower CTR. Oh, and it could literally cost you. While a11y is not a reported ranking factor (yet), site performance related to accessibility could be affecting your ranking.
Here For a Good Time…And For a Long Time
Accessibility and SEO are correlated, in some cases loosely. Increasing a11y will not boost SERPs if the rest of your site is in SEO disarray. But, for the reasons mentioned above and for a semi-new ranking factor, Dwell Time, your SERP could be partially determined by how long users stay on your site.
If a person with visual impairment clicks onto a site unreadable by a screen reader, they're going to exit your site within seconds. Google records this session data, and if it recognizes a pattern of abnormally short session duration time, will stop rewarding your url in its search results. This is because the supplied url is evidently not helping users find what they're looking for. So, consider that if up to 17% of your site users cannot use your site, Google is translating those sessions as users who clicked onto something that did not serve their intended purpose.
Is a Marie Kondo Reference Too Obscure?

Site organization and structure is a determinant in how your site is crawled and indexed by Google. Structured data markup names site elements and content in a way that crawlers and ATs understand. Its use makes it easier to assume Google is indexing the pages on your site without much trouble or error, and it makes the elements on your site identifiable by screen readers.
There are two main ways screen readers and other ATs navigate pages: site markup and tab-indexes. Structured data markup, such as Schema, says, "this section is a table" or "this is a form". Schema is a great way to optimize your pages for featured snippets, as it makes tables and lists especially easy to identify.
Tab-index orders links or sections on a page by assigning them priority. We all know the first-world pain of trying to tab our way through a form or page only to find out its tab order makes no sense. See gif below for an example of poorly assigned tab order.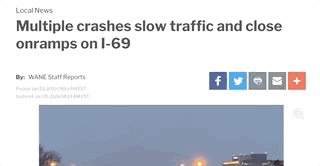 An easy fix is to assign the form elements a priority using tab-index. Order priority can be assigned to any element on a page. See below for an example from Paramatta Park in Australia of a website with proper indexing in place for navigation.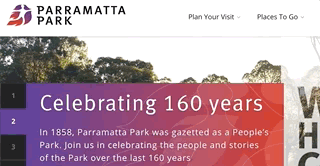 Back to the Basics

Alt Text
Image alt text is an SEO dead horse. So, let's view it through the lens of a11y. Screen readers rely on alt text for all non-text elements to convey meaning. If an image, chart, or infographic lacks an alt-text element, the only information discernible from a screen reader, is that it's reading an image.
Video Captions
Videos are another web element widely ignored by both SEO experts and a11y efforts. We know that video content is on the rise. A recent survey by Hubspot revealed most of us will admit to watching an average of 1.5 hours of video daily. Visually impaired people aren't skipping out on that content but are limited by the videos with discernible transcripts or captions.
YouTube, Facebook, and a few other video platforms have started auto-generating transcripts. This is undoubtedly a big win for a11y. However, those auto-generated captions are often riddled with errors and completely disregard sentence structure and punctuation. In my own experience of editing those auto-generated captions, I've found a couple of patterns that negatively impact Video SEO and a11y:
Targeted keywords are missing and/or spelled incorrectly;
Videos without closed captions are missing out on search traffic.
Attaching a correctly formatted SRT or caption file to a video allows Google to crawl that video and rank it against target keywords. Auto-generation software often misses the mark on brand and keyword spelling, especially when dealing with more niche topics. If your brand is spelled incorrectly in the captions of a video, it appears unprofessional and leaves your brand in the dust SEO-wise.
A video captioning strategy is mad simple. You could send out videos to be transcribed by a third party, but that can get pricey. You could also use video captioning programs such as Amara, and while they are the most accurate, I find them to be time-consuming. If you are just getting started on video transcription, I would recommend editing YouTube's or Facebook's auto-generated for clarity and for accuracy. These captions are generated within seconds, and can be easily edited within the video editing window.
Keep in mind that if your video has no speech, you will need to write the captions on your own. It's a cruel world, I know.
Naming conventions
Name your images, tables, etc. sensibly. This helps google and screen readers "read" the image. An image of orange juice, for example, should be named orange-juice.jpg, and not 234jjs9sdf.jpg. While the images may look the same, search engines and screen readers are only considering readable data. And add your reasonably named images to your sitemap! This has been a PSA.
It's not over 'till it's over. And it's over.
The last two years have seen a few hard-hitting accessibility compliance lawsuits. Winn-Dixie and Beyoncé are just a few of the defendants of class-action complaints. We've seen clients faced with ADA concerns, and we've seen clients who've faced SEO challenges. My argument here is that one could be assisted with the other, and neither are to be ignored.
---
If there were acronyms in this post you didn't recognize, be sure to read The ABCs of Understanding Google to keep yourself up-to-date on the latest lingo.