As you've probably heard by now, mobile is king when it comes to buying online. This exact reason is why On The Go came back to JH Specialty for two new ecommerce websites. A partnership for over 10 years has kept On The Go and JH Specialty connected for various online marketing projects.
Fun Fact from Google: 79% of consumers use their phones for research
On The Go realized that if they wanted to continue to grow their online presence and attract new customers, they had to have a strong mobile website to reach them no matter where they were - even on the road. Additionally, many people who use one product line could also use the other. We were able to create a seamless transition from one site to the other and back again. The brand remains consistent, but the products and their uses can be separated.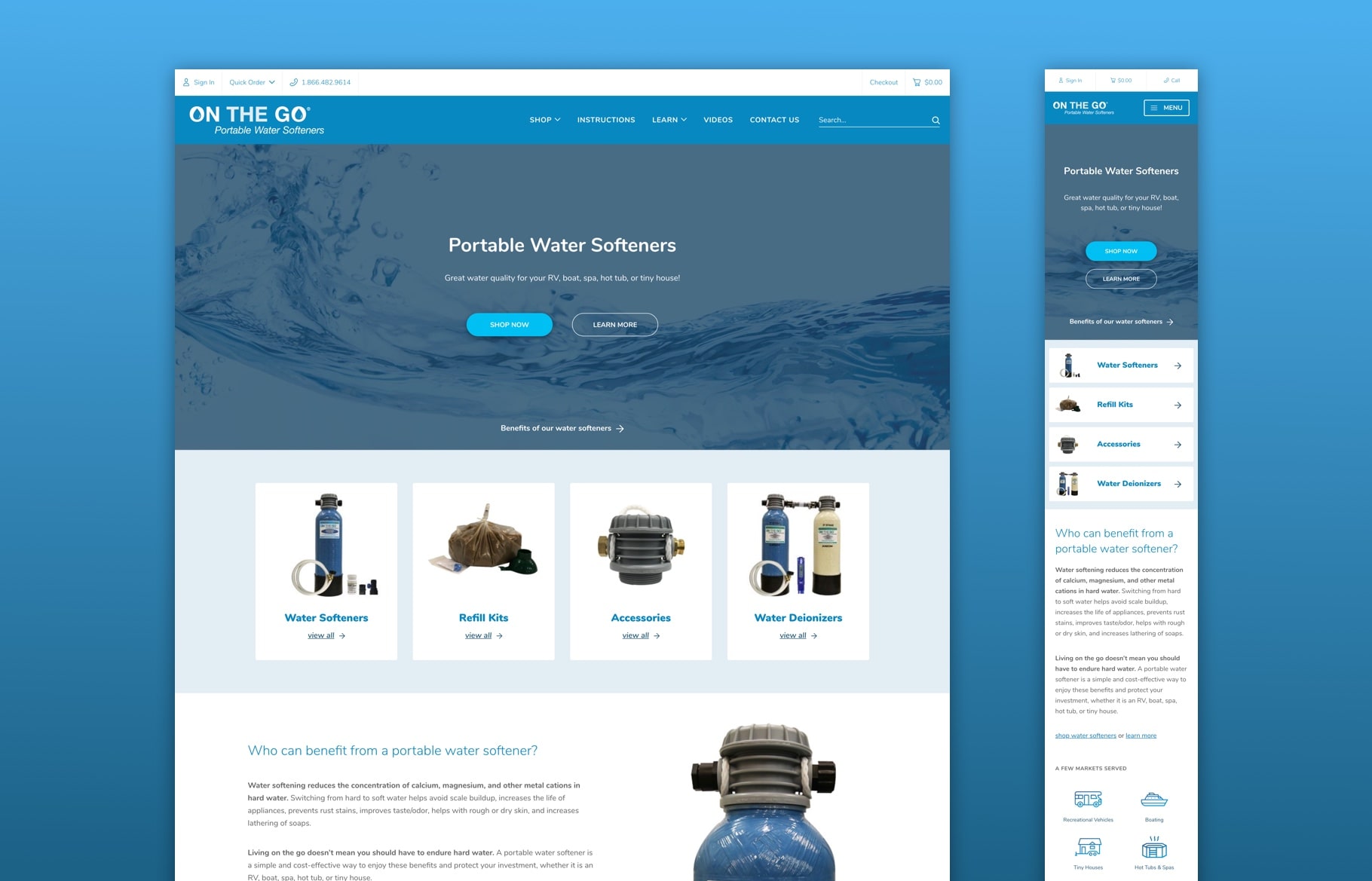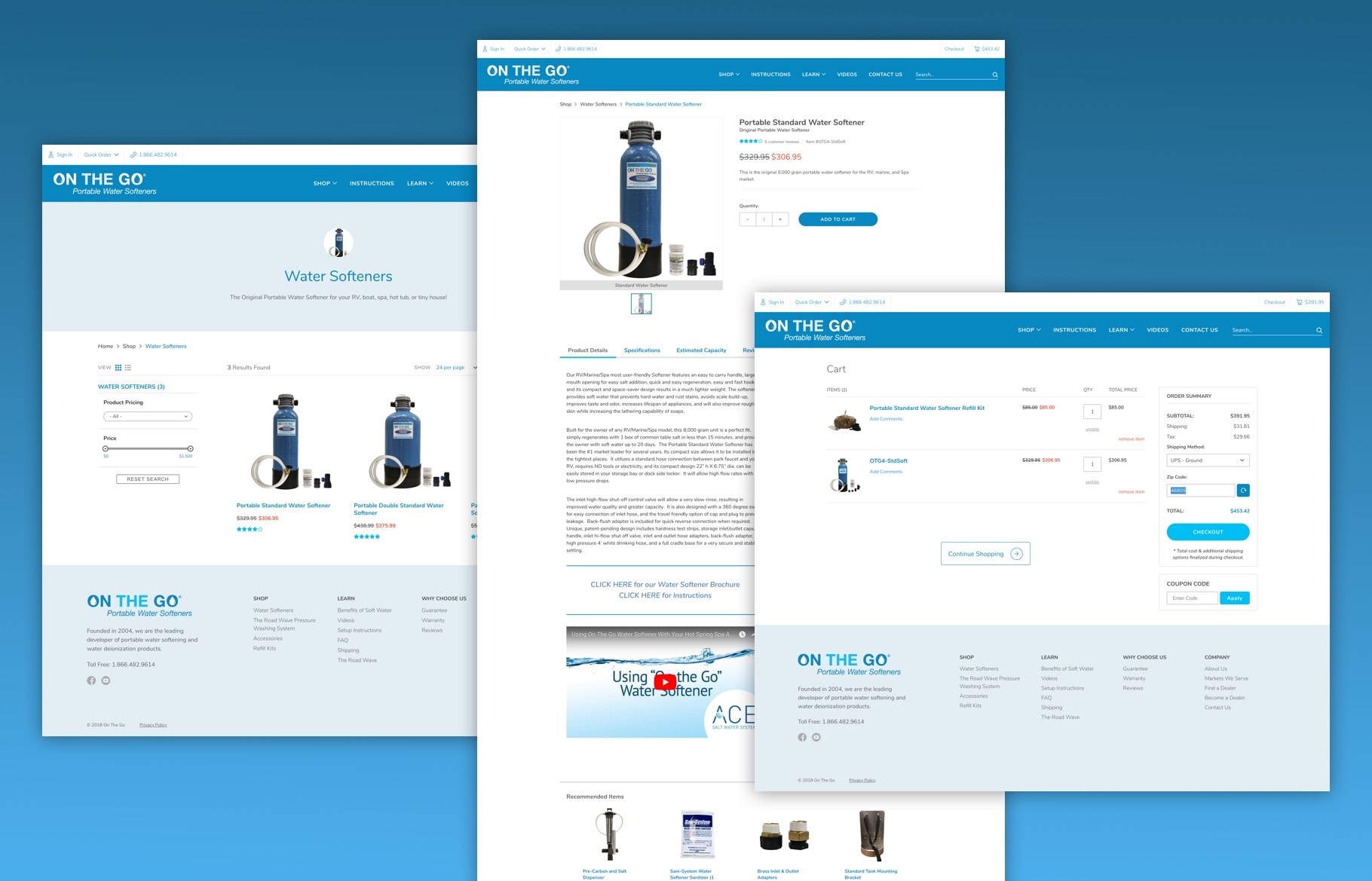 Portable Water Softeners easily directs people to the softener to meet their needs.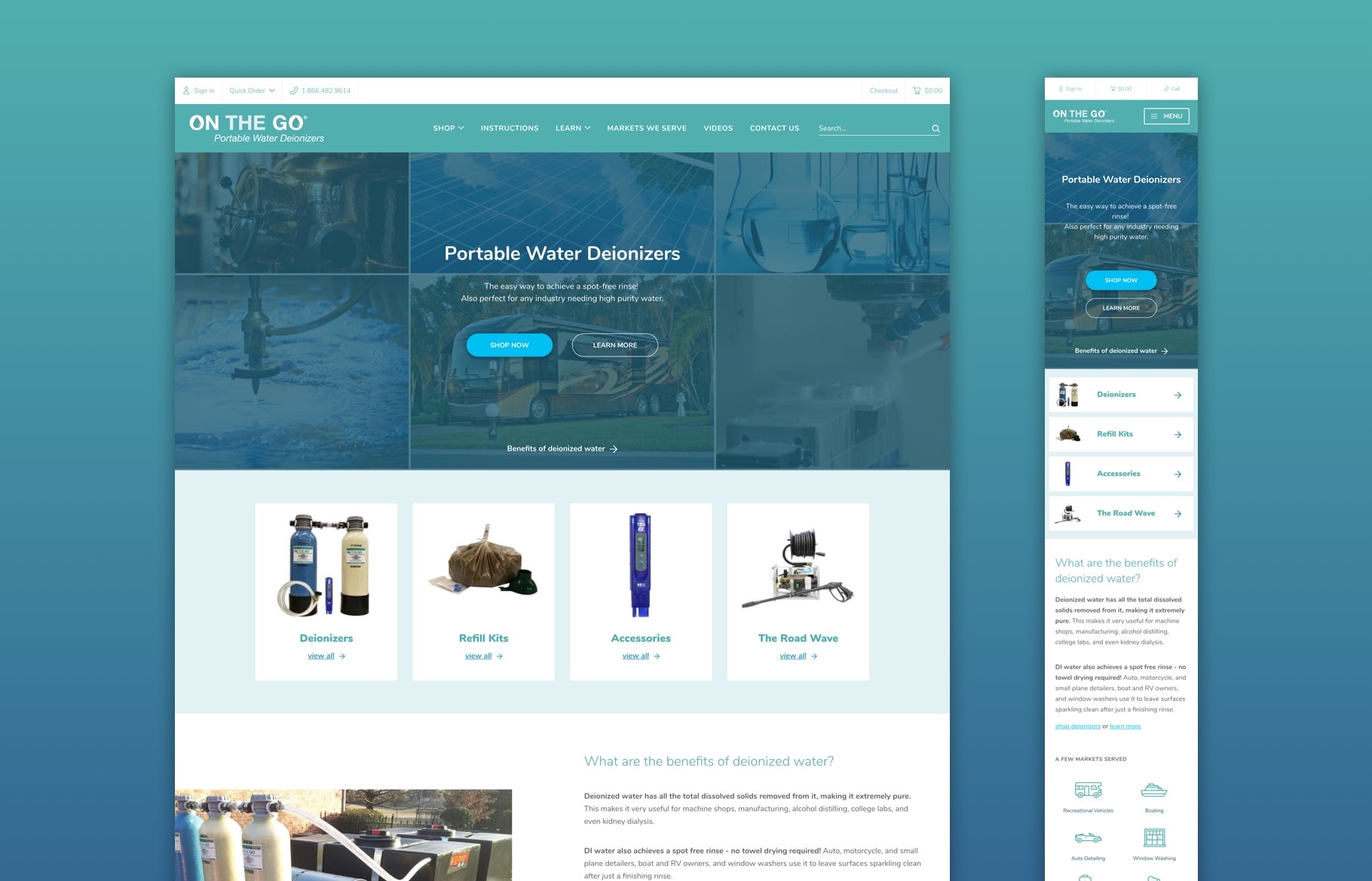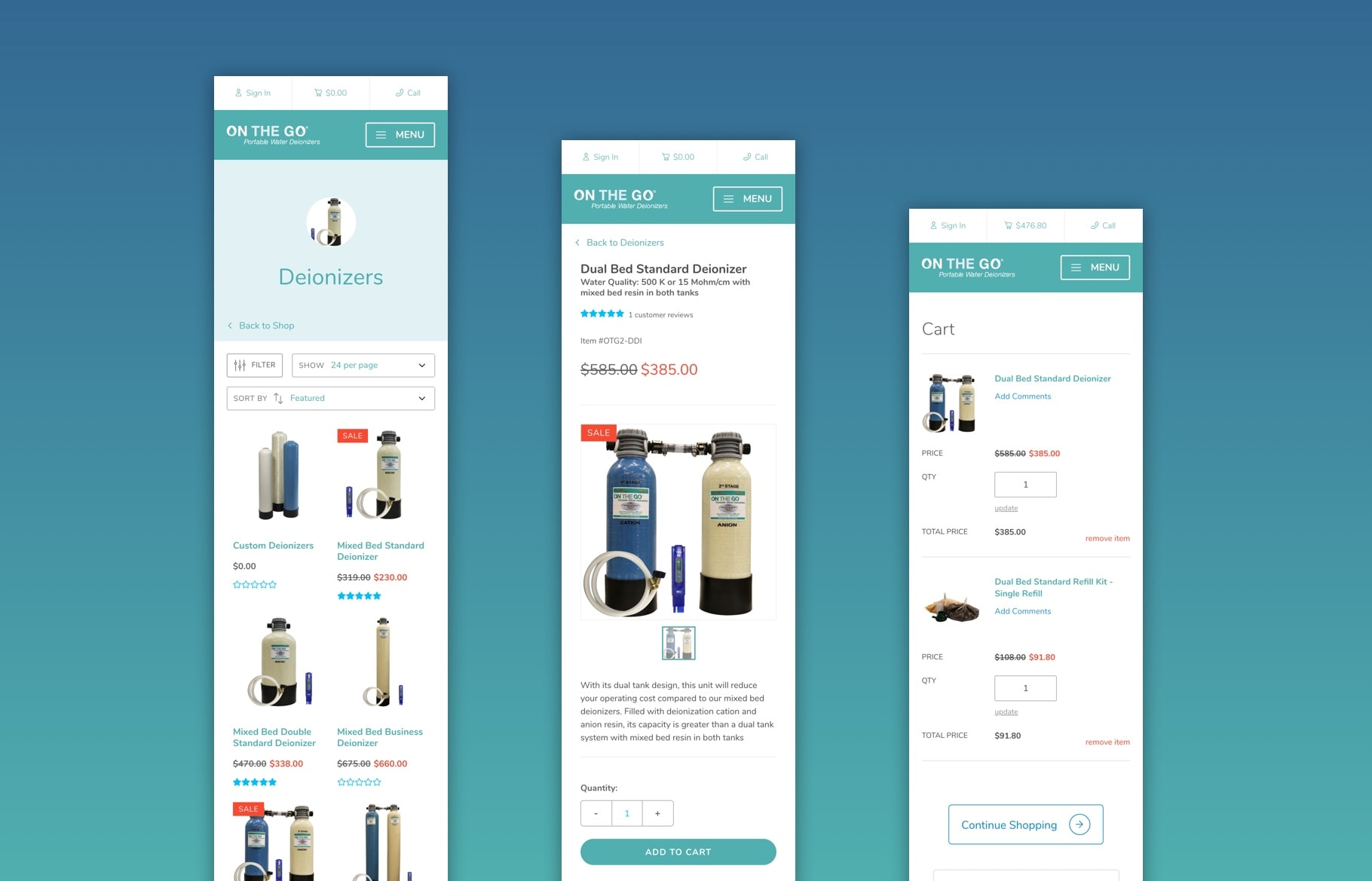 Portable Water Deionizers shows all the benefits for deionized water and their product offerings.
On The Go's newly responsive websites are putting them ahead of the competition in both their SEO and SEM efforts.
---
See more of our completed projects here.