Located in the heart of New Haven, New Haven Family Dentistry (NHFD) understands the importance of community and providing a local option for dental care in the area. In a smaller city you don't always have a doctor right down the street, but may need to travel into a larger area to obtain medical or dental care that your family needs. This is why New Haven Family Dentistry reached out to JH Specialty. How could they let the residents know about professional, affordable dental care right around the corner?
Together JH Specialty and NHFD started various digital and traditional campaigns to let the residents of New Haven and other smaller surrounding communities know that they don't need to look far for a dentist.
First, a uniquely designed, oversize postcard with three introductory coupons for new patients was mailed to anyone who wasn't already a patient at NHFD. Then, Google ads were used to target those living within the community and surrounding areas that may be searching for dental care. A custom landing page was created on the existing website for prospective patients to learn about the services offered and fill out a quick form to schedule an appointment.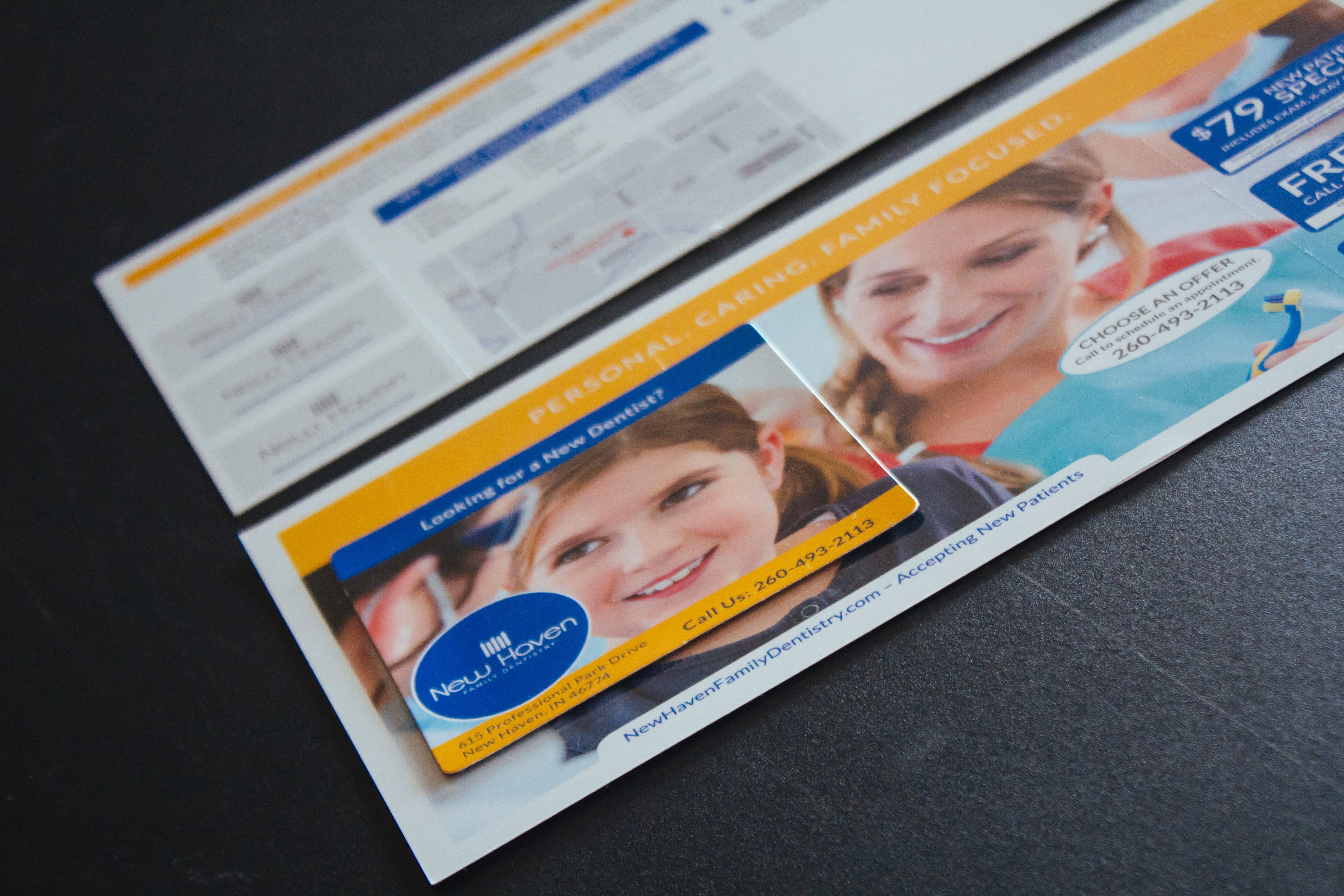 This approach of traditional direct mailers along with the digital ads provided a good base to get the New Haven Family Dentistry name out in the community. But what about those who recently moved into the area? How would they know a local dentist was a short drive through town?
The next step was a plan to continually target new movers to the area. Each month new movers to the market receive a postcard with introductory offers. Additionally, these movers are added to a specialized campaign that allows digital ads to be shown for the next 6-8 months as a reminder of their local dental option.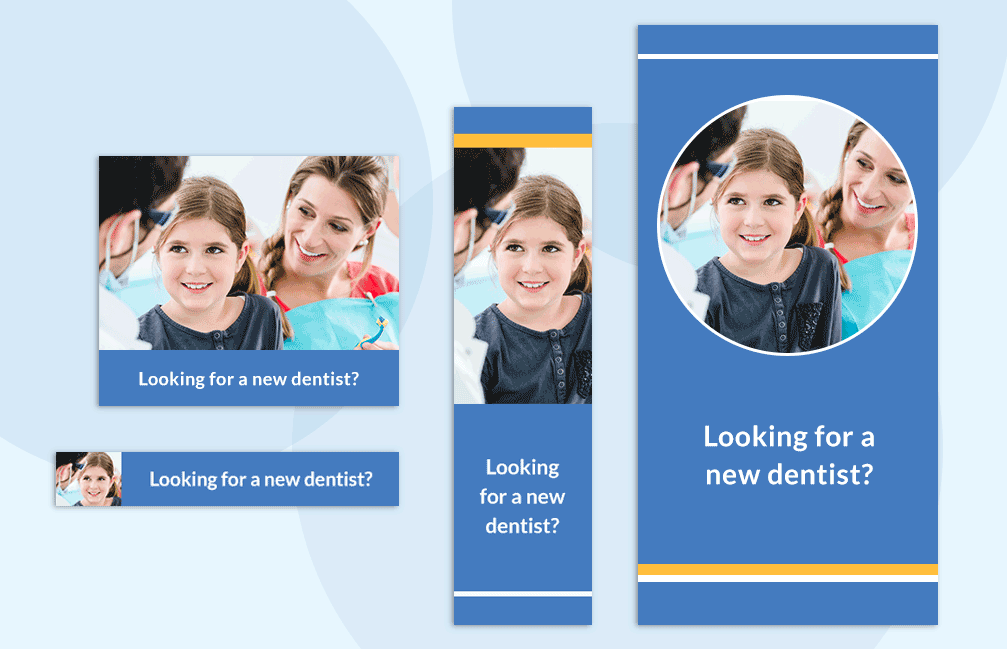 Finally, the best way to obtain new patients is from current patient referrals. By taking a promotional product and pairing it with a printed piece that described the referral program offered at NHFD, this enticed patients to recommend the office to friends and family members.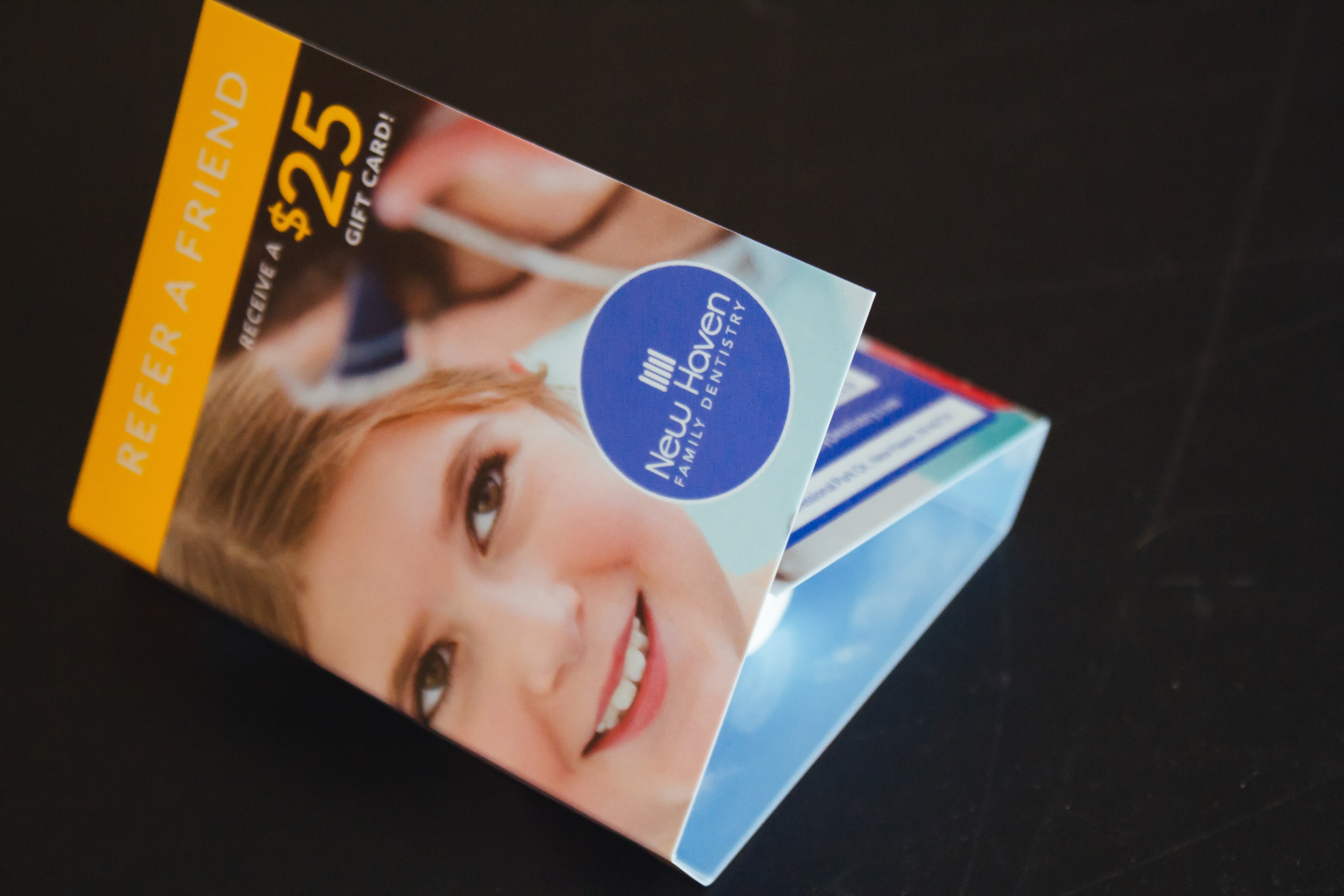 A combination of traditional direct mail, unique promotional product usage, and digital ads has allowed New Haven Family Dentistry to stay top of mind among residents in their target market.