Promotional sunglasses have probably made an appearance in your company at some point. And most likely these black and neon shades made their way right to your kids to play with (and break) or directly to the trash. Don't worry, I'm not going to show you sunglasses that will end up either of those places (although some stylish teens may snag these for themselves). The latest promo sunglasses obsession around the office are the Wood Tone Miami Sunglasses.
These glasses feature a stylish wood grain pattern and are constructed with durable Polycarbonate with a soft rubberized finish that give them a look straight off the runway at an incredibly affordable price.
Available in three wood tone color options: Light, Medium or Dark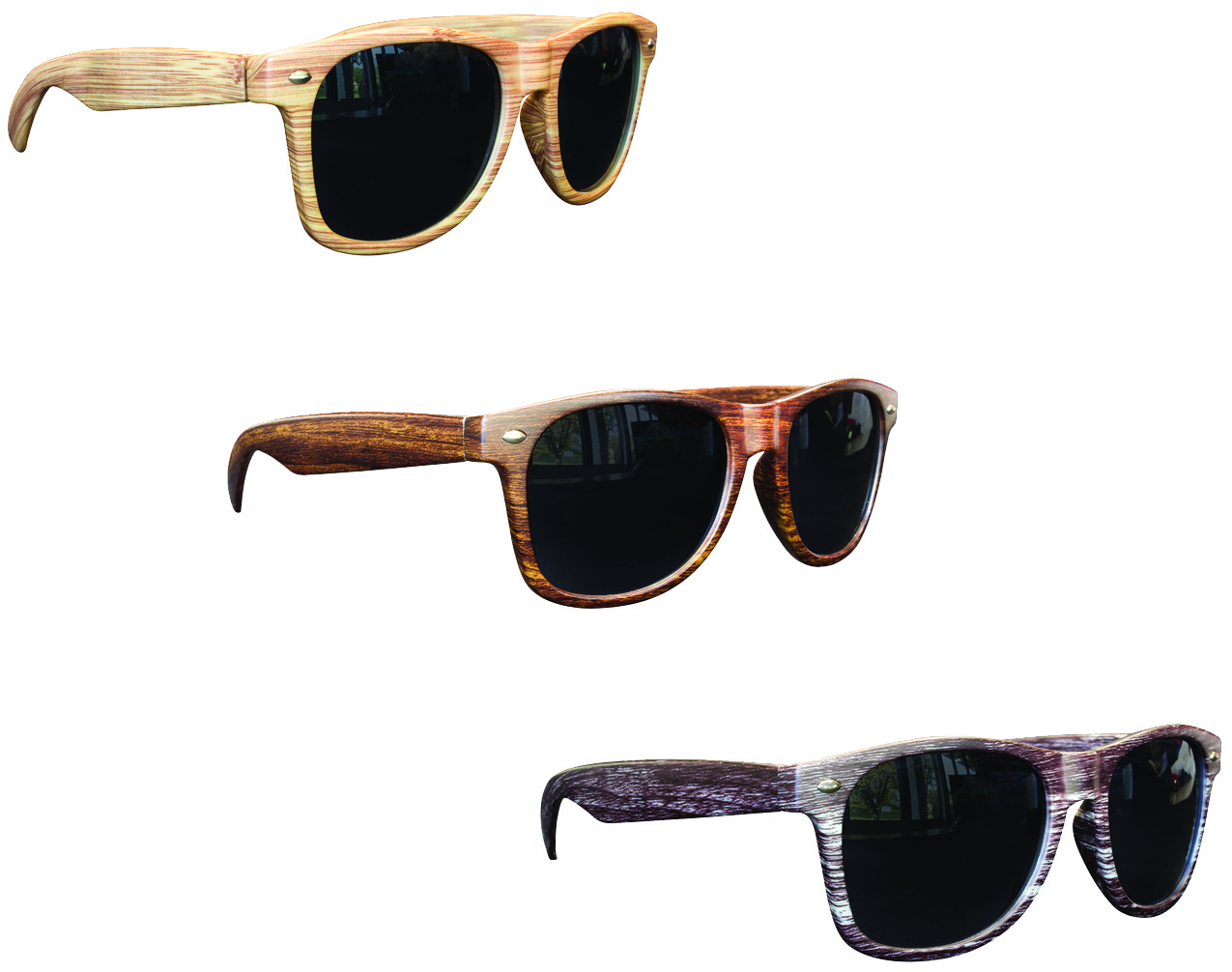 Our personal favorite is medium with a dark brown imprint for an engraved look. Why not try something fun with the imprint -- use a tagline or slogan to promote an event instead of just your logo?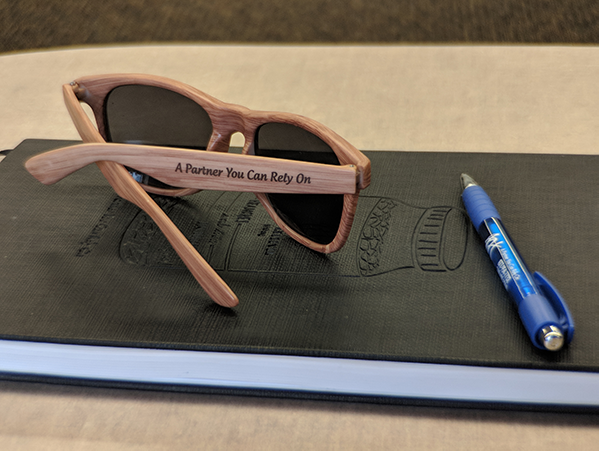 The whole JH office is rocking "A Partner You Can Rely On" sunglasses this summer ... what will your customers be wearing?