JH Specialty's origin story begins in a dorm room of Indiana University. It was there, late one night, amid greasy pizza boxes and stacks of computer programming textbooks, that John Henry started his company. It wasn't always easy, but John's persistence and business savvy paid off and JH Specialty steadily prospered.
Over the course of the last twenty years, JH Specialty went from being a small promotional products business to a full-service web development and traditional marketing company. In recognition of this steady growth, John decided that the time had come for a new brand mark. One that would represent what JH Specialty is today.
The new logo would need to reflect the "work hard, play hard" company atmosphere John promotes. Employees aren't getting paid to play ping pong all day, but they're also not working sixty-hour weeks. There is a balance.
It couldn't be gimmicky or follow the latest design trend — that's not JH. JH is about building products based on sound design and development principles that deliver results for their clients.
The logo would also have to communicate that JH is a full-service agency able to handle a client's business needs from concept to launch to promotion.
Most importantly though, the new logo had to be instantly readable as "JH". This is where the existing logo fell a little short and was a persistent pain point.
It took more than a year of sketching, vectoring, agonizing, & revising, but the result was worth the effort. Today, JH is proud to unveil a fresh brand mark. One that is professional and a little fun; modern with a nod to classic design themes; bold while not showing off. It also has many little details that speak to who JH is and what they do.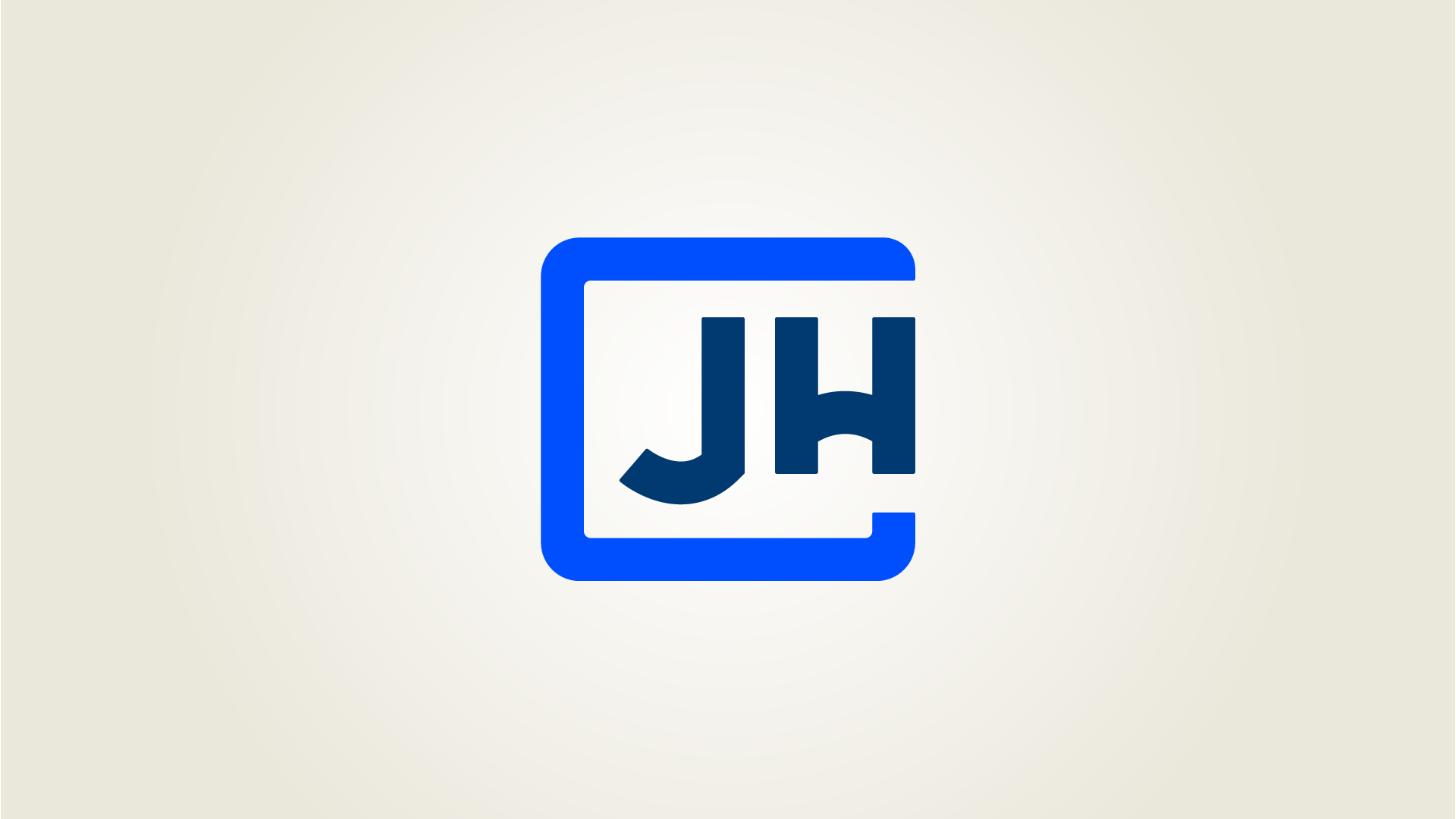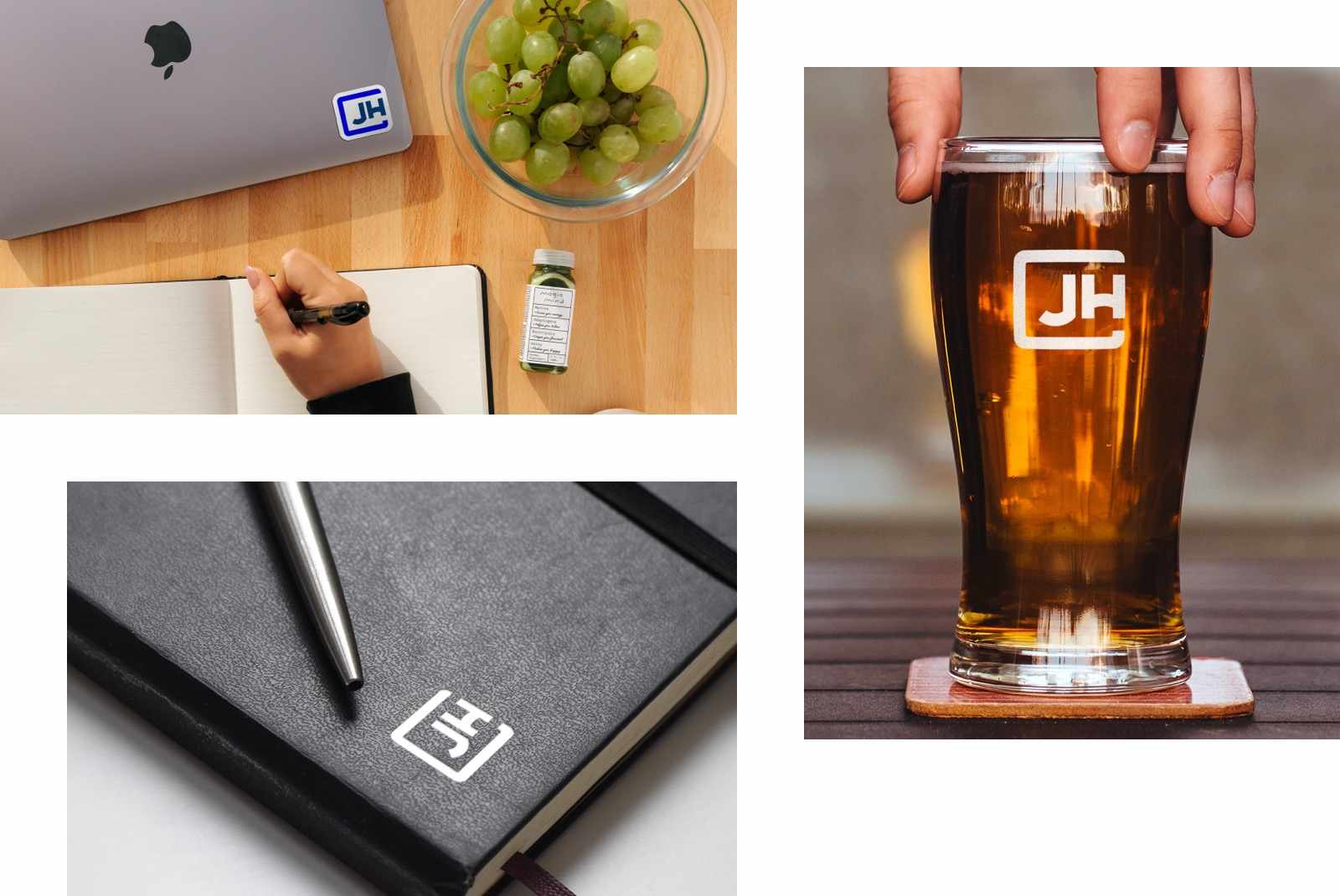 "I am extremely excited about the new logo. Our clients refer to us as simply 'JH' so we decided we had the flexibility to simplify the brand identity. Easy to read. Easy to say. Easy to do business with." states John.
Look for another blog post that goes into more depth on those facets, and the new brand being built around the logo. Until then, here is a short introductory video.