Lawrence Building Corp wanted a mobile friendly website with a fresh design. JH Specialty and LBC worked together to design and develop a few key features that would help their website stand out within their industry.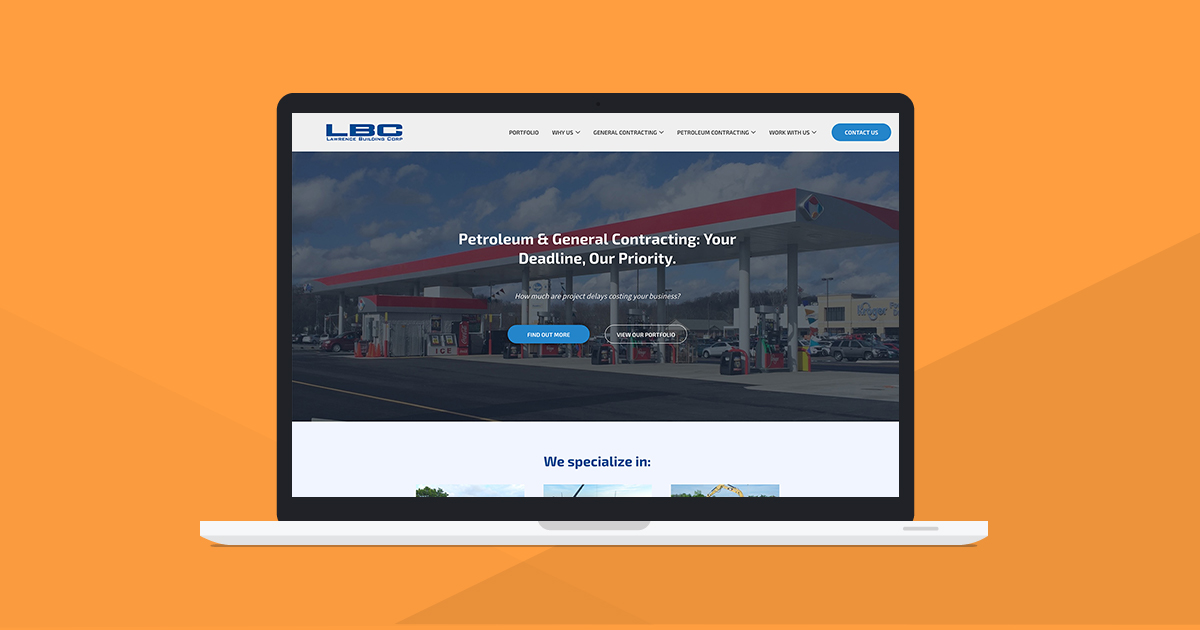 The website includes a gallery used to display images from LBC's previous projects to promote their industry experience. Additionally, clear call-to-actions (CTAs) were implemented through a conversion-centered design to drive new prospects towards converting with one of the contact us forms.
A custom asset was developed based on LBC's core competency of avoiding any costly delays by keeping your project a priority. The interactive calculator, located on their homepage, estimates the cost of a project delay based on your store's estimated daily profit and the length of the project delay. This interactive asset is used to start the discussion with prospects to highlight the importance of avoiding delayed project costs.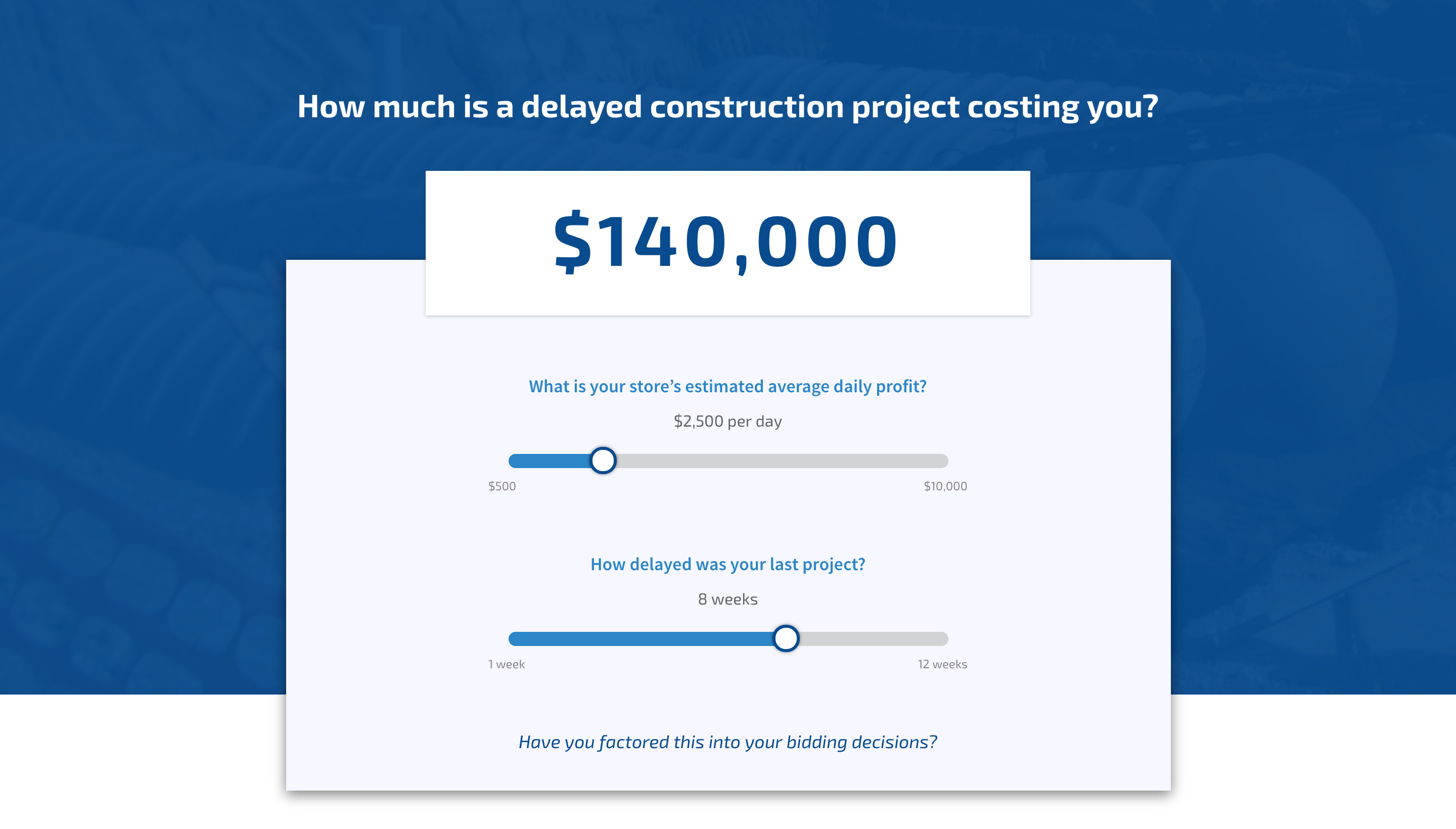 Lawrence Building Corp specializes in General Contracting and Petroleum Contracting. LBC makes your project's deadline a priority to avoid any costly delays while staying on budget and avoiding worksite accidents.
JH Specialty encourages you to explore the new web design completed for Fort Wayne's Lawrence Building Corp either through our Portfolio or visit the website for yourself at www.lawrencebuilding.com.