A new brand, logo, website, promotional and print products, tradeshow booth, apparel, and more. It's the perfect cohesive package, but how did we get here? What is Lawnganics and how was it created? Let's start from the beginning ...
Vision Scapes is a long time provider of landscaping, hardscape installation, lawn maintenance, and mowing services in Fort Wayne. Wrapped inside their lawn maintenance program was fertilizing. The customers that use this service, love it. But the majority of their target market didn't even know this option was offered. And on top of that, new organic-based options were entering the industry and Vision Scapes knew this could differentiate them in the marketplace.
All sounds great, but a few questions popped up.
Does the Vision Scapes name support this new greener venture? No.
Will more people all the sudden turn to Vision Scapes for a safer alternative to synthetic fertilizers? No.
A new brand was needed to usher in this new offering. This is where JH Specialty stepped in to help.
Brainstorming
After understanding the direction and goals, the JH team went to work on first creating a new brand name. Brainstorming sessions, surveying of individuals, and many whiteboard eraser marks later, and Lawnganics was born.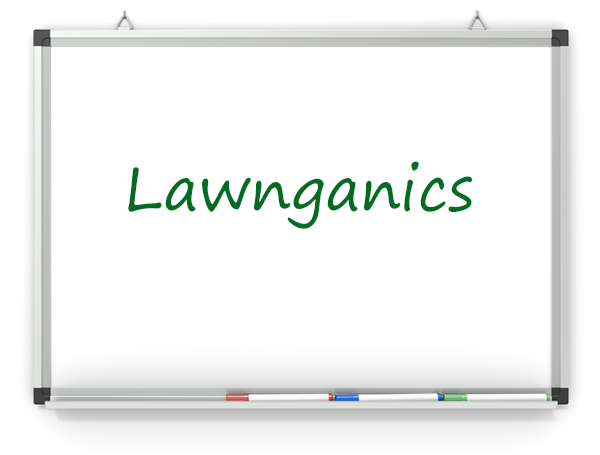 This new name gave a hint to consumers that organic materials were going to be used on your lawn, but to further clarify the message a tagline, "An Organic Approach To Lawn Care", was added. This new brand clearly conveys what the Vision Scapes name was missing.
Logo Design
But creating a new brand name was only the beginning. We needed a logo that matched the new name. A variety of options were presented and tweaked to find the right fit.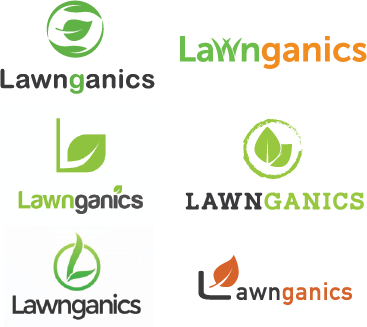 After the logo was selected, a logo and brand style guide were established to ensure consistency when the new brand was introduced.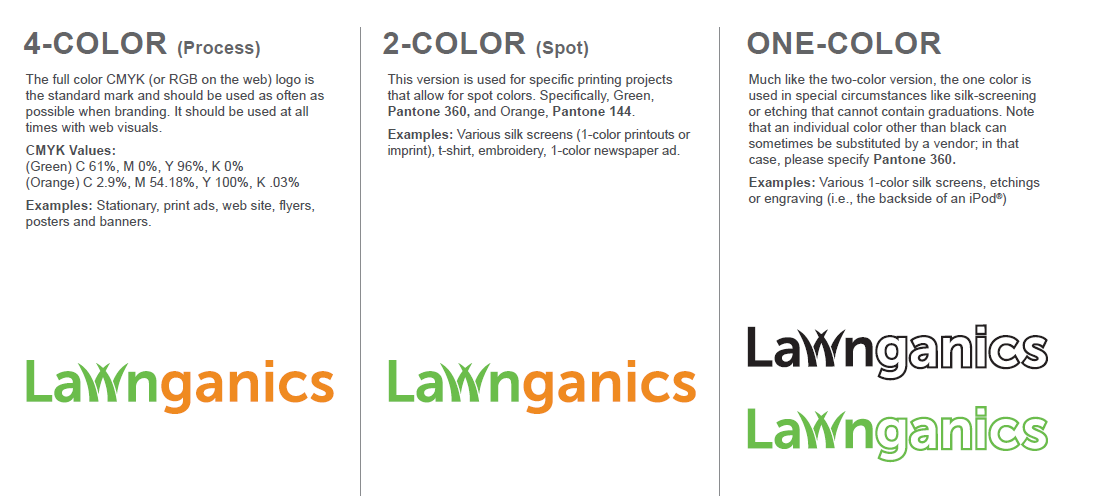 Responsive Website Design & Development
A new responsive website was designed and developed to support the new marketing efforts. The website features educational information about organic fertilizer versus synthetic fertilizer to help consumers make an informed decision as well as details about the three programs Lawnganics offers for lawn care maintenance.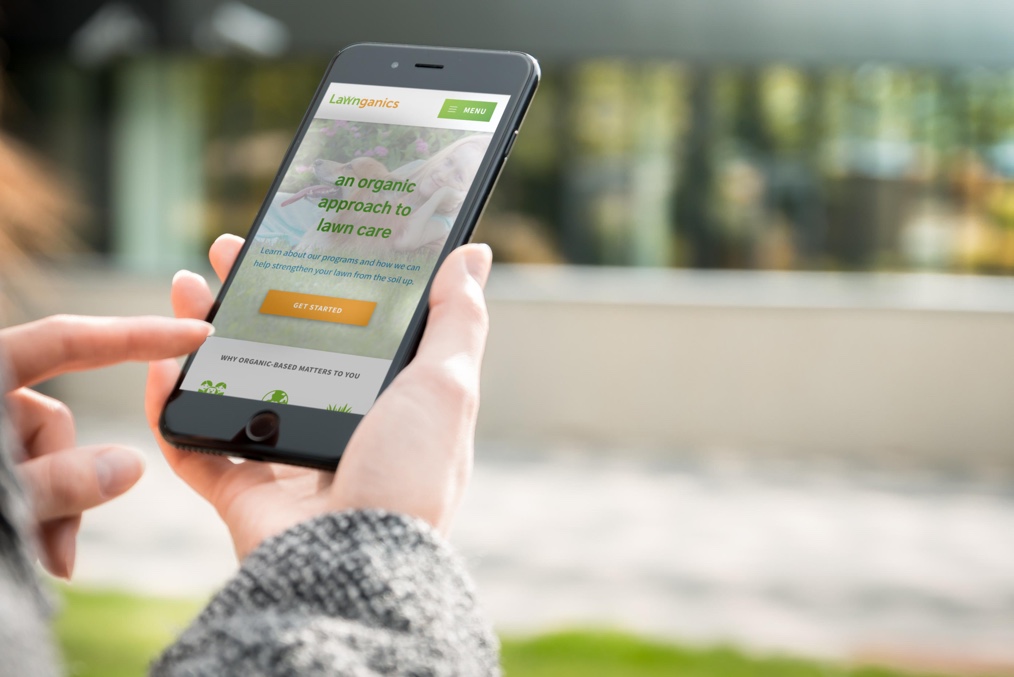 Brand Introduction
The introduction of the new brand began with a letter to current Vision Scapes fertilizer customers explaining the new sister company and exciting new changes they could expect in the Spring. Then the brand was unveiled to the general public at The Home and Garden Show.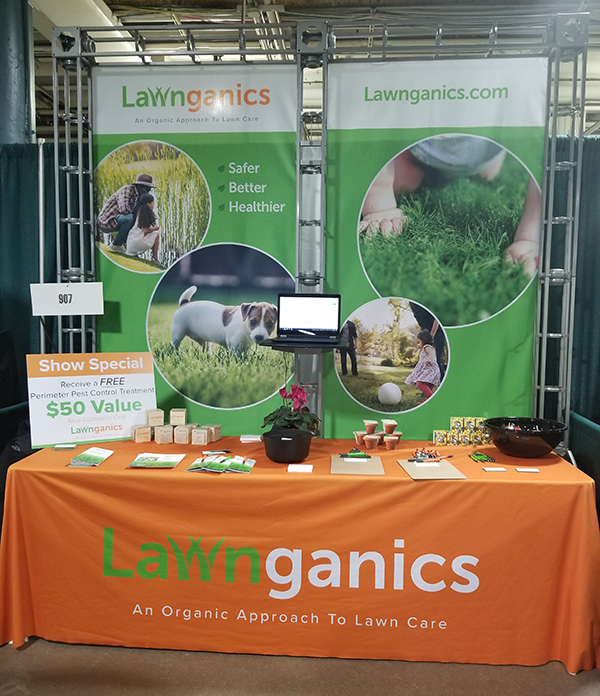 A booth with marketing materials, promotional products, and apparel worn by employees showcased the new brand identity.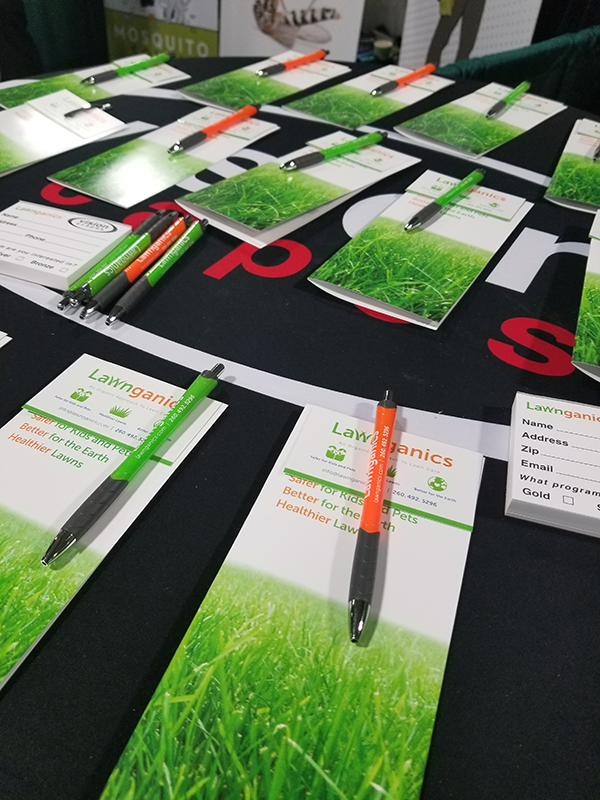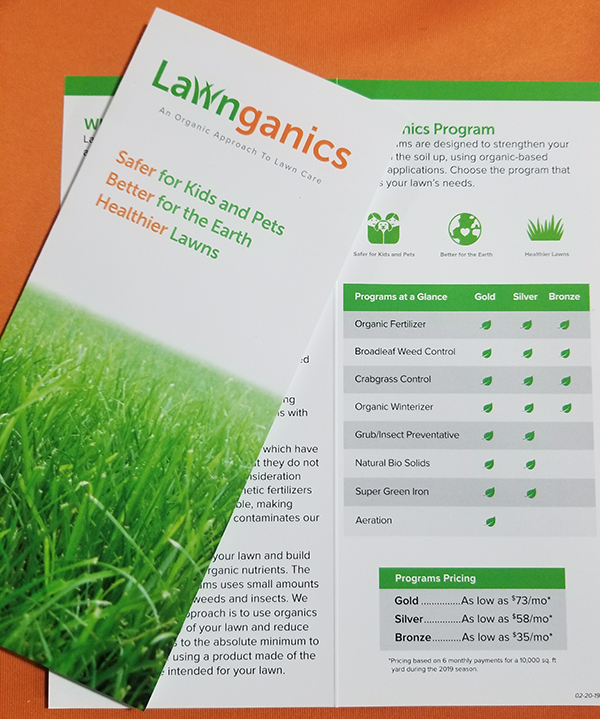 What's next?
Now that the new brand has launched, it's time to spread the word! Digital marketing campaigns including Google Ads and social media will be utilized to target new customers.