Print is dead, you say? Not at Keefer Printing! This five generation company is busier than ever and has new printing technology to show the world. Their only problem ... an outdated website. Lucky for them, JH Specialty was happy to help create a responsive website to show off their capabilities and expertise.
There are two types of people who order printed materials.
The people who know and love print. These people speak the lingo, know the specs, and can clearly identify the paper they want to use.
The people who know paper + ink = what I need. These people have a need for a specific event or purpose, but no idea how to make it happen.
Keefer Printing's ability to help both these types of customers and offer a website that speaks to both sets of people is unique.
The Services section of their new website speaks to the technical expert, providing details that matter most. Sheet size, ink matching, paper thickness, coatings available ... it's all covered!
The Products section of the site talks about different project types a customer may require. Flyers, brochures, and booklets are described with visuals so they can be easily identified by potential new customers.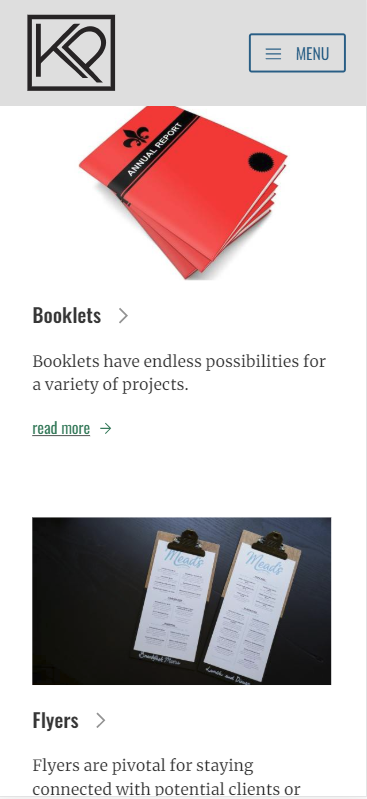 And let's not forget this is a company with a long history (five generations!), so being able to showcase some original photos and a timeline was important to the family. JH Specialty was able to mix the old photos into the fresh website design.
"Working with JH Specialty on our website was a great experience for us. We needed to undertake a complete overhaul of our website, and they were able to help us completely. We love the end product that JH Specialty was able to put together for us; and we love their team!" - Pat Keefer, Vice President
---
Check out the new Keefer Printing website, or view other completed projects in Our Work.