I recently had the privilege of attending the annual HubSpot Inbound conference in Boston, MA. With 10,000+ attendees, it is one of the largest in-person events geared towards digital marketers in the USA.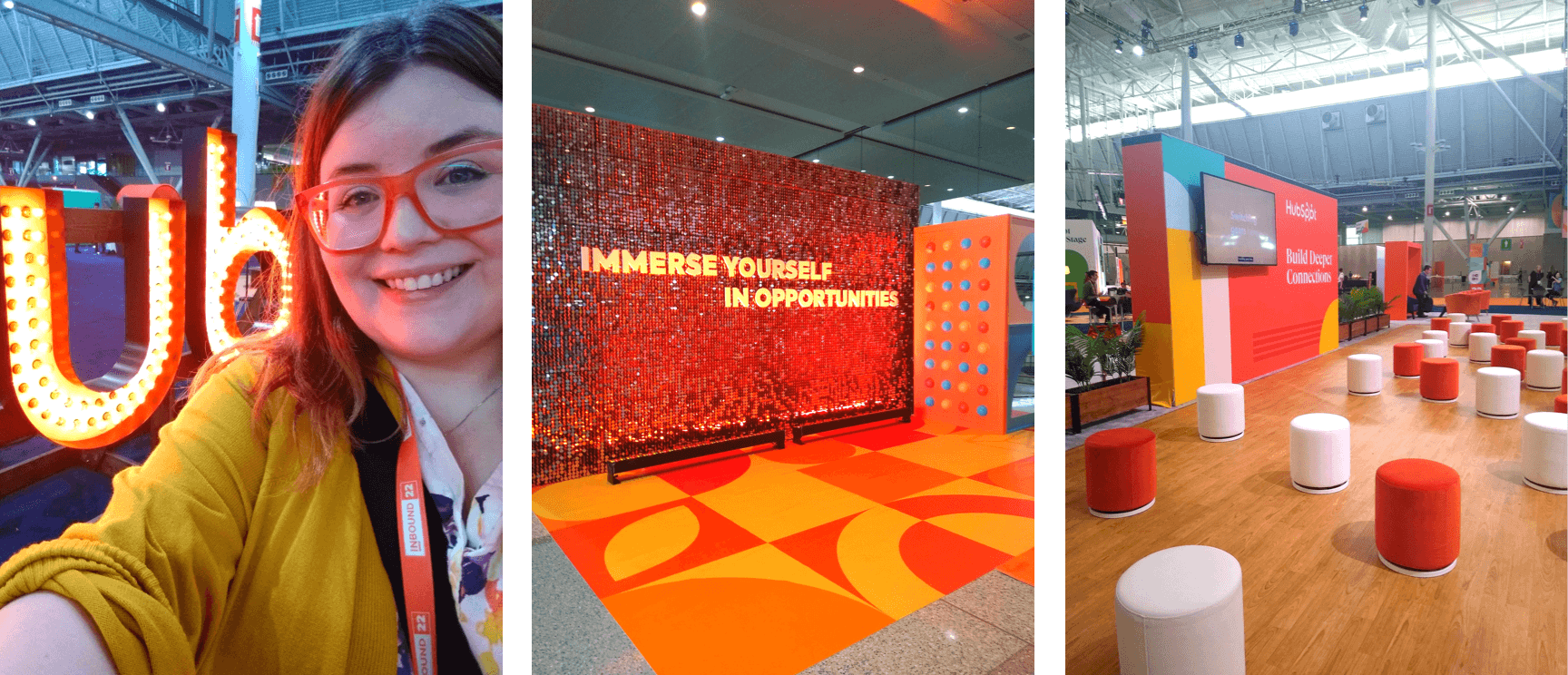 Let me tell you, this is a conference that lives up to the hype! The overall presentation was impressive, with colorful screens, stages, and meeting spaces spread across the whole of the building but the quality of the speaker list was the true highlight of the conference. With thought leaders from Google, Meta, LinkedIn, HubSpot, and more, it was truly a meeting of the great marketing minds.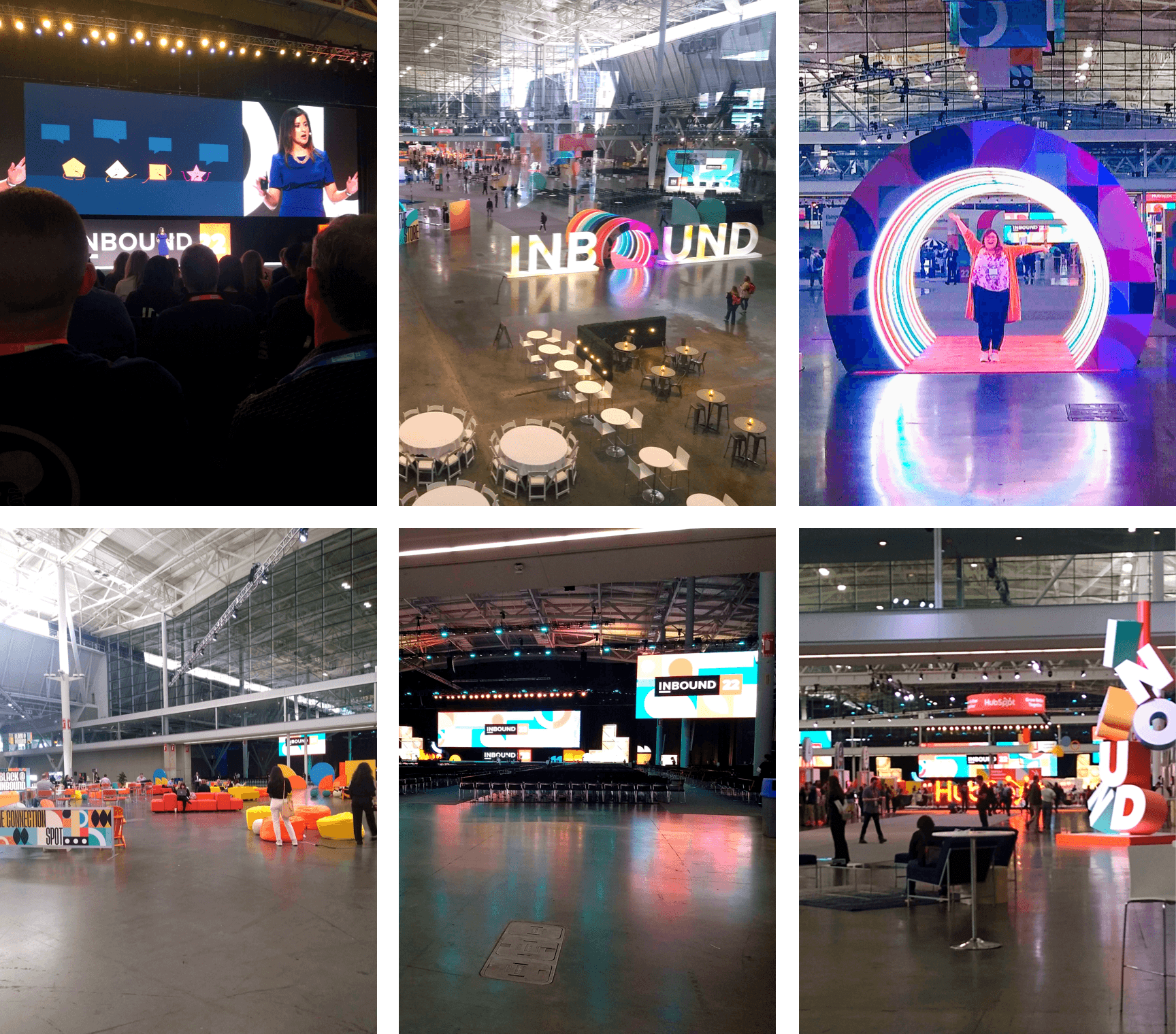 If you couldn't attend this year, don't worry. I've compiled some of the top topics covered during the conference so you can stay in the know!
Create a New Community
Yamini Rangan's keynote address on connection set the tone for this year's conference, which was the first in-person INBOUND event since the COVID-19 pandemic. Here are 3 top areas that HubSpot is focusing on in 2023:
1. Disconnected Systems
The need for fully digital systems created many SaaS opportunities during lockdown, but now businesses are struggling under the weight of too many apps and disconnected data streams.
Too much data, without the time to analyze it, doesn't provide value to your business. Only keep the apps you really need and integrate the rest where you can.
2. Disconnected People
The pandemic drastically reduced opportunities for social interaction or time in the community and we haven't truly recovered yet. Try to find ways you can create organic opportunities for employees and customers to connect.
3. Disconnected Customers
Consumers are feeling overwhelmed by all of the devices, subscriptions, and ads we've been throwing at them. This is making it harder for brands to truly reach their target audience and for consumers to interact with their favorite brands. To give consumers a break, we need to look for new marketing channels that respect data privacy and offer valuable content.

Learn to Let Go
Consumers aren't the only ones dealing with digital fatigue. Rapidly changing marketing trends have teams managing more content, channels, and platforms than ever. To avoid employee burnout, companies should be mindful of internal systems and processes.
The easiest way to combat digital fatigue is to have an open conversation with your team. Identify what your company truly excels at and create strategic plans that focus on your strengths. You can then cut any offerings or services that aren't performing to your expectations.
For instance, is a marketing channel that worked in the past, no longer performing? Don't be afraid to get rid of it! You'll gain back employee time and energy that can be spent on the most valuable services you offer to consumers.
Don't Wait to Innovate
Paid advertising channels are seeing increasing CPC and lower CTR. Email open rates are lower than ever. Third party tracking is going away!
These consumer privacy changes combined with digital fatigue are some of the biggest challenges we've ever faced in digital marketing. So, what are we going to do about it?
Industry experts like Jay Schwedelson, Ethan Brooks, and Dale Bertrand shared the following tips to revitalize your marketing strategy:
Try underutilized channels like CTV, TikTok, or SMS messaging
Identify trends early and be prepared to act on them
Integrate AI into your content creation plan to save time
Remove or improve low performing content or platforms
Optimize your local listings and make sure customers can easily reach you
They Ask, You Answer
The days of putting out keyword dense content just for the sake of it are over. Marketing teams need to focus on identifying search intent and creating high quality content that consumers want to read.
To get started, figure out what questions your customers are asking. Then, filter out the most relevant queries for your business based on search intent. Finally, craft some content around those questions and make sure you answer them well! This content can then be optimized to appear in featured snippets on SERPs.
You can always count on the JH team to stay ahead of market trends and provide the best strategies for your business. See you at Inbound 2023!