You know the saying, "teamwork makes the dream work?" Kind of cliché, I know. But recently our promo team at JH did just that. We helped bring a client's dream to life of having their very own "pop-up shop" at their office for their employees to be able to shop on the spot at their corporate headquarters and purchase new branded merch. The kicker was that we had just a couple weeks to come up with a game plan on how we were going to set up an entire shopping experience that would be enticing, seamless, and attractive for approximately 500 employees to actively want to interrupt their workday and come shop at.
If you didn't already know this, at JH, we love a good challenge. We love new opportunities, and this was something we had never really done before. So how did we know where to start? Well, honestly, we really didn't 100% know where to start but that's where trust, communication, and teamwork came into play. We dove right in and knew we would figure it all out along the way, and we did.
The Process
Our first step was to narrow down and select what merchandise we were going to offer at the pop-up shop. We put together a presentation of apparel options, allowed the client to pick and choose which ones they wanted to see samples of, and collaborated with their team to make final product selections. We showed them various decoration methods to make these items more unique than what they've offered in the past to their employees.
Once final product selections were made, we were then able to start planning the layout as we then knew how many different SKUs we were going to need to display. We sat down with a blank floor plan and sketched out a draft of what we wanted the look, feel, and flow to be. After securing the layout, we planned out what signage and additional collateral we would need to have to ensure a seamless shopping experience for customers.
Lastly, we discussed how we were going to create the online merch store and how to make the checkout/purchasing process on the store as efficient as possible. Overall, it was important throughout this entire planning process to stay customer-centric and forward thinking to ensure we made the shopping experience as easy as possible. Once we discussed everything internally, we split up tasks and responsibilities between multiple people and went to work. Splitting up the tasks at hand really helped ensure nothing was missed and someone wasn't stuck doing everything. It truly was a team effort.
The day before the event we were able to go to the venue and set up everything, which helped a lot. Our team rallied together and helped ensure the set up and layout looked the way we imagined it. We had to pivot a couple times and change our original plan (fun fact – we had never seen the space before set up day) but it ultimately worked out better than we even imagined. In just 4 hours, we had a full-on pop up shop set up and ready to go.
Pop-up shop day came and went, and it was such a great experience. It was so rewarding to see people come in, shop, enjoy their time, and actively choose to purchase branded merch. The event was a huge success. Everything came together so well and truly looked better than what we even imagined. We ended with great sales and great feedback from the client which was the ultimate goal at the end of the day. With opportunities comes challenges and with challenges comes growth and we have grown closer to this client from successfully completing this project. What's even better though, is that I truly feel we've grown closer internally as a team from taking a new challenge like this and knocking it out of the park.
Don't worry.. I'm not going to leave you hanging on what the final pop-up shop looked like. That's the best part!
Before: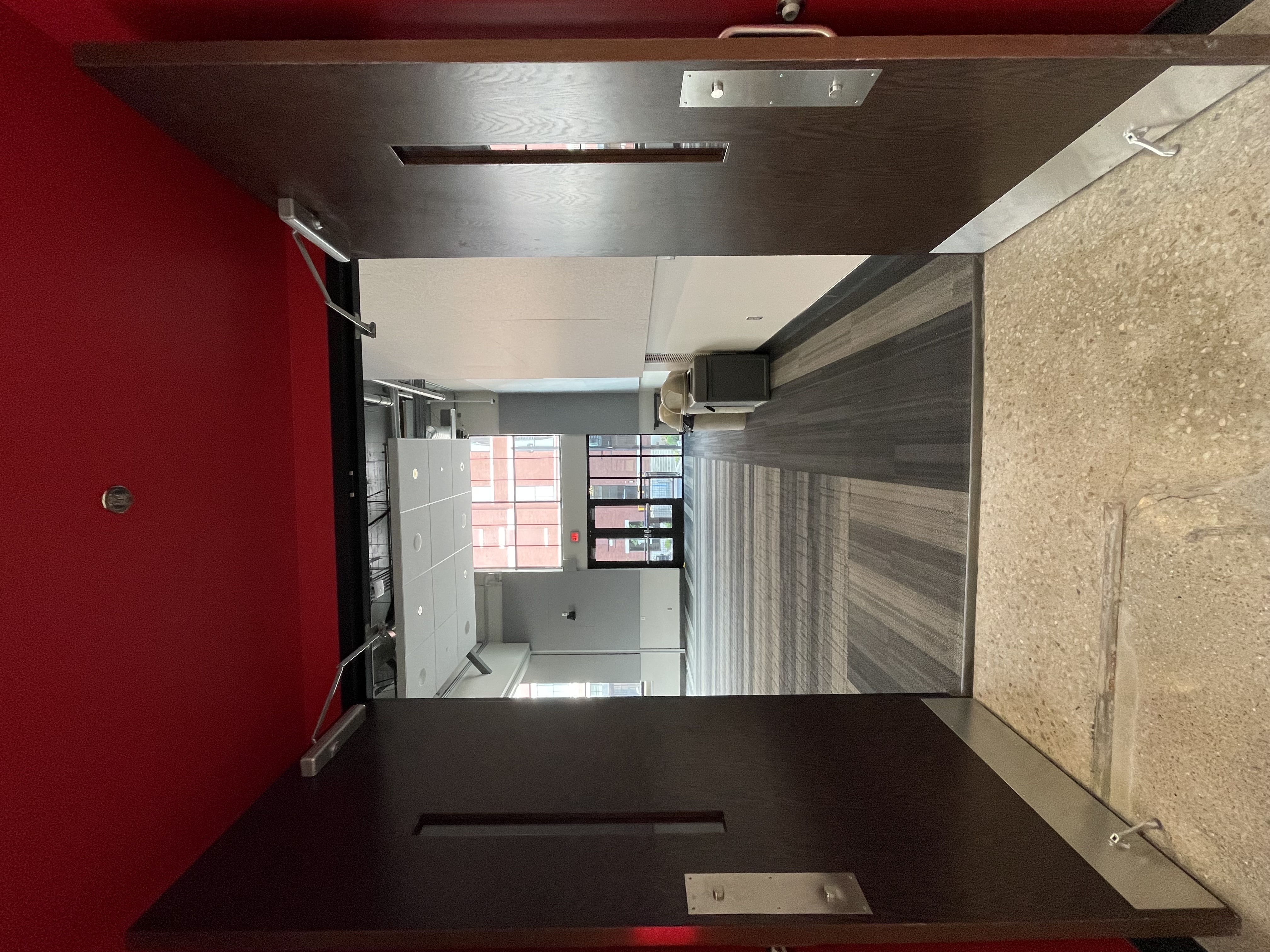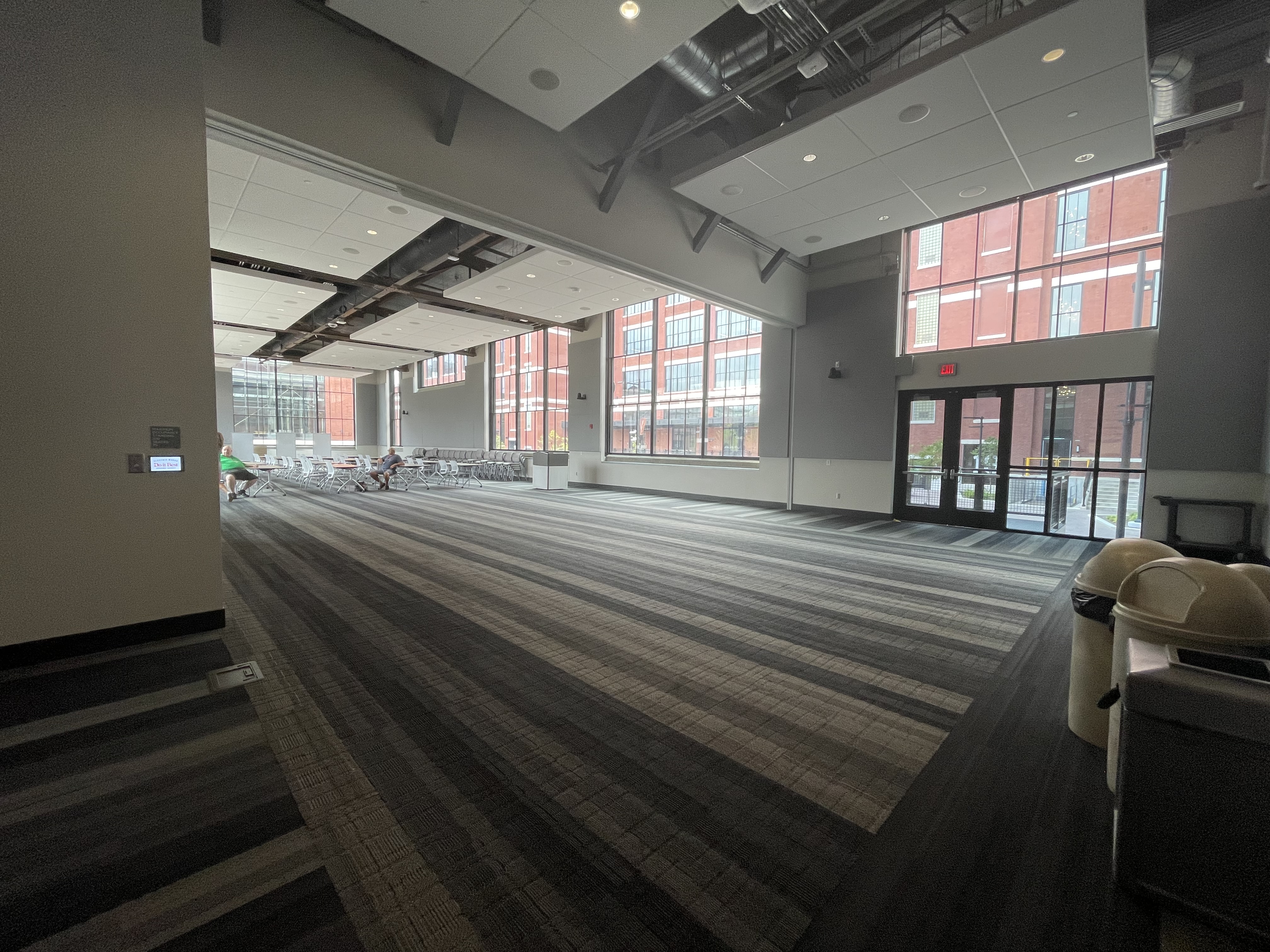 After: