Hercules Machinery Corp. (HMC) is at the forefront of technology and innovation in their field, but their website didn't reflect those strengths. HMC needed an updated website to showcase their pile driving equipment and one that allowed customers to easily see their competitive advantages in the market. JH Specialty was happy to help with a fresh design and responsive website development.
A fully responsive website allows prospective customers to research the equipment needed for an upcoming job from their office or directly from the jobsite. The homepage welcomes visitors by showing off a video of their equipment in action on a job. What sets HMC equipment apart from the competition is that you can eliminate time, extra machinery, additional operators, and increase productivity all by switching to the correct piece of equipment for the job. Featuring this information was a primary goal of the new website.

If you know the type of equipment you need, but not the specific piece that HMC offers … simply browse the product section that meets your needs to compare specs and see the products in action. The easy to navigate products section allows visitors to quickly find a solution to meet their needs, while not skimping on the details of these unique products.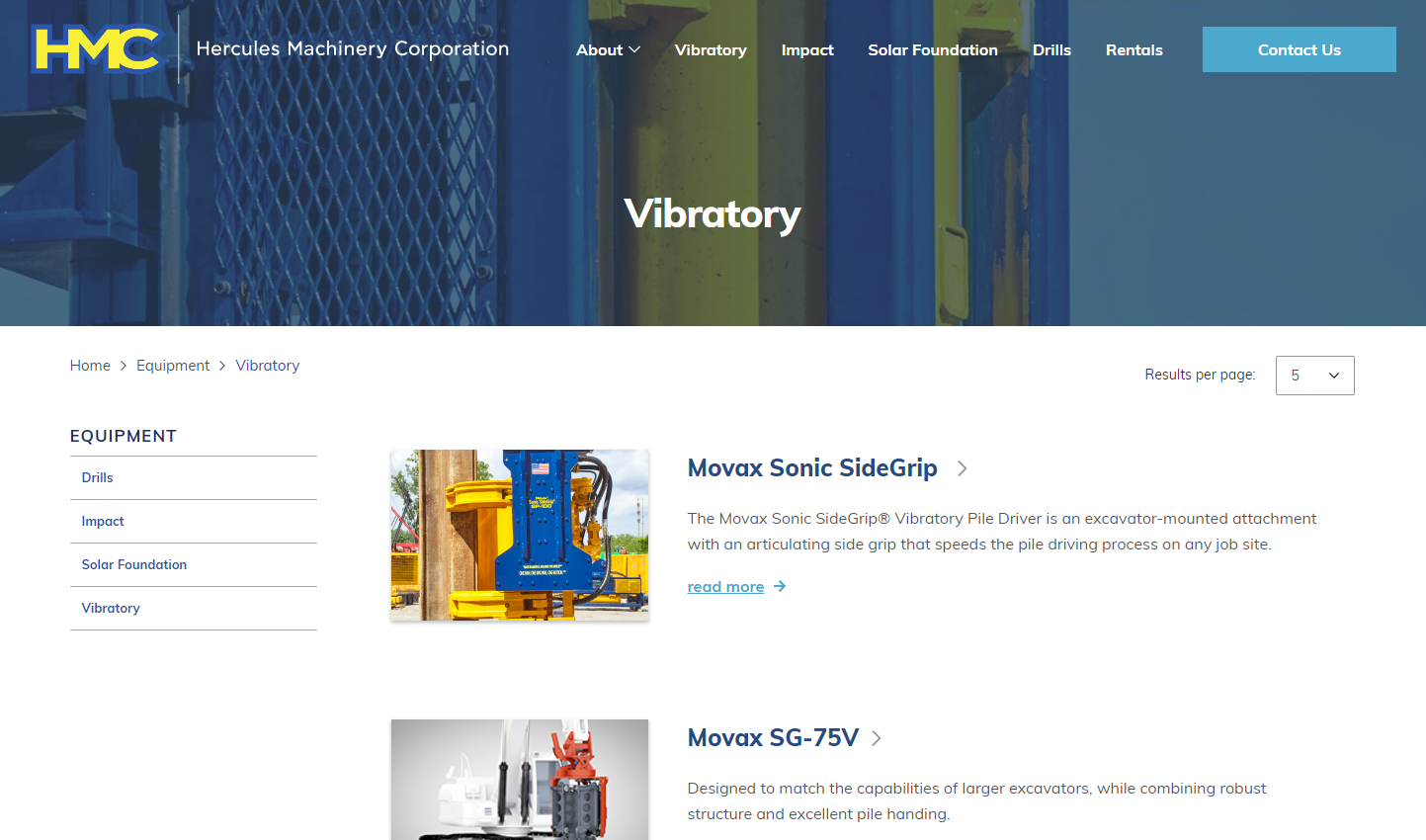 Hercules Machinery now has the ability to showcase their ever-growing product lineup on their new website. Click here to view the website for yourself. Or check out Our Work to see other website projects.