Google held their annual Google Marketing Live Conference in May where they showcased their latest ads product innovations and highlighted features aimed at enhancing the ads experience for both advertisers and the end user.
Today, we'll go over some of the key updates covered during the conference and what they mean.
This New Thing Called AI
Google didn't stray away from the AI trend as most of their innovations incorporate AI in some form or fashion.
Whether we like it or not AI is here to stay, and it'll only get more sophisticated and complex as time progresses. Those in the Digital Marketing industry are forced to either embrace AI and its technical advancements or be left behind as the industry continues its rapid growth trajectory.
Search Generative Experience
One of the biggest examples of Google merging its current offerings with AI is their Search Generative Experience. Previously announced at their I/O Developer Conference back in March, users are now able to opt into this new web browser experience that uses generative AI to provide more meaningful results and additional resources for users exploring information online.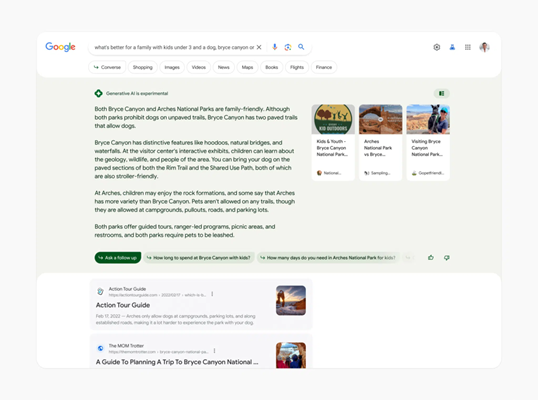 You may have noticed a new icon in the top right of the search bar allowing you to opt in and be part of the testing group.

Through these efforts of experimenting with AI, Google is on the path to creating more breakthroughs with their already popular product offerings, further cementing themselves as the preferred online web browser.
AI-Generated Ad Assets
Google is making strides in baking AI-powered tools directly into Google Ads, giving digital marketers new ways to generate impactful content.
For instance, an AI-powered "Conversational Experience" will allow advertisers to generate headlines, descriptions, and images based on a conversation had with a generative AI chatbot.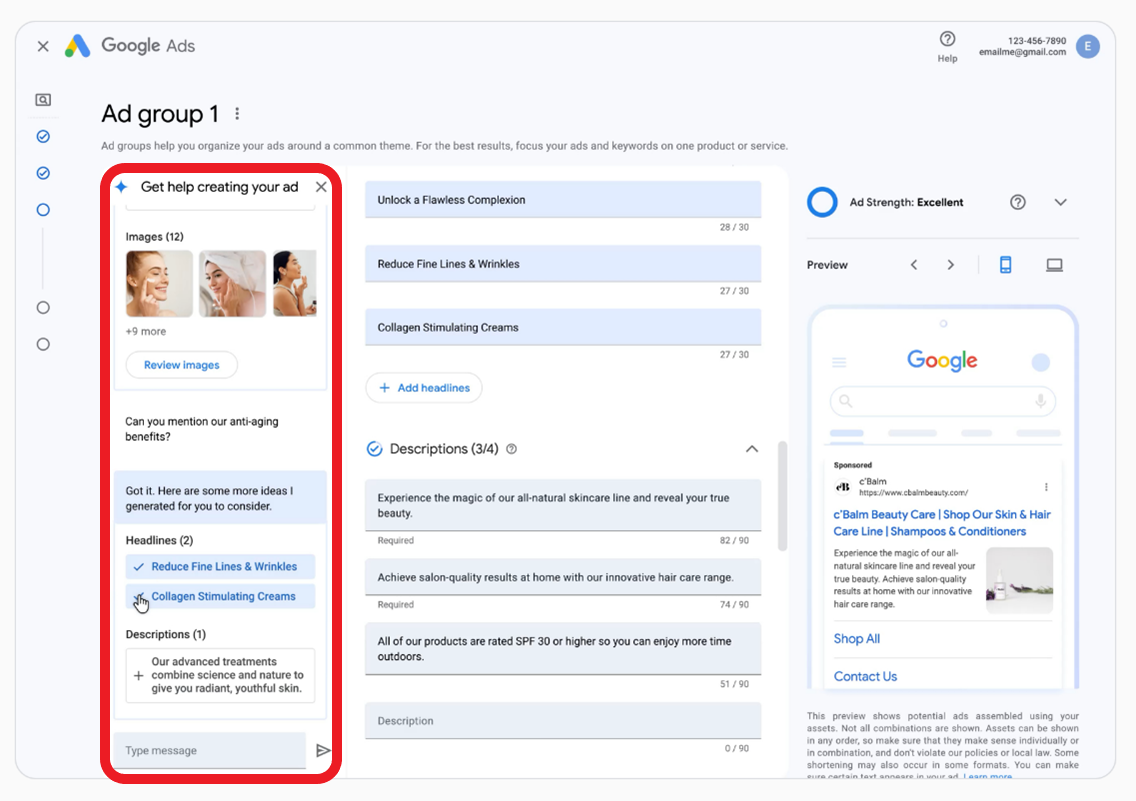 Additionally, we'll be able to generate ad copy dynamically based on a user's search query, allowing us to further customize our ads based on the user's unique search. On the surface, this appears that it will function as a more versatile version of the Dynamic Keyword Insertion feature.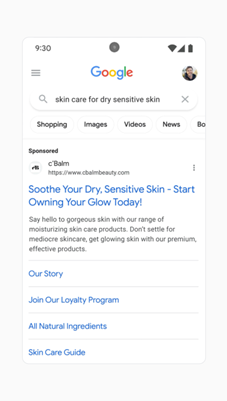 While these new features will be an innovative way for advertisers to generate new ad copy, we'll have to wait and see if these tools provide quality ad copy.
I'll be interested to see the level of transparency we are given into what ad copy is appearing to users and the types of controls (if any) we'll have to guide the AI-generated Ad Copy to be more relevant to the advertiser's brand and voice.
Google Product Studio
Turning to image editing, a new tool called Google Product Studio will allow merchants to edit and create unique images of their products using AI. Merchants will be able to increase image resolution, remove product imagery backgrounds, and generate custom product scenes with a descriptive prompt. Through this tool, small businesses that lack a dedicated Design team can create custom imagery more easily and make their products stand out.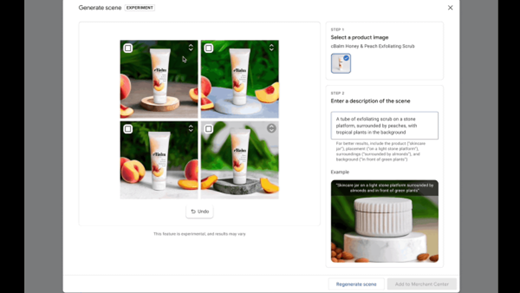 Merchant Center Next
The days of manually setting up a Product Feed for Google Shopping will come to an end with the release of Merchant Center Next. With this simplified version of Merchant Center, products can be automatically created directly from your website instead of manually entering products with all the accompanying details.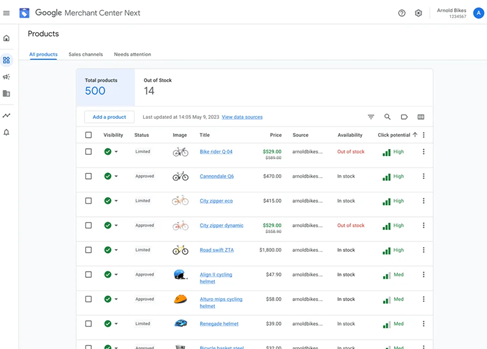 This lowers the barrier of entry for vendors looking to showcase their products on Google Shopping, reducing the amount of technical knowledge needed to generate and automate the product feeds.
Better Performance Max Reporting
Turning their attention to Performance Max campaigns, Google announced a reporting feature that allows advertisers to see searches that triggered our ads grouped into categories for additional transparency.
For a lot of marketers (including myself), the biggest area of improvement for the Performance Max campaign was the lack of reporting capabilities. Google does seem to be listening to user feedback and giving us more details about what's happening behind the scenes of our Performance Max campaigns.
New Google Ads Campaigns
Pivoting from their advancements in AI, Google unveiled two new campaign types during the event.
Video View Campaigns – As the name suggest this campaign is meant to maximize the number of views on videos.
Demand Gen Campaigns – Designed to leverage AI to drive action with consumers across YouTube Shorts, YouTube In-Stream, YouTube In-Feed, Discover, and Gmail Placements. Within these campaigns, we'll be able to create Lookalike segments from our first-party data and YouTube Users.
Both campaign types seem to emphasize the use of video for the top and lower portion of the marketing funnel, further emphasizing the value of video content as a marketing tool.
If you're looking to get the full scope of everything that was covered at Google Marketing Live, Search Engine Land has a helpful article with additional links diving into each topic.
It's exciting to see Google grow and expand its offerings and give marketers more tools to deliver quality content on its robust advertising platform. Personally, I'm saving all verdicts on the efficacy of these tools till we get our hands on them and test them out.
Will these tools be the latest and greatest way for advertisers to generate new content? We sure hope so!