A few members of our team recently attended the largest promotional products show of the year in Las Vegas. Aside from the appeal of a trip to Vegas our team was out scouting the latest and greatest in promotional products. If there is one thing the account management team at JH agrees on, it is they love golf!
In recent years there haven't been many major innovations in the world of golf accessories. Of course golf balls, tees, towels, divot repair tools and umbrellas have always been popular - but nothing has made us say WOW! Until now ...
Introducing the GLOVELAST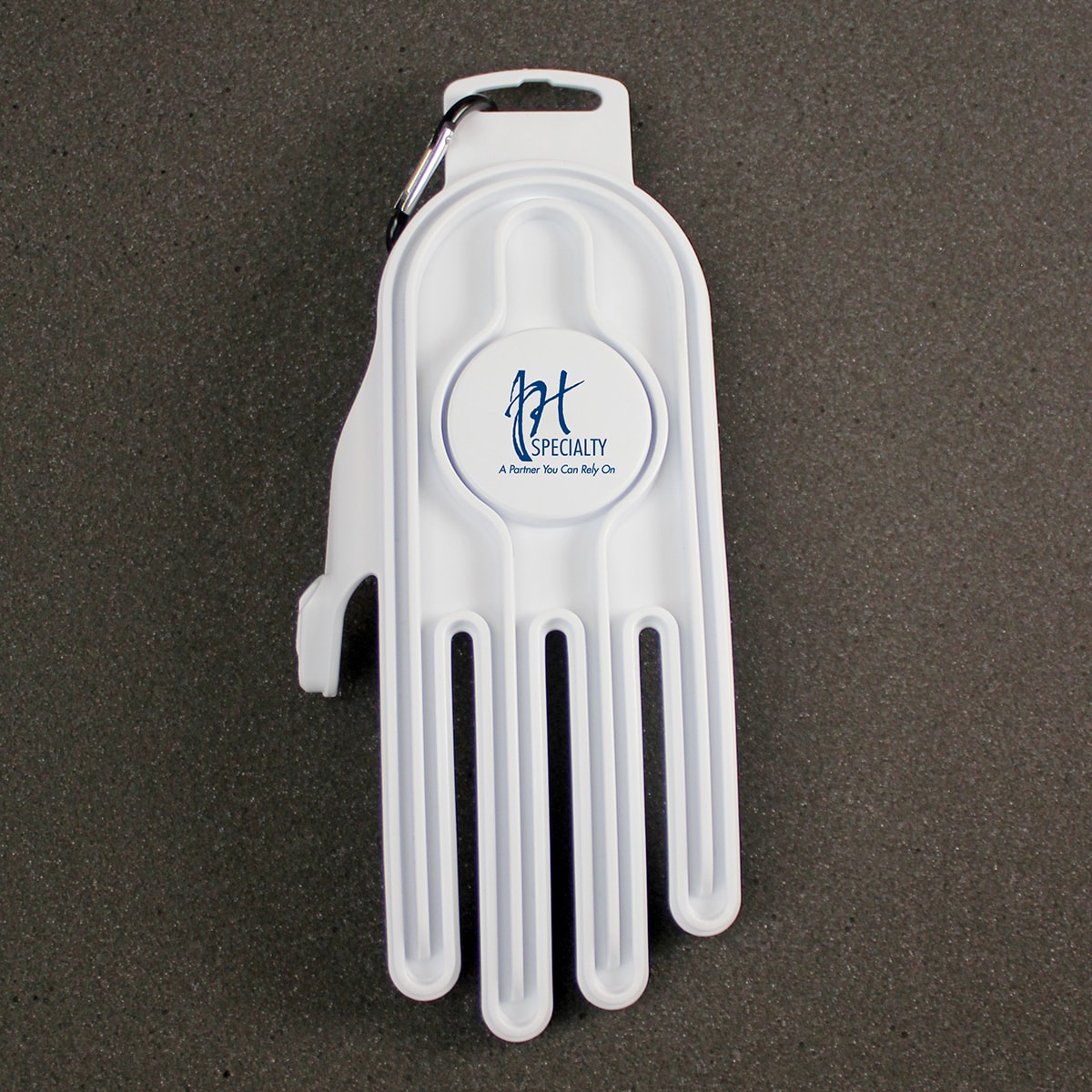 This uniquely shaped piece of plastic replicates the contour of the human hand to help preserve the shape of your glove while it dries. It can be imprinted with your logo and is available in white or black, or for high volume orders can be custom colored to match your brand. The carabiner hook attachment allows this device to hang on your golf bag so you always have it ready to go.
This unique golf accessory is perfect to hand out at any golf or sports outing. Let your customers proudly display your logo on the course!