Gladieux (Glad-ee-oh) was founded right here in Fort Wayne nearly 80 years ago. Today, they operate the largest transmix facility in North America, has a refined product storage footprint of nearly 2 million barrels, and supplies fuel on a nationwide basis.
Late last year, JH partnered with Gladieux to launch a new website before a company event in December. We worked together with Gladieux and Punch Films to provide a site-load-time friendly video experience on the home page.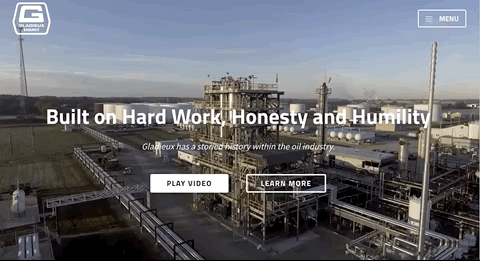 Mobile-first indexing in mind, the video becomes a static image when viewed on mobile devices.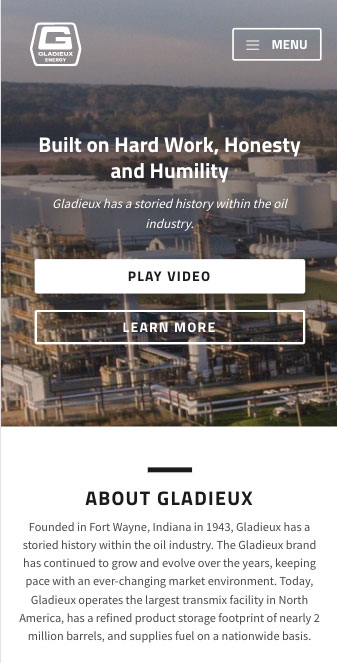 In addition to a show-stopping video to welcome visitors, a primary goal of the website is to show the growth and tell the story of where they've been and where they are headed.
A fresh and modern look for Gladieux Energy is sure to keep them on the path to success for another 80 years.
---
See Gladieux Engery's new website in action or see other recently completed projects in Our Work.