Google My Business released a new short name field inside the Info section of your business profile.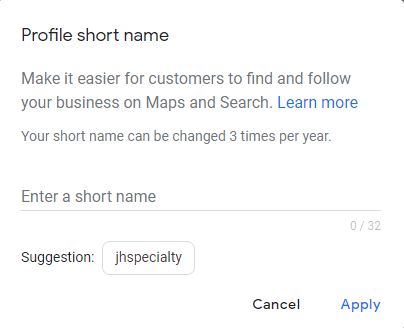 Once entering a short name for your business that meets the max 32 character criteria - they provide you with suggestions if you are unsure what to use - you'll need to wait for it to be verified. This usually happens within one business day (I've even seen it work within minutes).
Once verified, visit the Home tab where you'll see a new section for Get more reviews. This generates a shortened URL using your short name. This URL can easily be shared via email, social networks or your website to request reviews.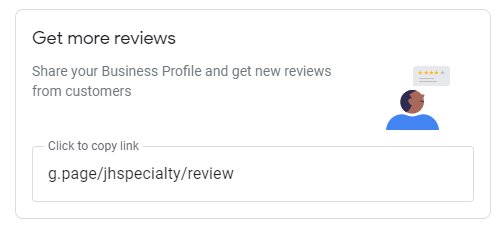 Previously businesses with physical locations could get a link via the API look up. This link was long and not the easiest to share. Businesses without a physical location (service based businesses) could not use the API feature as it relied on an address to generate the link. Luckily, nobody (that we know of) is left behind with the new short name feature!
It is important to note for those managing pages via bulk features, short names have to be claimed individually per listing. You can read more about short names and URLs here.
Of course I can't end a post about asking for reviews without providing you with a link to leave us a review!