Who said that your hot beverage must choose between a fun or a functional mug? After all you cannot spell functional without fun. Take a look at the characteristics of this custom coffee mug that we liked so much we put it in our own break room.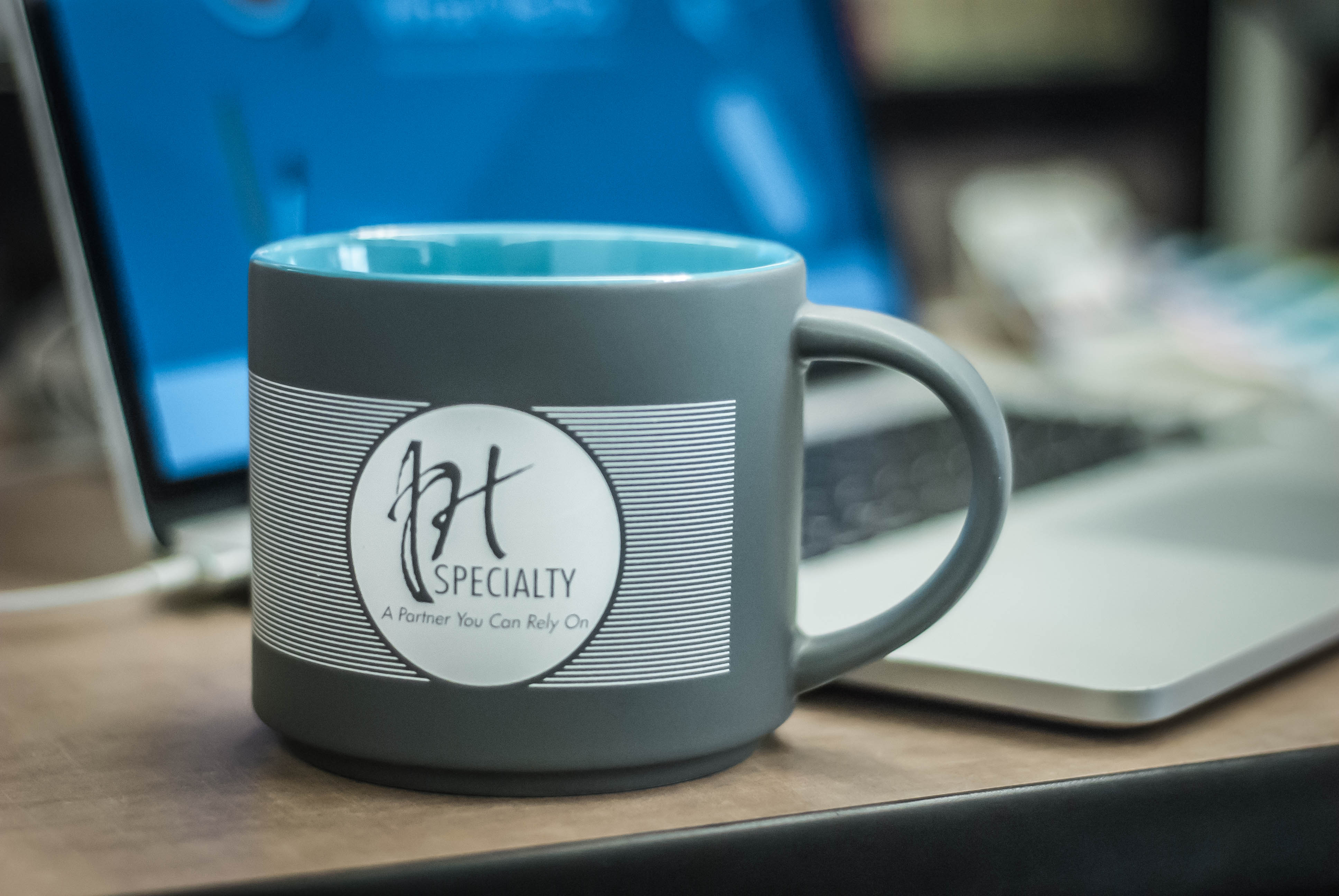 The Monaco mug is here to solve our problems. This 16 oz ceramic mug is complete with a stylish gray or white matte exterior, and a sleek glossy interior. The glossy interior is available in a wide range of colors; so select your corporate color or combination of colors to brighten any beverage or cupboard.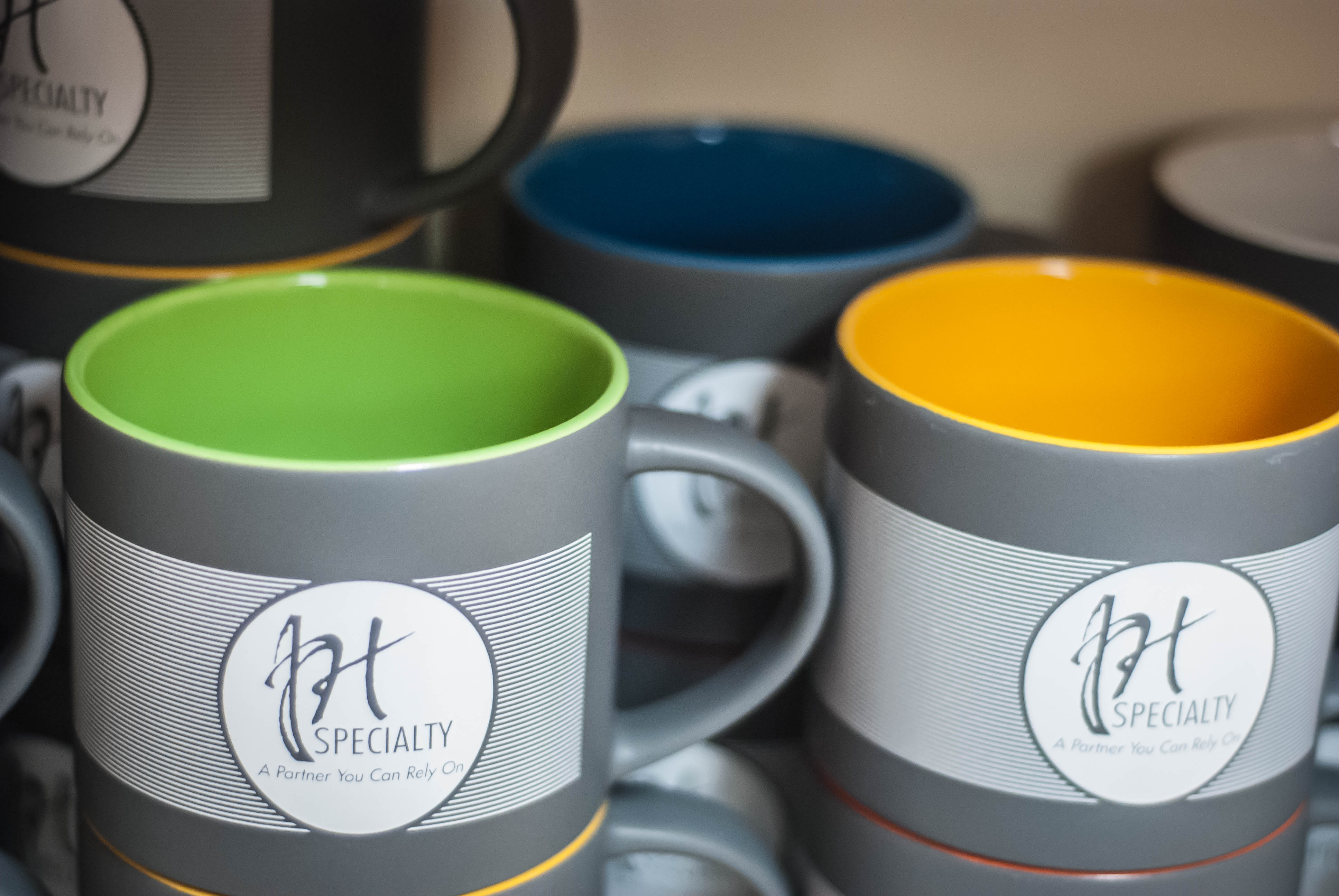 The stackable design of the mugs help to save space and keep cupboards organized, while maintaining a sleek design.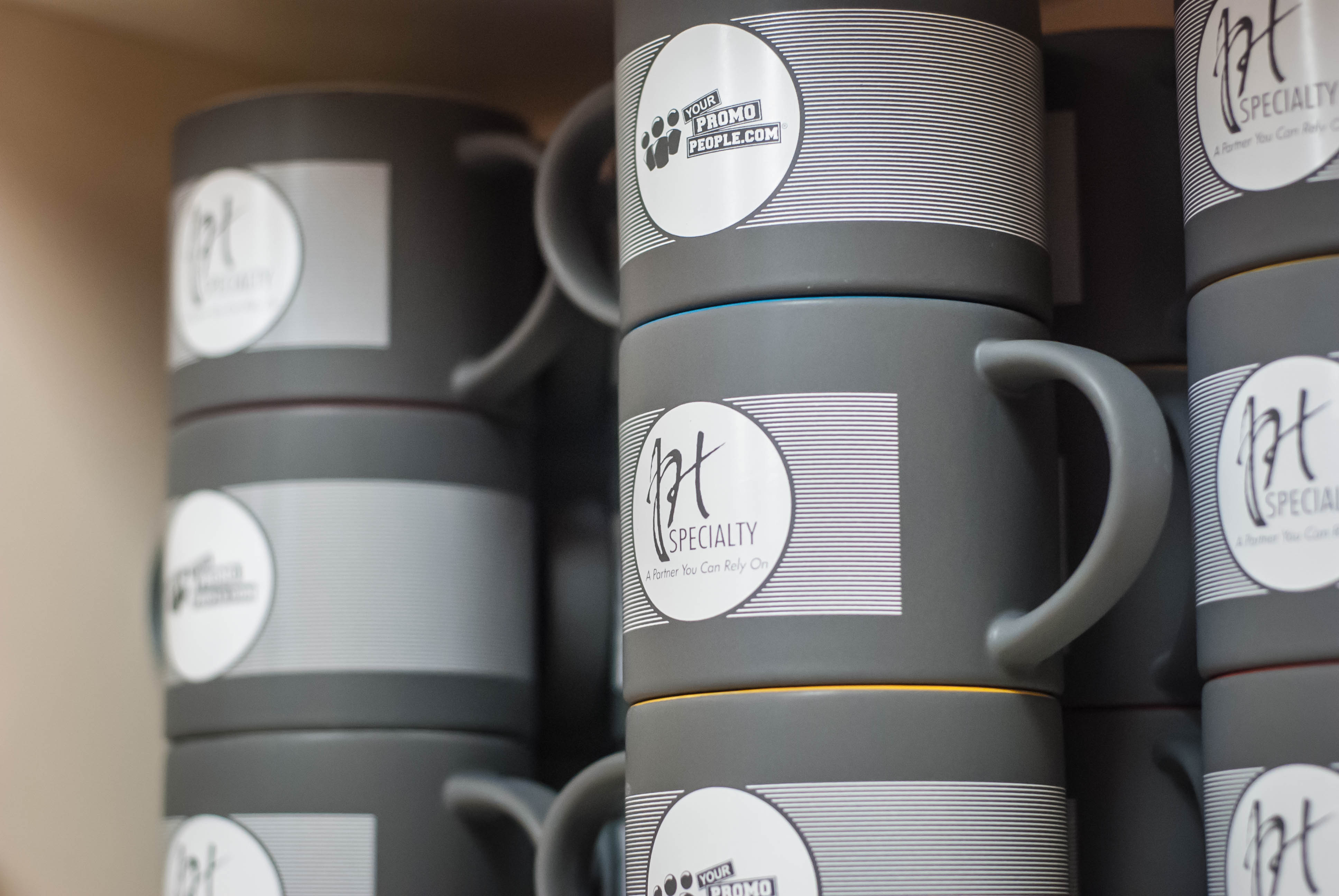 You will notice that we did not go with a typical "1 color logo, 1 location" approach you typically see. Let us incorporate your brand in a manner that screams "retail look."
Contact JH Specialty today to discuss promotional products and specifically custom drinkware. If you like this mug as much as we do, feel free to steal our idea and order online on our YourPromoPeople.com website. The design and concept process is always free.
Sources: Advertising Specialty Institute