Let's face it, the truth is that most business cards end up getting lost or tossed. Business magnets, on the other hand, will hang around forever, literally! Handing out business card magnets to your professional contacts is one way to ensure your company stays on their minds.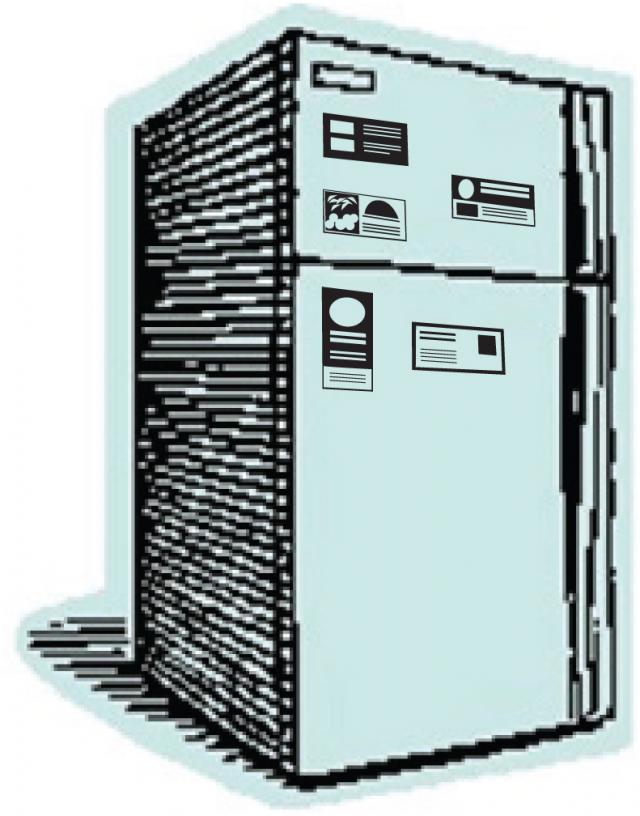 Business cards themselves are an old idea. During the rise of the Industrial Revolution, businessmen saw a need to be able to retain contact information for one another. Entrepreneurs developed the idea of combining the once formal calling cards and trade cards into a newer, yet effective means of staying in touch, the business card. The 1950s saw paper business cards become a familiar practice throughout our country.
The problem with paper business cards is that they become misplaced, ending up with the laundry, in between seats of your car, the bottom of desk drawers, and unfortunately all too often, the waste basket. Paper business cards are also easily torn, crumbled, creased, and look worn quickly. You wouldn't present your customer with an old, worn out idea or product, why present them with a worn business card?
In the early 1970s a new fad emerged, the refrigerator magnet. Not long afterward, someone had the brilliant idea of combining the business card and the refrigerator magnet in which the business card magnet was born.
The simple fact is that business card magnets are more effective than regular business cards because they are useful to the customer. Business magnets offer value and sturdiness, making it more difficult for a contact to simply "misplace" it. Not to mention, people love using magnets to keep important papers visible and close at hand like permission slips, artwork, and other various documents, at home and at the office.
When the time comes that your customer is in need of your service or product, who are they most likely to call? The company they have to look up in the phone book, or the one whose contact information is right in front of them on your business card magnet?
Give your company the advantage, order business card and promotional magnets today.