91% of Americans want to receive promotional emails. Sounds crazy, I know. Users want to be informed, get a good deal and be "in the know" of the latest and greatest. With the 269 billion emails that are being sent per day, how do you stand out? Good news, I've got 5 tips to achieve email sending success.
Tip 1: Pick the best send time
When is the best time to send an email?
In the US, email opens peak at 10am and then decrease as the day continues. 21% of all opens happen between 9am and noon. Unlike other countries, open rates remain high late into the evening and early morning hours. I guess nobody wants to miss a good sale or perfectly curated email blast.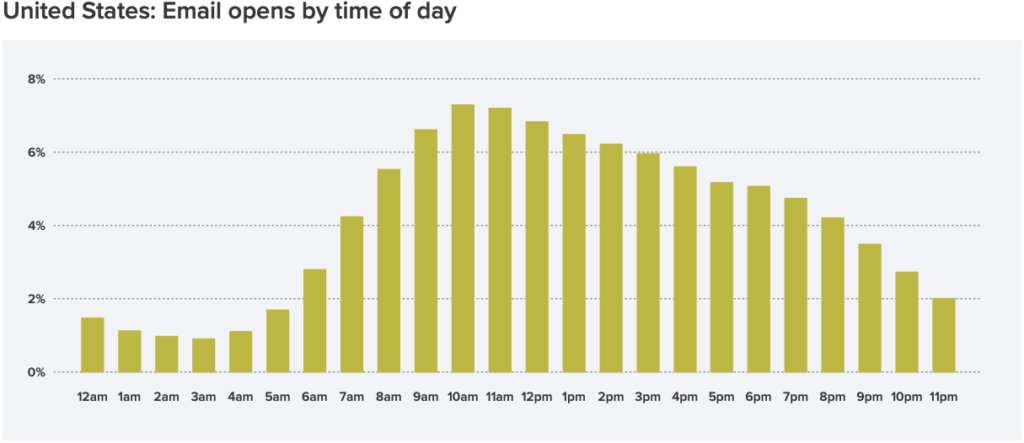 Keep in mind, your audience may be in different time zones, so segmenting your audience by time zone can be effective.
Tip 2: Delight your audience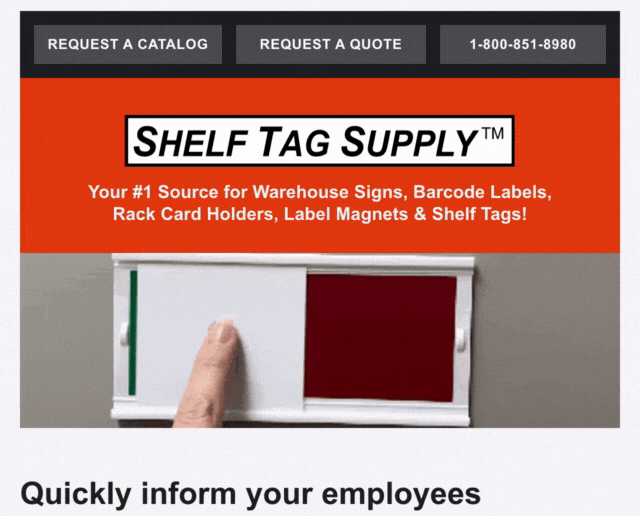 Trying new creative ideas in your email blasts will keep users engaged. Subtle elements like animated images can catch the attention of your reader and draw them further into the email.
Tip 3: Representation matters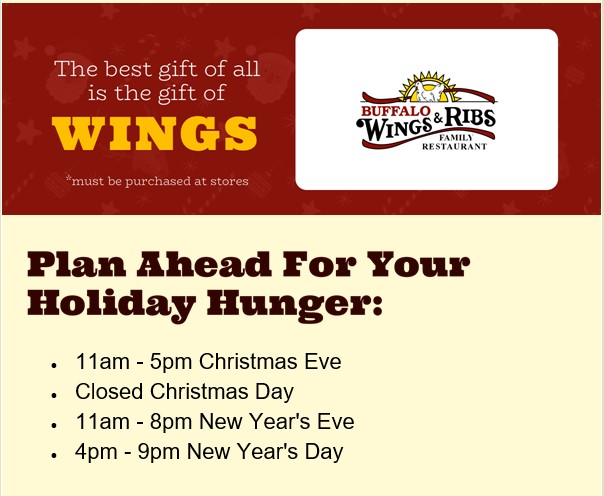 Your imagery and wording choices should reflect your brand and the audience you are targeting. If your customers or prospects don't see themselves as users of your product they are more likely to disengage. The same goes for the words you chose and the tone of your emails. Screaming about sales to your C-level audience probably won't go over very well.
Tip 4: Pick your KPIs and track them
It's almost worse to send an email and have no idea how it performed than to not send an email at all. There is so much data available it can be overwhelming to know what to focus on.

Let's say you care most about brand awareness and website visitors. You may want to focus on open rate and click through rate. These two indicators will allow you to gauge success of an email. And based on those data points you know what to change (or repeat) for the next send.
Low open rate? Look at your subject line.
Low click through rate? Take a look at your CTA and overall imagery.
Tip 5: Always follow the rules of engagement.
Email can be a powerful medium to reach your customers. But you must follow the rules. Supplying a clear path to opt out of emails is key. And once someone says "hey leave me alone." -- you actually need to leave them alone.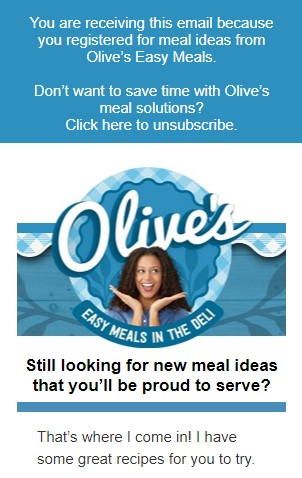 It can be disheartening to see the opt out rate on your email sends, but let's face it ... those people were a waste of an email send. They had no intention to buy, request a quote or engage with your brand. Clear them out of your list and focus on the people who are taking positive actions.
Now you're ready to go out and make the most of your email list! Still need more help? Send us an email, one of our Account Managers would love to chat about how we can help you achieve email success.
---
Sources and further reading:
Litmus: Best time to send emails around the world
Litmus: Email design trends in 2021
Is Email Still a Worthwhile Strategy?