You've probably seen the work of Crosby Excavating all around town, but didn't know it. They've completed the dirt work on some of the largest projects in and around Fort Wayne. Unfortunately for them, their previous templated website didn't show off their professionalism or scope of work, so they turned to JH Specialty.
Crosby's previous website relied on outdated plugins, that always seemed to be breaking; and without fail, a small update to the homepage would cause the whole page to come crashing down. Not an ideal situation, at all.
The team at JH Specialty was asked to design and develop a more professional looking website that would allow Crosby Excavating to put their best foot forward with Google and reach out of town contractors. Additionally, the need to keep the site updated was important, so an easy-to-use admin system allows Crosby team members to quickly and easily add new project photos to the website. Longevity, size and reputation are very important in the construction industry, so these items became the central focus of the new website.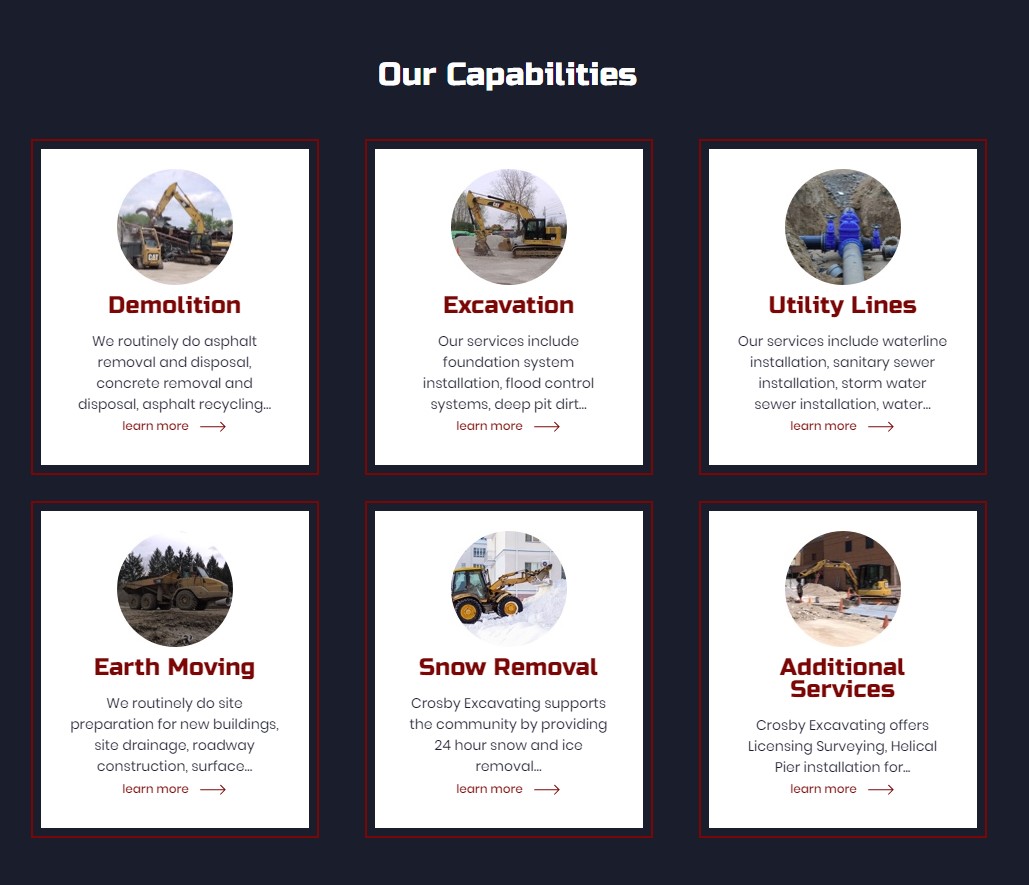 A Project Gallery allows Crosby to showcase their recently completed projects. As we all know, a picture says a thousand words, so seeing a completed project speaks more to their capabilities than any page full of words.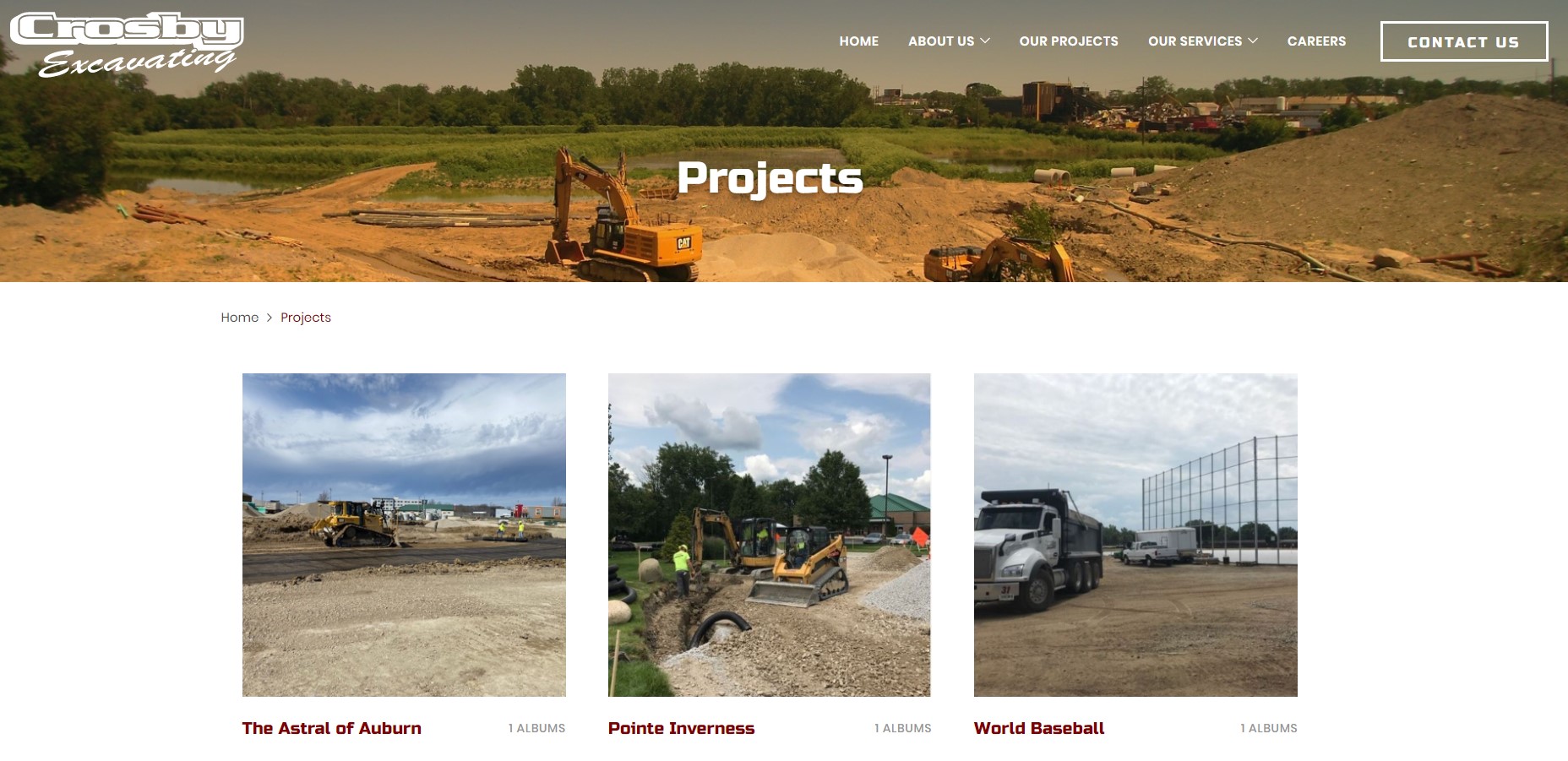 The new responsive website meets goal number of one of being easy to update and goal number two of increasing their perception in the industry.
---

"JH Specialty was amazing to work with! From the initial consultation to the final site design, the attention to detail was beyond impressive. Chris and Nate were so easy to communicate with and really showed us how invested they were in assuring our satisfaction! We are very pleased with our experience!"
-Rachel Skinner
---
Check out the new Crosby Excavating website for yourself or view other recently completed projects in Our Work.