Spring has sprung and summer is right around the corner. Warmer weather means the start of backyard barbecues, fishing trips, little league games and taking a stroke or two off your golf game. These are all perfect events for customers to show off your company's logo on their newly received promotional product. Bottle and can coolies are a great way to create a springtime marketing buzz and can be used everywhere. This promotional product is the perfect cornerstone to almost every outdoor activity.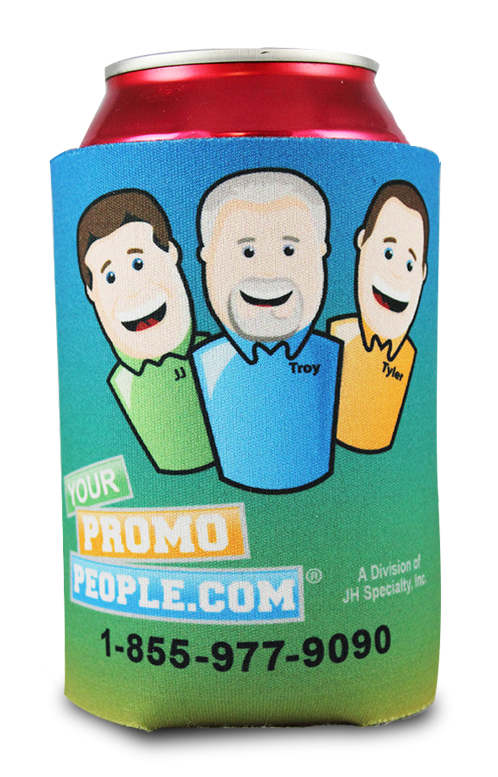 Coolies can be customized to reflect your brand, change the color, the size, the material, and add your brand name and logo or company slogan. They are also easily distributed at all kinds of public events like parties, sporting events, picnics and parades. A can or bottle koozie are economic to giveaway to a large bunch of group and are durable, meaning they will last. Your promotional coolie will be used over and over, providing your business with maximum exposure for a minimum price.
Besides the overall uniqueness of a can coolie as a promotional item, these products are great because they are budget friendly. This is extremely important for businesses looking to test the 'promotional product waters'. Your marketing budget will surely remain intact. By using promotional koozies, consumers are sure to be impressed with your company which in turn will bring new leads, increased profit and of course, growing success.
With the warm weather creeping in, it is easy to think about the hot, sunny summer days. There are many promotional products that can give your business the boost that it needs as the temperatures begin to climb. Most people look forward to the opportunity to get outside and enjoy the sunshine, so why not let them do so with a logo imprinted item from your business such as a can koozie?
Take a look at multiple options online at: http://www.logocoolies.com/