Let me start by asking a question; What does Fred Grote do for a living?
If you're a Fort Wayne native, you probably instinctively pictured someone standing in front of a green screen wanting to get you in a nice or newer car (potentially in a pickle costume).
While these sorts of tactics from car salesmen and attorneys can sometimes be viewed as eccentric, they do it for a single purpose – Brand Awareness. There is an obvious benefit of having people know about your business and what you do, even if that knowledge doesn't come from firsthand experience. Planting a few seeds of key information about your business can increase the chances of landing a future customer.
Let's discuss the effectiveness of brand awareness campaigns and how they can generate buzz for your brand (No Costumes Required).
Build Your Brand
While it's not out of the ordinary to land a sale from a cold lead, it's much easier to get a sale from someone already familiar with your business. A brand awareness campaign allows you to start establishing brand familiarity by allowing you to share your brand and messaging with thousands of people. This allows you to establish 'mental real estate' in the minds of consumers and help them establish a perception of your brand and what products, services and solutions you can offer them.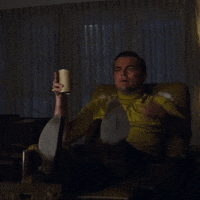 Keeps Your Brand Top of Mind
The goal of a Brand Awareness campaign is in the name, to make people AWARE of your brand and the products/services you provide. Brand awareness campaigns focus on the beginning part of your sales funnel, blasting your content and message to as many people as possible within your targeting guidelines. This helps you build a baseline of knowledge of your brand. While your target audience may not be ready to buy now, they may find themselves there shortly. And when they do, your brand will be ahead of the competition since they are already familiar with your brand.
All Shapes and Sizes
A digital brand awareness campaign can take many forms and leverage different types of assets depending on the message you want to convey. This can range anywhere from a 15-second Story Ad on Instagram, a post that appears in a user's Facebook Feed or a video that plays before during or after a video on YouTube.
A good strategy for an effective Brand Awareness ad is to keep your ad content brief, informative and to the point. Being able to effectively get your point across in the first few seconds of your ad is key to having your message stick. Since people are scrolling, swiping and absorbing new content on their phones constantly, the first few seconds of your ad are essential.
That's not to say longer ad styles don't have a place in an effective Brand Awareness campaign. You can certainly have success with longer-form content that takes longer to get your message across. Just keep in mind that if your content isn't grabbing the viewers' attention or isn't very interesting, they likely won't stick around to see your ad to the end.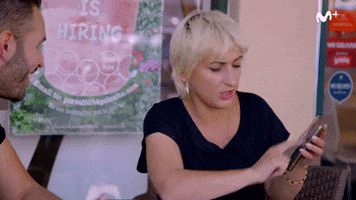 One Piece of the Puzzle
While getting the word out about your brand is a key piece of your marketing strategy, it's important to keep in mind that it is just one PART of a successful marketing strategy. An impression-based campaign is not enough to funnel users through the Consideration, Intent or Purchasing of your sales funnel. Relying solely on a brand awareness campaign to be responsible for your entire sales funnel is a recipe for disappointment.
For example, a brand awareness campaign would be more effective if paired with a campaign that captures users at the researching phase (Ex. a Search Campaign), a dedicated landing page with supporting information meant to fuel their purchasing decision and a Remarketing Campaign that reengages users at various points of the sales funnel. This provides points of interaction at various points of the sales funnel and provides a higher level of value overall.
The Wrap Up
The beauty of a Brand Awareness campaign is its simplicity. You can share your message with the right people easily and get tangible results on its performance. Unlike a traditional TV ad that relies on cheesy gimmicks to establish brand recall, you can create noteworthy content that people continuously see on their platform of choice. A well-constructed brand awareness campaign can ensure your company stays relevant and helps nurture your overall sales strategy.
Need help building your brand online? We'd love to help! Send us a message about your project.