JH Specialty has invested in new technology to improve our network. We test components here, so that we may recommend the best solutions for our clients.
We needed to replace an aging wireless access points (WAP) and a hardware-based controller that could no longer receive updates. Our wired network infrastructure had become fully utilized, with little room for expansion.
With research, we found the Ubiquiti Networks solution. Ubiquiti offered current, upgradeable components at an attractive price point for enterprise. The Ubiquiti WAPs supported the latest 802.11ac wireless standard. An Ubiquiti power over ethernet (POE) switch tied the network together. The switch supplied power to the WAP's with plenty of free ports to power IP phones and other POE devices.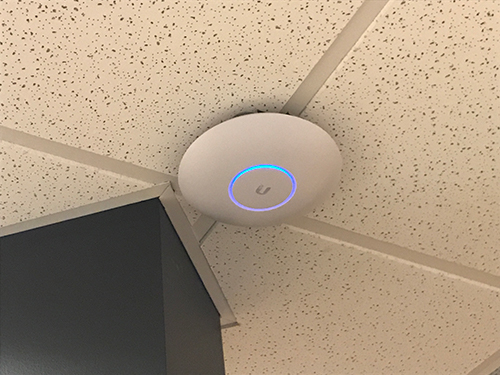 We downloaded the UniFi software-based controller and installed it in a small virtual machine. The controller was available at no cost. Plus, the Ubiquiti Unifi controller, switch and WAP's may be upgraded easily, via firmware download.
With Ubiquiti Networks solution JH Specialty has an improved wireless network with plenty of room for expansion, at a reasonable cost. We will continue to test the new equipment in our environment and look forward to recommending Ubiquiti Networks to our clients.
Contact us today to find out more about how a Ubiquiti Networks solution could improve your network.