JH Specialty was once again the title sponsor in this year's Junior Achievement Golf Marathon. The event was delayed due to weather in late May, but the rescheduled date of August 29 was the perfect summer day. A total of 25 golfers, a record number for this yearly event, attempted to play 100 holes of golf at Coyote Creek Golf Course. This year's theme was Rock n' Roll. A few golfers showed off their hair band locks in honor of the theme.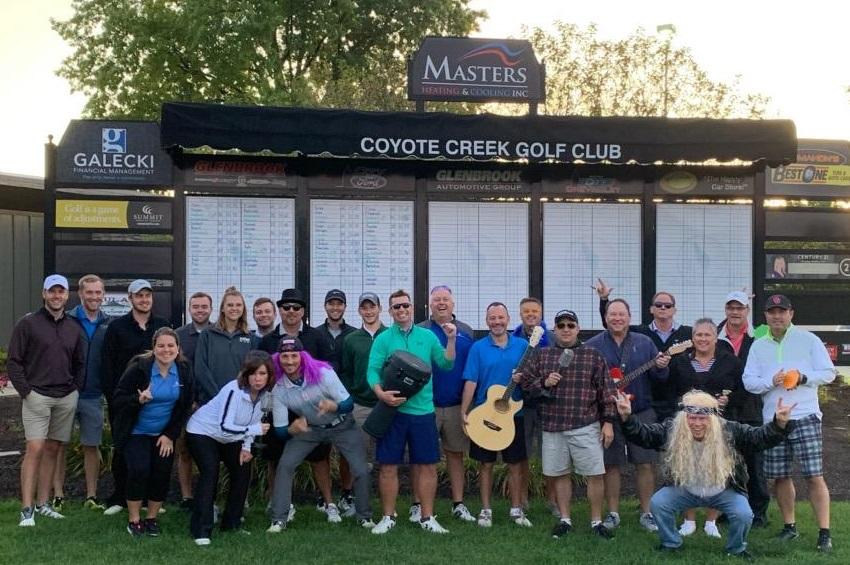 The golfers raised almost $37,000 for Junior Achievement programs in Northern Indiana.
In addition to being the title sponsor for the event, JH Specialty donated polo shirts for all participants.