From Headphones to Speakers, we have all of the latest tech products available for this holiday season.
---
Headphones
These Bluetooth® wireless earbuds charge in their white storage case with a clear flip-top lid. This case can be decorated with your full color logo. The earbuds provide up to two hours of battery life for listening to music or hands-free calls. Their operating range is up to 33 feet.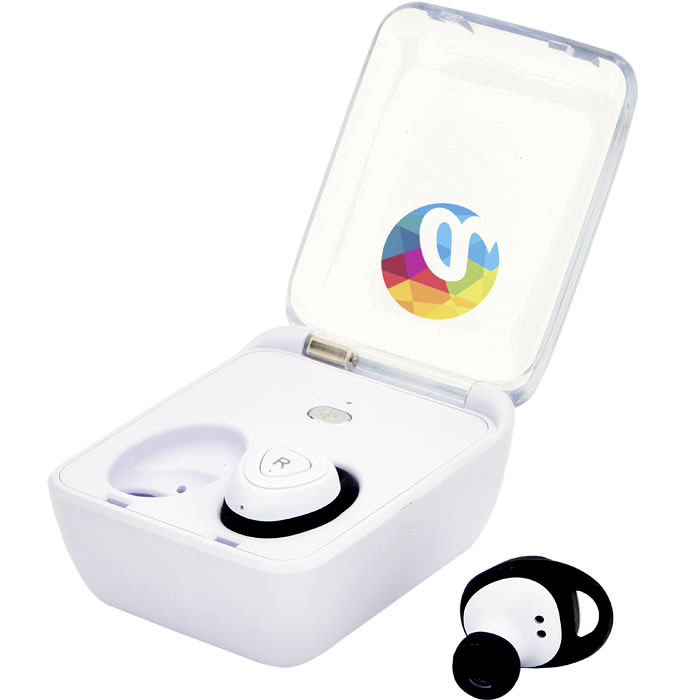 ake a break from the holiday rush with these Noise Cancelling Headphone. These headphones provide optimal comfort with premium ear pads and a fully-adjustable head strap. This package is complete with a travel bad, 3.5mm cord, airplane 2 pin adapter, and built-in mic. Plus, this package provides two locations to display your company's logo.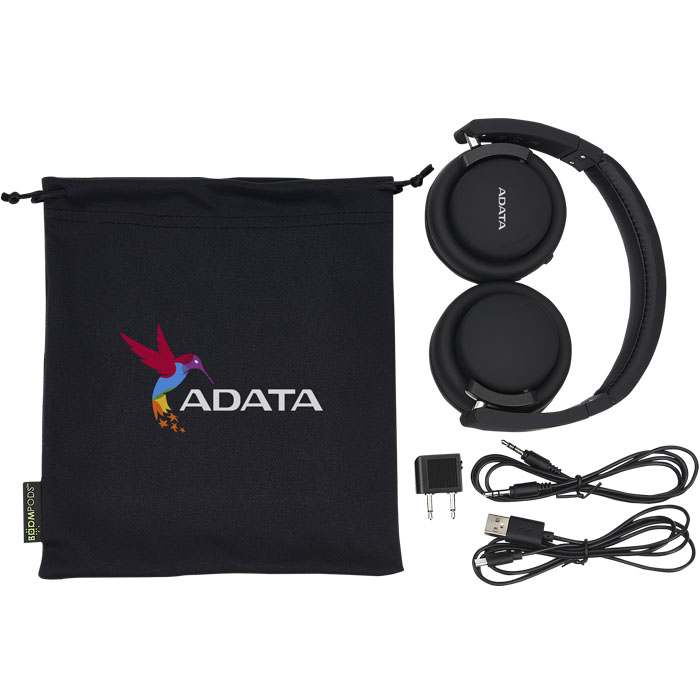 Speakers
This 3 Watt Bluetooth® speaker also holds an SD card. It comes complete with a retractable kick stand and wrist strap lets you easily transport all of your favorite holiday songs. With an operating range of 33 feet and up to 2 hours playtime, this gift will provide your employees, customers and prospects holiday cheer! Plus your logo will be displayed in full color on the front of the speaker.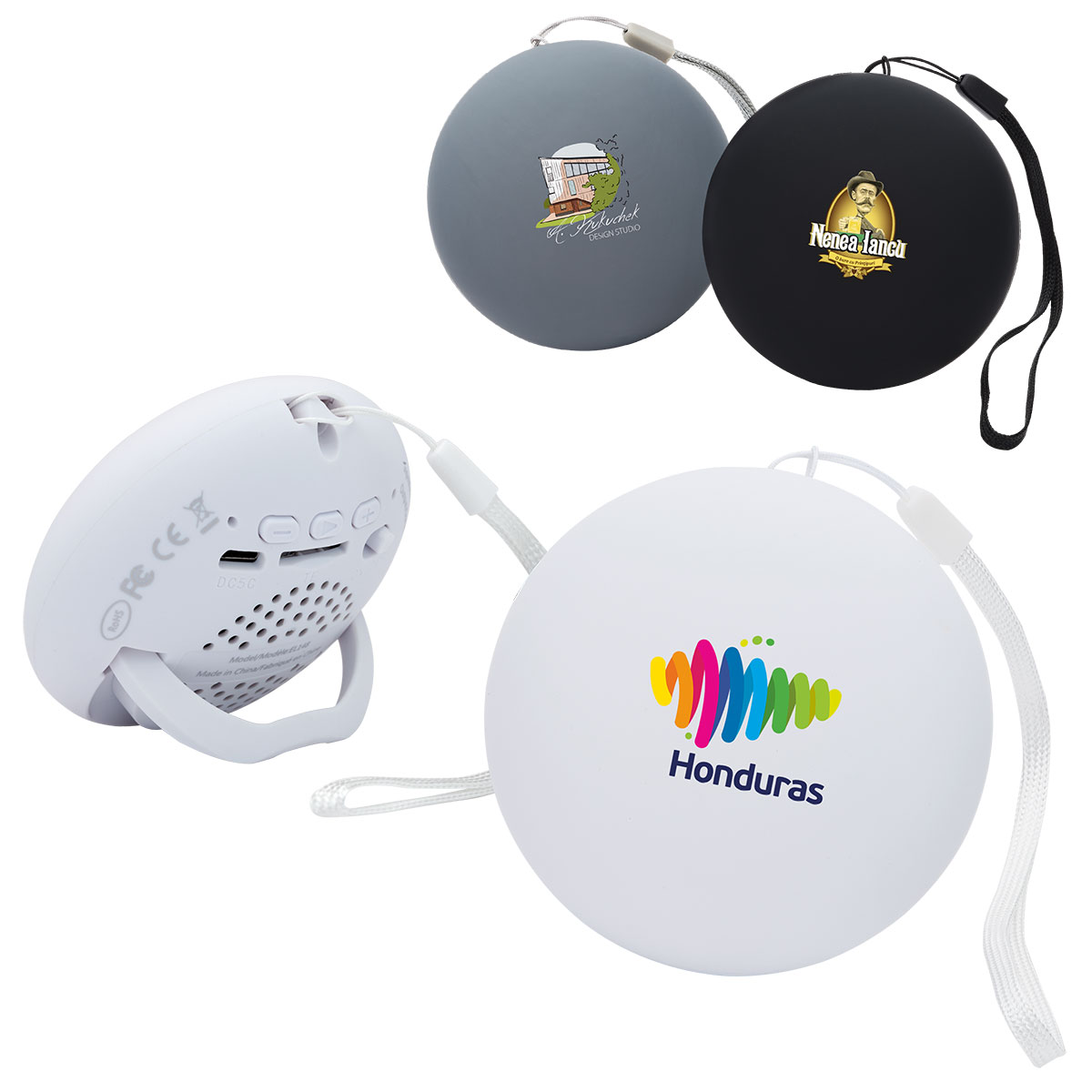 his 10 Watt Bluetooth® speaker provides 7 hours of battery life and an operating range of 33 feet. Plus you can shape the tone of the audio with the built-in equalizer settings: Pop, Rock, Jazz and Classical.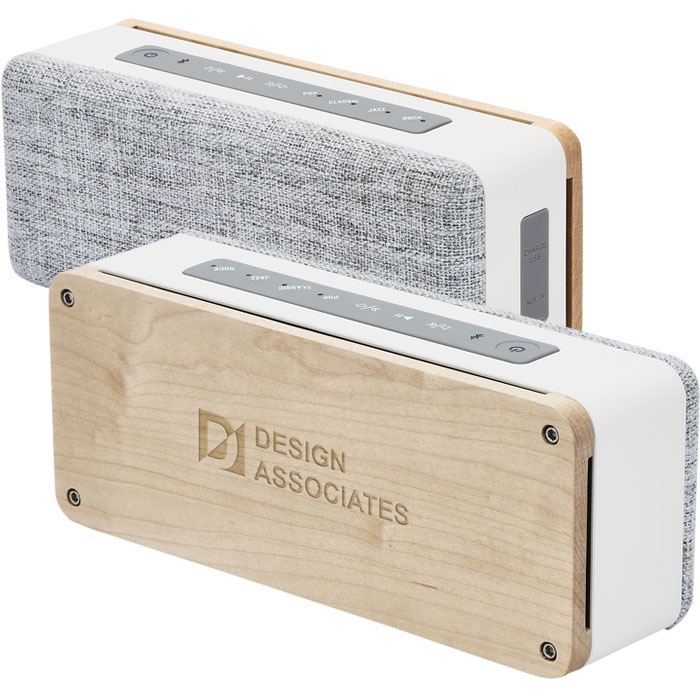 To order one of the holiday treat ideas above or to find other ideas, contact us today!