The promo apparel industry has admittedly lacked in plus-size clothing options in the past, but that is being remedied. We all want to wear something that makes us feel good and many times ladies across the country were settling for uncomfortable pieces or even having to order the men's option in order to get something that would fit. Suppliers have heard the requests and are producing more extended size options than ever before.
Now women can feel comfortable in their corporate branded apparel with trendy pieces in sizes that fit.
Here's a look at some of our favorites.
LAT Ladies' Curvy French Terry Pullover - available in 14/16 - 26/28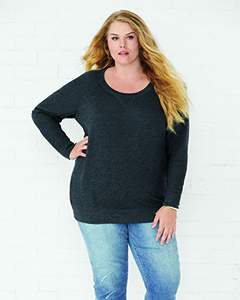 LAT Ladies' Curvy V-Neck T-Shirt - available in 14/16 - 26/28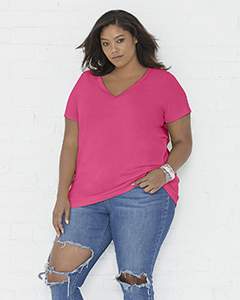 Hanes Ladies' JMS 100% Ringspun Cotton Long-Sleeve T-Shirt - available in XL - 5XL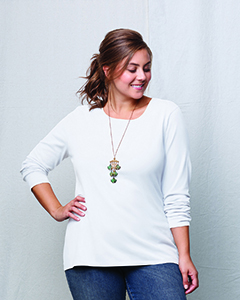 LAT Curvy Collection Women's Vintage Football T-Shirt - available in 14/16 - 26/28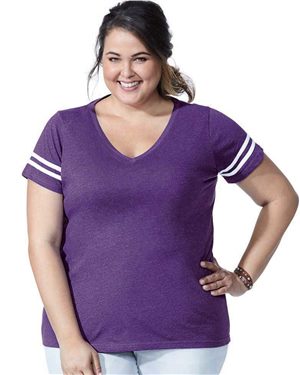 ---
SPECIAL BONUS!
Through the end of the year, Core365 which offers ladies sizes up to 3XL and men's up to 5XL including a variety of tall options, is making it even easier to order for your entire team ... extended sizes (2XL - 5XL) are now the same price as the XS-XL sizes.
Talk to your Account Manager or drop us an email if you are interested in taking advantage of this limited time offer.