Wouldn't it be great if users found your website anytime they searched for something related to your business? Wouldn't it be EVEN BETTER if this happened organically without the need of spending money on additional leads?
This isn't a pipe dream, it's the basis of a Search Engine Optimization (SEO) Campaign.
In a nutshell, an SEO campaign involves making improvements to your existing website to make it appear organically, more often, on the search engine results page (SERP). If properly managed, an SEO campaign can significantly increase the amount of traffic your website receives organically.
While SEO is an important marketing tactic for your business, it can be difficult (and sometimes intimidating) to understand if you're not already familiar with it.
But don't worry, that's what I'm here! I'll walk you through 5 tips to keep in mind when starting an SEO campaign!
It's A Long Way to the Top
While outranking your competition organically by being on the first page of SERPs is an ideal scenario for most businesses, it's not going to happen overnight. Search engines examine thousands of ranking factors on your website to determine its legitimacy and credibility for your respective industry. To have a successful SEO campaign, you must rely on making continuous additions, refinements, and enhancements to your website over an expanded period.
As you continue to establish credibility, provide relevant content, and refine your on-site experience you will likely see a slow (but steady) uptick in organic site traffic. It's important to keep in mind that this success is only possible through continuous improvement to your website and you shouldn't expect results overnight.
…But if you are looking for more immediate results, maybe an SEM campaign is what you're looking for!
What Does Success Look Like?
Approaching your digital provider and saying "I want my website to be on Google" isn't a very clear objective. When starting an SEO campaign, it's important for both you and your marketing partner to have a clear, tangible goal in mind. This could include goals like "When a user searches for x, y, or z, I want them to see my website" or "I'd like to increase the organic traffic for these specific pages".
Establishing clear expectations upfront will help your partnering agency decide which SEO tactics to implement and helps you better assess their performance.
Getting A Game Plan Together
So, you've sat down with your partnering agency and defined the goals of your SEO campaign…now what?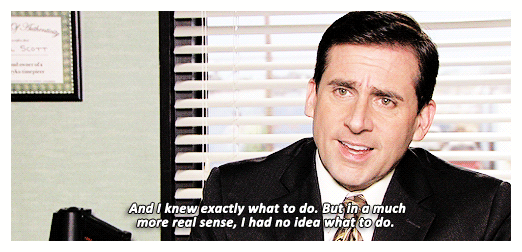 From here, your agency partner should construct a roadmap detailing the steps and strategies they are going to implement over the lifespan of the SEO campaign to reach your specific goals. These strategies could include:
Curating relevant content related to keywords that you want to rank for.
Fixing current site issues & better optimization for your target keywords.
Improving your website to provide a better user experience.
In the world of SEO, there are many different roads that can lead to your destination. The key is having coordinated action plan to ensure that your SEO efforts compliment each other to point your campaign in the right direction. So, if your partnering agency doesn't have a game plan for your SEO campaign, be sure to ask them what SEO tactics they will be using to achieve success for your campaign.
Keeping Track of What's Important
A useful way for tracking the progress of your SEO campaign is through Position Tracking of relevant keywords. Essentially, it is a live ranking of where your website appears when someone searches for a keyword relevant to your business.
So, if you are a Law Firm for example, you would be interested in rankings for online searches like "car accident lawyers" or "local attorneys near me".
You can go a step further and track your rankings in both local and global searches. If you only provide services to your local area, you would be more interested in how you rank locally versus nationwide. On the flipside, if you are an ecommerce business, you would be more interested in nationwide online rankings.
Position Tracking is a great way to keep a pulse your SEO campaign and ensure you are ranking for relevant searches online. You can coordinate with your agency to come up with a set list of keywords to track as your SEO campaign progresses.
Fixing Issues With Your Website - A Cage Match!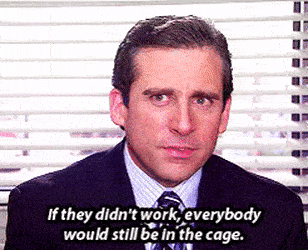 If you have a website, chances are that it has errors and bugs buried in some pages. And the bigger your site, the more errors that you're likely to have. There are numerous errors that can occur on your website at any given time, each with varying degrees of impact on your organic rankings. The more errors you rack up on your website, the less prominent your website will rank organically.
Since search engines continuously monitor these errors and use them to judge your websites credibility, having mechanisms in place to monitor, identify and fix these errors is a must for your SEO campaign. Be sure check and see if your partnering agency has the tools on-hand to handle these website errors as they occur.
Wrapping it Up
Having a well-managed SEO campaign for your business can help your website be more prominent independently without paying for additional leads.
Looking to get started with an SEO campaign for your business? Let's Talk!