We pride ourselves on great products and top-notch customer service. To support one of our newer products and platforms, we wanted to find a way to give our customer service team a way to provide the best service possible; while also giving our customers a one-stop shop for self-guided learning and content consumption.
For this, we turned to ZenDesk. ZenDesk has both free and paid versions that include several different modules. Each module of ZenDesk can be purchased separately, but they really shine when they are used together.
We are advocates for ZenDesk – and voluntarily so! They have been a huge part of how we support our customers, and a vital part of our customer experience. We've broken down our top 3 reasons why we love ZenDesk.


1. CUSTOMIZATION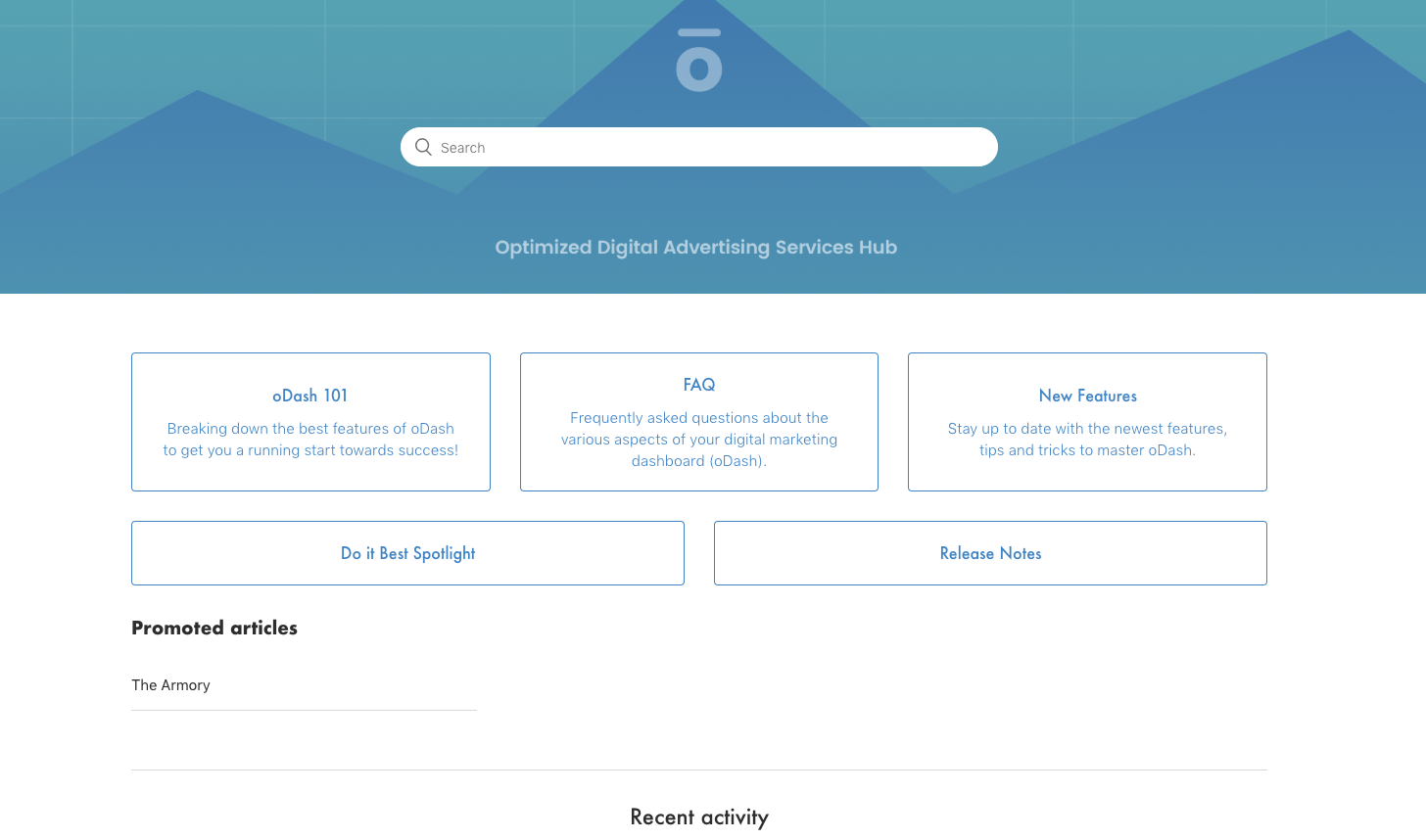 ZenDesk's UI for customization is extremely user-friendly. Customizing your ZenDesk Help Center can be as easy as uploading a few images, or as complex as creating your own code from scratch, although the latter requires an upgraded version.
The basic (free) theme that is included allows for Hex Color Code selection/input. This will make minor changes to things like links, clickable buttons, and small accents throughout the Help Center.
Anyone familiar with ZenDesk will be able to spot the trademark layout. This is not a bad thing! It's very clean and easy to navigate, and content creation/placement makes sense.
2. CONTENT CREATION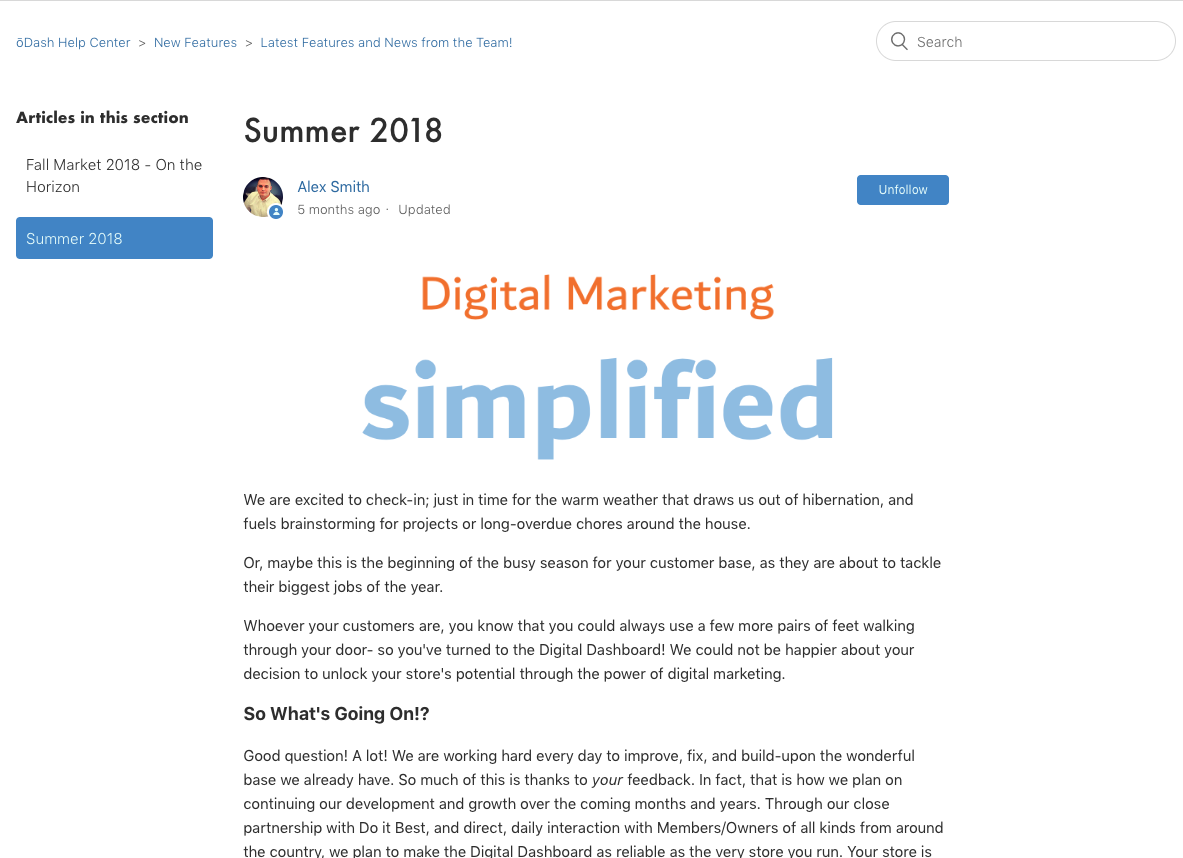 ZenDesk puts your featured sections and featured articles within those sections front and center. This can be an FAQ, Release Notes, Announcements, How-To, DIY, Fun/Misc/Facts or myriad other "buttons" greeting users on the home page.
Upon clicking one of these buttons, users will find themselves within that section. Each section can be filled with images, articles, or broken down further into more sub-sections. This isn't reinventing the wheel by any means, but ZenDesk allows you to control the path your users take.
ZenDesk can truly be whatever we want it to be ... whether that is a no nonsense Help Desk, or a blog with helpful hints, or a blend of both. From a customer service standpoint, and from the POV of the customer, we believe that the more "humanized" you make Zendesk the more usage and interaction you will see.
All content templates and canvases are ready for the creative process with an intuitive WYSIWYG.
3. CHAT AND COMMUNITY
Chat and Community are the upgraded features and function as add-ons or extensions of the base Help Center. This makes customization a breeze and controls fall right in line with the rest of the Help Center
The chat pop-up, in addition to being customizable, can also be added to other websites. They provide the code for dropping the ZenDesk chat wherever you want it.
Chat has a mobile app as well, as does the "help ticket" portion of ZenDesk. These go hand-in-hand once chats become transcripts which then become tickets. There are also many ways for customers to turn in help tickets. ZenDesk's support module will allow you to track them through to completion.
Chat has plenty of custom auto-replies available, as well as triggered and scripted responses. This feature is extremely handy for setting a baseline response time and handling a high volume of incoming customer requests.
Community is set up to become a message board or forum for you and your customers. They can leave feedback, chat with each other, ask questions and more. This is also a great place for writing prompts and gathering "wish list" items.
---
Have we intrigued you enough to check it out?
Here are some thoughts and questions to consider ...
Should your Help Center/Chat/Community have a theme?
With all of the free and paid customization available, creating a theme seems like a no-brainer. Take a peek at some of your favorite brands' help centers and see if you find some inspiration!
What kind of copy and material do you want to live in your Help Center?
Will you want a straight forward Q&A? Or maybe you want more of a conversational tone with blog posts and videos featuring your products and employees.
You made it this far, so you deserve to hear about a BONUS FEATURE we simply couldn't live without!
ORGANIZATION
Every article, announcement, release note, etc. can be tagged and labeled so that the internal search function can really flourish. From experience, this does work exactly how you would want it to. This is yet another way to influence the path a user takes through the Help Center to find answers to their questions. Rejoice! Intuitive organization comes standard. Never worry about your content being lost or buried!
If you haven't already fallen in love with ZenDesk, go check it out for yourself and decide if it's the right fit for your organization.