Showing posts by 'Marlies Zwepink'

02
An Overview of Google's Algorithm Change History
A review of the largest changes to Google's Algorithm, how they impacted your website's organic ranking position, and what you can do to recover.

02
A Multi-Channel Marketing Campaign
Together JH Specialty and NHCI worked together to devise a 9 month multi-channel marketing campaign to reach potential clients at multiple touch points. Facebook Ads and Google Adwords Search Marketing were determined to be the best mediums to reach their target market.

02
Google's Latest Algorithm Update
Site Speed Will Soon be a Ranking Factor for Mobile Searches. Find out what this means for your website.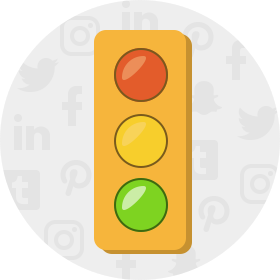 02
How to prepare for social advertising.
Paid Social Media Advertising can be an extremely valuable aspect of a digital marketing campaign. In fact, 25% of customers visit the company's social media before making a purchase.

02
Find out what this means for your company.
Social Media can be an invaluable aspect of any digital marketing strategy. Find out how to properly develop your strategy for a successful campaign.